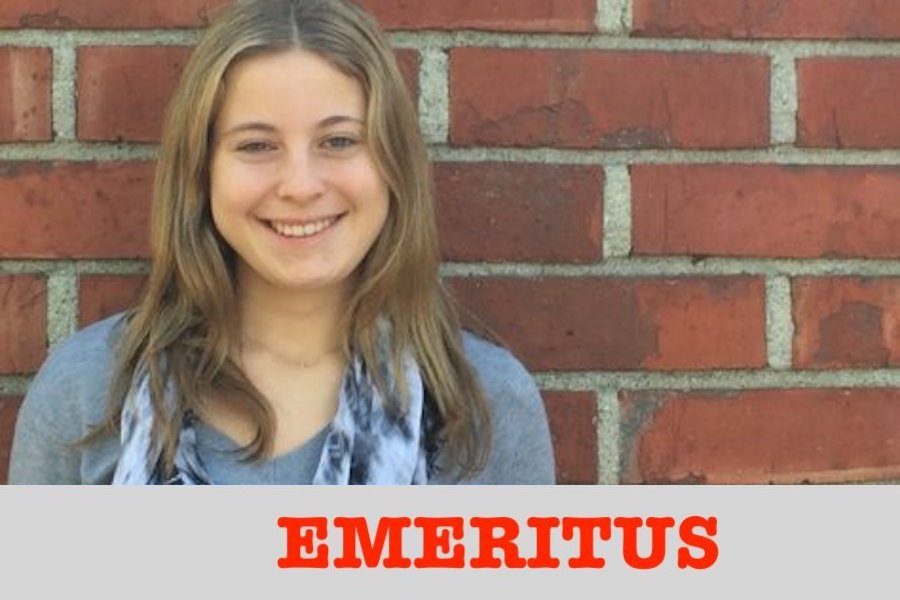 Currently a freshman at USC, Goldie kept the Boiling Point going for her entire four years at Shalhevet, putting her heart and soul into every role and and was very proud of everything the staff produces. She started out as a staff photographer, and as she got more into it, she discovered her love for journalism, serving as Managing Editor her junior year and then as Executive Editor as a senior.
She enjoys managing and being assertive when necessary, feeling strongly about producing a well-rounded and truthful paper. She spent a gap year on the Israel and international program at Kivunim before heading across town to USC's
Annenberg School of Communications.
Goldie Fields, Editor-in-Chief Emeritus
Jun 23, 2015

SENIOR SHAPSHOTS: The athlete, the artist, the chef

(Media)

Feb 26, 2015

Grandmother of students describes Paris attack and its aftermath

(Story)

Feb 03, 2015

Second Counselor Beefs Up College Advising

(Media)

Dec 12, 2014
Nov 03, 2014

Not quite a home court, but PE gets a gym at JCC

(Media)

Nov 02, 2014

New science teacher aims students toward future

(Media)

Oct 03, 2014

At school construction site, a change in the skyline

(Media)

Sep 22, 2014

School welcomes freshmen at BBQ

(Media)

Sep 20, 2014

TWO BOILING POINTS OF VIEW: The new co-curricular 'point' system

(Media)

Sep 19, 2014

It's back to JCC after heat wave ends early

(Media)

Sep 11, 2014

JCC Survival Guide

(Media)

Jul 14, 2014

In Israel's North, staying safe means staying home for 250 underprivileged children

(Story)

Mar 09, 2014

Birthday for a dress: LACMA celebrates the 'wrap'

(Story/Media)

Mar 06, 2014

A chosen people, but chosen for what? Rabbi Sacks answers

(Media)

Feb 18, 2014

Color War 2014: Blue wins close contest; confusion makes breakout a surprise after all

(Media)

Feb 17, 2014

Boys and Girls basketball teams both win leagues, head for CIF playoffs

(Media)

Feb 16, 2014

SpaceIL is attempting to put an Israeli rover on the moon

(Media)

Jan 26, 2014

'Wall of Shame' is up, out of public eye

(Media)

Jan 18, 2014

More hair, more money: Students and teachers raise funds for 'Movember'

(Media)

Jan 18, 2014

Split decision as Lady Firehawks beat YULA while boys fall short

(Media)

Jan 10, 2014

TECH-NOGRAPHY: How students and faculty are handling the geography of tech

(Media)

Dec 24, 2013

Robots compete at Town Hall in tech class demonstration

(Media)

Nov 27, 2013

Newly named 'Choirhawks' are all pop and spirit

(Media)

Nov 25, 2013

New building won't open before January 2015

(Media)

Nov 19, 2013

Delayed by permit process, new building won't open until 2015, Rabbi Segal says

(Media)

Nov 17, 2013

Mother and daughter who sparked tefillin debate respond to Rabbi Segal's decision

(Media)

Nov 14, 2013

Student journalists make history at JSPA conference

(Media)

Nov 08, 2013

'Bo's Barista Bar' to reopen even though Starbucks is no longer closed

(Story)

Oct 14, 2013

New Judaic Studies teacher brings Hassidic views

(Media)

Oct 14, 2013

Subbing job brings Mrs. Fuller, formerly of Milken, out of retirement to stay

(Media)

Oct 08, 2013

School will add founders and donors to its name next year

(Media)

Oct 01, 2013

Reb Noam Weissman becomes overall principal in administrative reshuffle; department chair positions are removed

(Media)

Sep 18, 2013

Quarterbacks shine in debut games as both Flag Football teams fall to LA Adventist

(Media)

Sep 17, 2013

2 BOILING POINTS OF VIEW – Syria: Intervention breaks international law

(Media)

Sep 17, 2013

SUKKOT: Why be happy?

(Media)

Sep 17, 2013

2 BOILING POINTS OF VIEW – Syria: Don't turn away

(Media)

Sep 16, 2013

Ellenhorn, Merritt, Kligerman elected Just Community chairs

(Media)

Sep 13, 2013

City zoning official approves building plans, but neighborhood group may still appeal

(Media)

Sep 10, 2013

BP POLL: What do you think about when you hear the shofar?

(Media)

Sep 09, 2013

BP POLL: What do you think about when you hear the blasts of the shofar?

(Media)

Sep 03, 2013

Construction on new building may start in early October, board president says

(Media)

Jun 12, 2013

From the newly-dubbed 'Choirhawks,' something new and then some

(Media)

Jun 05, 2013

Permits are late, but Larry Gill says that won't delay construction of new campus

(Media)

Jun 03, 2013

New club screens film on problems facing world's women

(Media)

Jun 03, 2013

RESTAURANT REVIEW: Sand-Which Bar shows good food is good business on Pico

(Media)

Jun 02, 2013

The Journey of Yosef Nemanpour

(Media)

May 31, 2013

Paint confusion sabotages senior prank

(Media)

May 14, 2013

Aviva Walls named new college counselor; Mr. Feld takes Mr. Ablin's post

(Media)

May 14, 2013

Does prayer work? Yes – and maybe

(Media)

May 09, 2013

Dr. Steven Mercer, who broadened college options, will expand his consulting practice

(Media)

Apr 14, 2013

Eric Garcetti, who would be LA's first Jewish mayor, defends his record at event in Hancock Park

(Media)

Mar 13, 2013

PLO ambassador tells JCC audience that separation is the key to peace

(Media)

Feb 24, 2013

Basketball team advances to CIF division finals, defeating San Gabriel 71 – 58

(Media)

Nov 10, 2012

Students praise davening system that gives them four choices

(Media)