Permits are late, but Larry Gill says that won't delay construction of new campus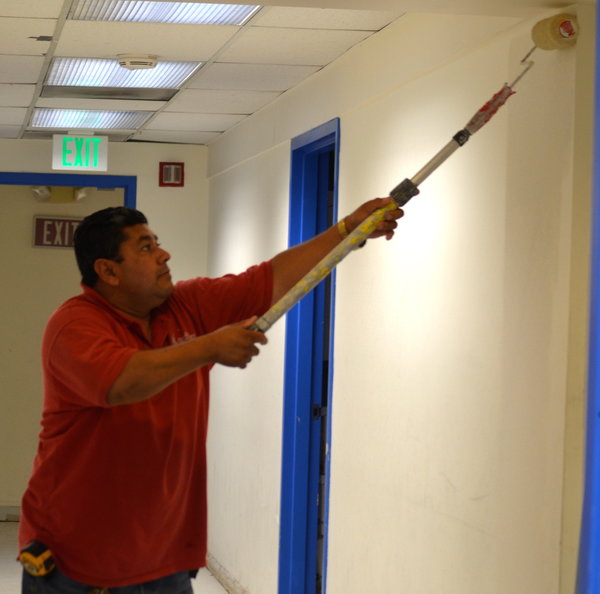 As the school year ends, Shalhevet hasn't yet closed the sale of its building because the buyer has yet to obtain all needed permits to construct an apartment complex on the site.
School board president Larry Gill had previously said escrow would close in the first quarter of the year, which ended March 31.  But getting approval from the city of Los Angeles has taken longer than was hoped.
"Since Los Angeles has a pretty developed bureaucracy," Mr. Gill said, "it's taking a long time to get the approval."
About two thirds of the current Shalhevet property would be sold in the $14.2 million sale – everything from the current foyer by the reception office southward to San Vicente Boulevard.
The sold part of the property would be leased back next year so school could be held there while the new building was being built.
Mr. Gill said he was confident the sale would close soon, but said even it didn't happen until summer, it would not push back the opening of the new building in fall 2014.
"I'm not concerned at all, because Shalhevet has factored in potential delays and we don't have construction starting until mid-summer," he said. "If we have clearance on July 1st, we will the start building the very next day,"
"I understand that a big question is at what point will we have to push back the opening of the new school, though," he added.
Meanwhile, maintenance chief Jose Flores and his staff have been repairing and reconfiguring the Annex to house classrooms and offices slated for demolition in July. New floors and walls have been installed, and rooms that used to be closets are being reconfigured into offices and classrooms.
Sophomore Max Helfand hopes that Mr. Gill is right and the opening of the new school will not be delayed.
"I'm a little nervous that the building won't be finished by my senior year," said Max.  "It would be great to be back in the new building for twelfth grade, so I hope they finish quickly."
During the wait to close the sale, there have been few modifications to the original building design.
"The design and construction of any building is a living, breathing process," said Mr. Gill. "We've had to make adjustments because of fire codes, room access, and air conditioning, but the main plan of the building is the same."