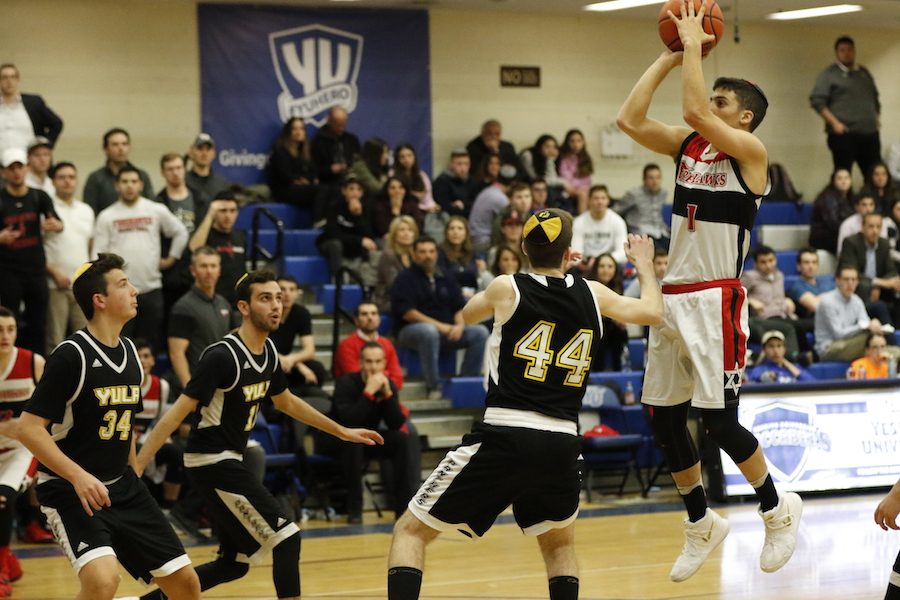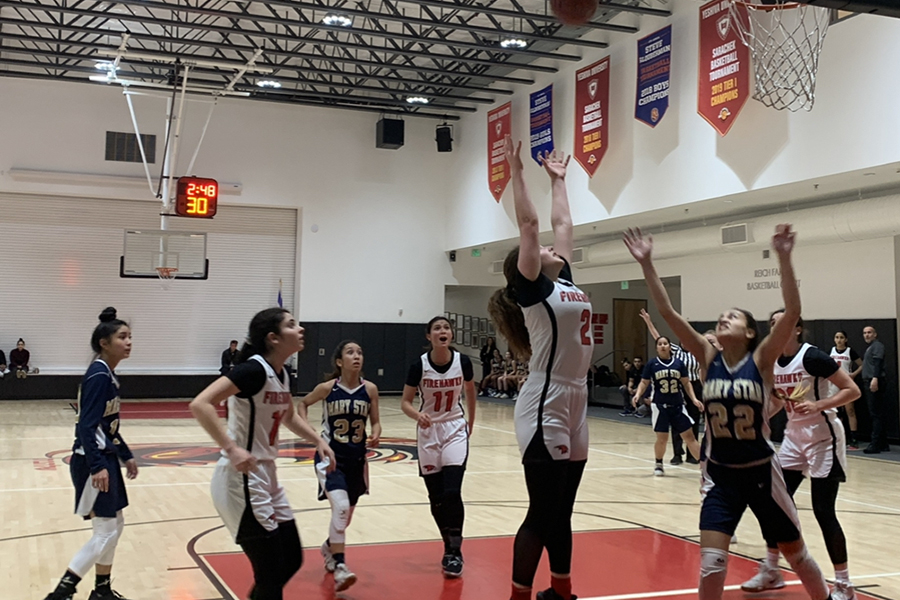 Freshman Jessica Melamed starts a play as her teammates get into position during the Firehawks' victory over Wish Charter in the gym Oct. 18.

' />
Growth, improvement and "sisterhood" were three big wins of this year's girls volleyball season, players say.    They...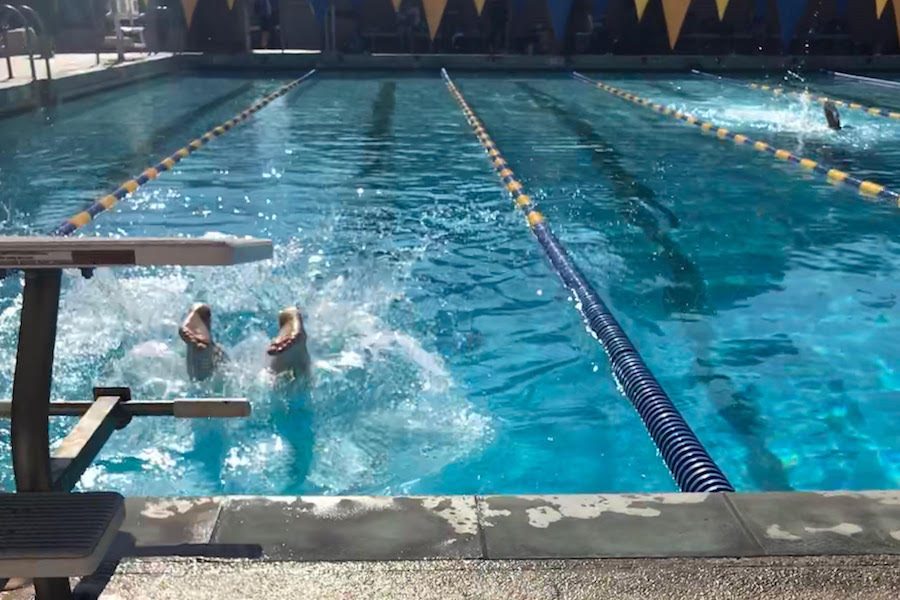 hile there are multiple Jewish basketball tournaments that day schools can participate in in the span of one...
Shalhevet's Girls Flag Football team walloped their rival YULA Panthers' 30-2 led by Firehawk quarterback Maital Hiller's five touchdowns and five interceptions. The game, played at the Glendale Sports Complex on Sept. 16, was the Firehawks season opener, and the first game played after a two-year-long hiatus due to scheduling difficulties. Coach Tommy Cannon, who is also the head coach...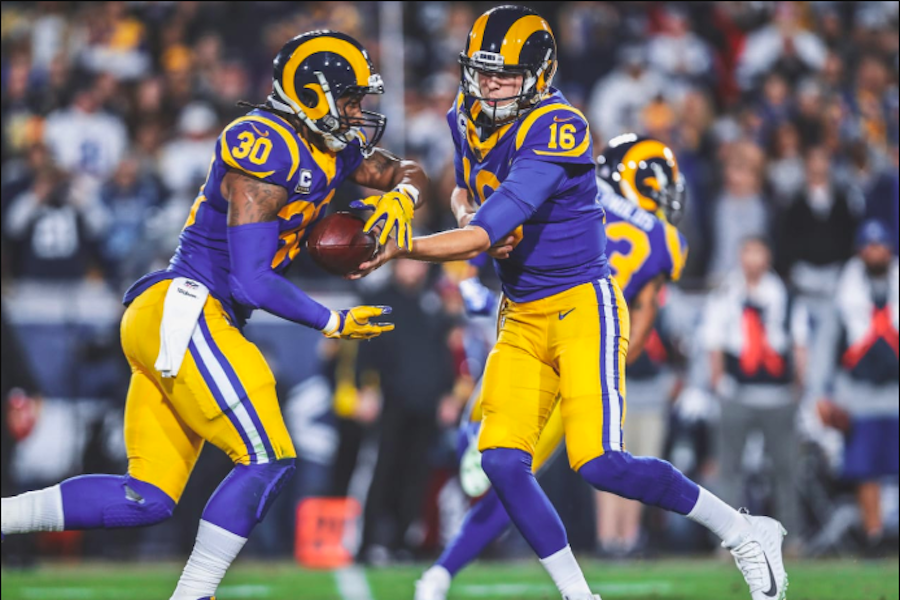 ' />
Alex Rubel, Sports Editor and Adam Tizabi, Staff Writer •
January 13, 2019
The results are in. Whatever happens in this weekend's playoff games, the Los Angeles Rams have thus far won the contest for loyalty among most Shalhevet football fans, who hope to be able to root for them in this year's Super Bowl. In a Schoology poll Jan. 8, 47 percent of 66 respondents said they'd be rooting for LA's very own Los Angeles Rams, while 15 percent said they'll...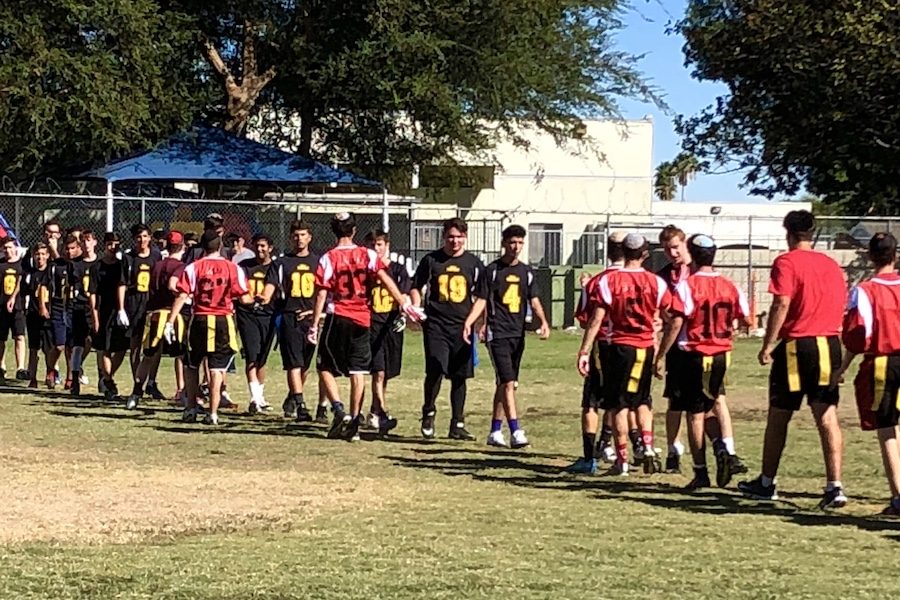 A nail-biting rivalry matchup between the Shalhevet Firehawks (1-0) and the YULA Panthers (0-2) could have gone either way, but the Firehawks prevailed by a score of 20-14 in their season opener thanks to a go-ahead touchdown in the waning minutes of the game. Firehawks wide receiver Max Wintner caught the winning pass in the hotly contested game, which was played Sunday afternoon, Sept. 16, at...