YALEE SCHWARTZ: A will to win
Second in a series profiling Firehawk athletes
When Yalee Schwartz showed up to the first basketball practice of her junior year season, something was different.
"It was our first time as a team without our previous team captain, which [who] was a very important leader on the team," said Yalee.
And the first tournament of the year, the preseason Steve Glouberman, was therefore a very different experience for junior Yalee Schwartz and the Firehawks, she said.
Without Talia Tizabi, Yalee stepped into a bigger role as a leader.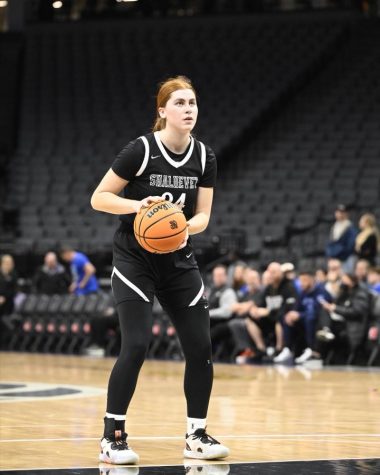 "As a leader, I feel that I became more vocal on the team, and I feel like I tried to lead more," Yalee said in an interview.
"While she [Talia Tizabi] was on the team, she was definitely the main spokesperson, and she was like the motivator, she was our captain, everyone basically followed what she said. But when she left everybody had to step up."
After an injury at practice in January kept her out of most of the playoffs a year ago, Yalee was able to bounce back and helped the team by winning Glouberman. The team ended the season and playoffs with a 26-and-2 record, and won the state CIF championship. 
Yalee was the leading scorer and MVP of the state championship, where she scored 21 points. She also grabbed 13 rebounds in the victory.
It is safe to say that Yalee had a successful season, as she said.
"It was definitely our biggest goal as a team to win state."
As a child, Yalee played soccer, but at the age of seven her parents got her into basketball and she fell in love with the game, as Yalee said.
"I started playing around 7 years old, and originally I played soccer," she said. "But my parents wanted me to try basketball. I don't know why exactly, but I'm glad they made me try it because I fell in love with it."
Yalee always looked up to Los Angeles Lakers superstar Kobe Bryant, saying she always admired his mentality. Yalee wears Kobe's number, number 24.
"
It felt like we were coming back for redemption from last year, and it was like we lost to them last year and were meant to beat them this year.
— Yalee Schwartz, Championship Game MVP
Now, her hobbies go beyond basketball, and she enjoys going to the beach and surfing the waves. She also enjoys spending time with her family and friends.
She said she started to realize she had a special talent for basketball when she played games for her middle school team, the Hillel Hawks, and in a league at Cheviot Hills Recreation Center, where she would score many points and dominate games.
One of the things that makes Yalee an All-CIF division 4AA player is her ability to bounce back from setbacks, as Yalee explained. During the regular season, the team hit a bump in the road when it lost to the Buena Park Coyotes in the CIF Southern Section semifinal.
Yalee said that this moment was the toughest in the season.  
"That was really hard for us when we lost because we really wanted to win," said Yalee. "Ryan had been scouting them the entire year, and he knew them inside and out. We really wanted to win that game and it didn't happen."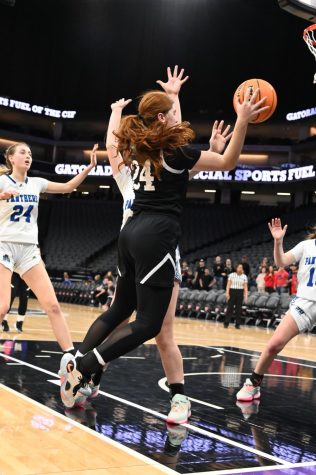 Recovering from that loss might even have helped them eventually win.
"Honestly I think it just made us stronger," said Yalee. "We were like 'okay, we lost that game, now we need to move on and we need to tackle our next biggest goal.'"
Yalee's ultimate goal for this past season was to get redemption on San Domenico and to make up for the loss to them last year in the CIF state finals. 
"We definitely had something to prove," she said. "That was our biggest goal for the entire year and I think we really started to expect it, or started to imagine it, when we actually realized that we were finally going back," Yalee said.
Yalee described that moment as dreamlike.
"It got surreal," Yalee said. "It felt like we were coming back for redemption from last year, and it was like we lost to them last year and were meant to beat them this year."
Yalee still has a few more things she wants to win before graduating, including Miami Hebrew Academy's annual tournament, and CIF Southern Section championships – what the Firehawks lost to Buena Park.