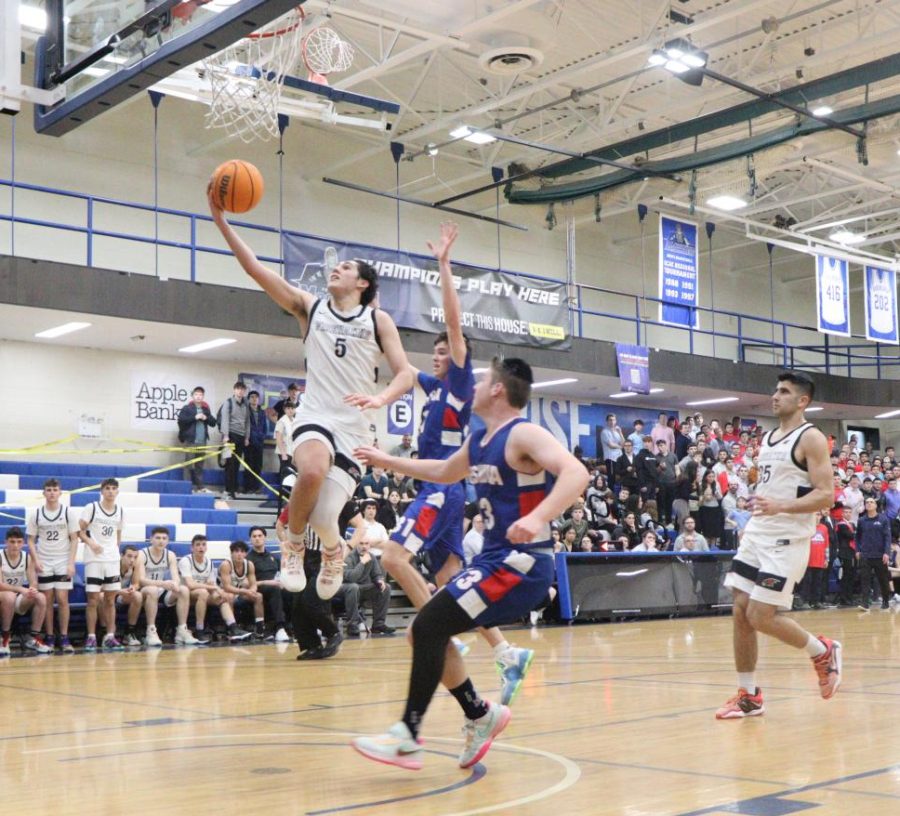 Shalhevet advances to quarterfinal with day one win at Sarachek
The Shalhevet Firehawks advanced out of the Tier 1 Qualifiers earlier today, on day one of the 2023 Yeshiva University Sarachek Tournament in New York City. 
Shalhevet defeated MTA, which is Yeshiva University's High School, 48-36 and will now advance to the Tier 1 Quarterfinal game tomorrow at 12:30 Eastern time.
They will face Magen David Yeshivah High School of Brooklyn, New York. 
Twenty-four Jewish schools from the United States and Canada are participating in the tournament, which will conclude on Monday with a championship game set for 11:20 a.m. Pacific Daylight Time (2:20 p.m. in New York). 
This afternoon's game started off roughly for Shalhevet, with MTA leading 7-0 after the first three minutes. Scoring started for Shalhevet with a three-pointer by sophomore Aiden Bitran, and MTA led 9-5 at the end of the first quarter.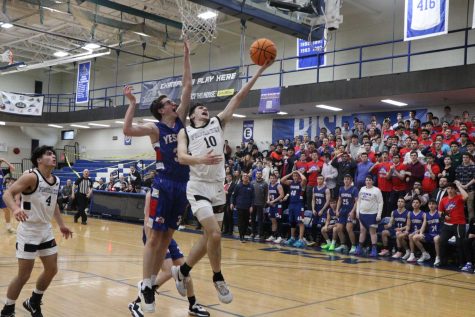 But Shalhevet outscored MTA in the second quarter, adding 13 points while MTA scored 10. Shalhevet trailed by just one point, 19-18, at halftime. 
At the end of the third quarter Shalhevet remained down by one point 27-26. 
The fourth quarter saw a Shalhevet comeback, as the Firehawks scored 21 points compared to MTA's 10. 
Shalhevet is the number one seed, while MTA is the number 16 seed. MTA will now be in Tier 2. 
Also advancing out of the quarterfinals is North Shore Hebrew Academy of Great Neck, N.Y., Katz Yeshiva High School of Boca Raton, Fla., Magen David Yeshiva High School of Brooklyn, N.Y., the Frisch School of Paramus, N.J., SAR of Riverdale, N.Y.; and YULA and Valley Torah of Los Angeles.