New science teacher aims students toward future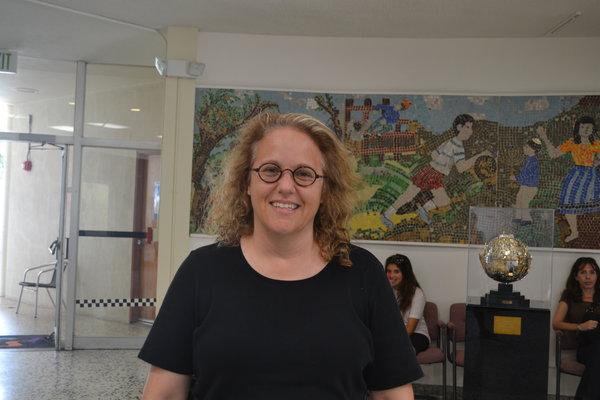 By Alexa Fishman, Editor-in-Chief
Teaching at a Jewish school for the first time, science teacher and Conservative chazzan Ms. Melanie Fine is bringing a new approach to science to Shalhevet.
She wants her students to develop an interest in pushing science forward. In her spare time, she interviews Nobel Prize winners and hopes to compile a book of the interviews.
"I'm trying to figure out what it takes to get a Nobel Prize," said Ms. Fine. "I want to inspire kids to get more involved in the sciences."
To do that, she will try to send kids to science summer programs and get the latest technology into the school's science labs.
Ms. Fine will be teaching Biology, Physics, AP Chemistry and CIJE, which is the after-school robotics program. She also owns a web business called "Chem in 10," which helps struggling Chemistry students on YouTube.
"I think it will be hard to adapt to a new CIJE teacher now that Dr. Smallwood is gone," said sophomore Jonah Kaye. "But, I'm sure that Ms. Fine will be great, because she already seems so nice."
In another part of her life, Ms. Fine, who grew up in Beverly Hills and previously taught science at Coachella Valley High School in Palm Desert, is also an ordained chazzan with a Master's in Sacred Music from the Jewish Theological Seminary.
"I wanted to marry the two disparate halves of myself," said Ms. Fine. "At Shalhevet I can be Jewish and observe the holidays, while tying science into it."