EDITORIAL: Don't end friendships over a dilemma without facts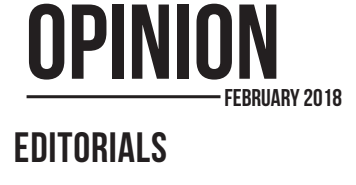 BP Editorial Board
February 11, 2018
As soon as the news broke that our principal had been removed from his administrative roles, most, if not all, students took to their grade-wide group chats to voice their reactions — a mixture of confusion, anger, curiosity, shock and even a lack thereof.
Some immediately jumped into denying that our principal had done anything wrong at all. Many said it was most likely a faculty member who "overreacted" and got an excellent educator fired for no good reason. Many thought it was unfair of the school to publicize the situation as it did, claiming once again that whatever our principal did was probably not that bad.
Others disagreed, saying that we have no way of knowing what his actions were, and went as far to argue that clearly he did do something bad if it resulted in his leaving the school,  and said that claiming faculty overreacted was a form of victim-shaming we should not participate in.
However, those were just some of the comments. In truth, there were an infinite amount of responses to the situation. It is a natural human instinct for people to try to rationalize irrational or incomprehensible events and to then speculate.
And this turn of events has challenged everything that Shalhevet teaches and values.
At Shalhevet we value our connection with teachers, and seeing our teachers as people who are role models even though they're human.  But in this scenario we don't know how we are supposed to react or respond or even communicate with our faculty.
Shalhevet is about asking questions, but now that we are all asking our biggest question, we cannot get answers. The administration, as far as we are aware, has given us as much information as they can, so there isn't anyone to blame for the lack of transparency.
Shalhevet was founded partly to teach us how to grapple with moral dilemmas, teaching us always to start with a clear understanding of the facts. And here we are without almost any facts at all. That means the dilemma cannot even be properly framed.
There can't be one stance everyone should take as there simply is not enough information for us to develop a strong opinion. As Rabbi Segal said in the next-day assembly, the administration is treating us like adults in this situation, and therefore hopes we can act like adults. Adults — at least adults who act like mature grown-ups — do not speculate or spread gossip or rumors via text message or in person.
They also don't end friendships over disagreements, especially when the disagreements are not based on known facts. The Editorial Board hopes our student body can keep this in mind as we continue to deal with the aftermath of our principal's removal. Before asserting emotions as fact, please be reminded that the information known is too vague to fully determine the moral implications of what happened. This is a time to come together as a community, instead of becoming divisive, or divided.
---
---