LIVE BLOG: The Oscars with Nicholas Fields and Jacob Joseph Lefkowitz Brooks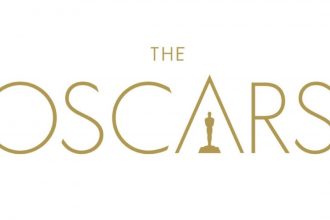 This page is being updated throughout the Oscars awards ceremony by BP Lifestyles Editor Nicholas and Features Editor Jacob Joseph Lefkowitz Brooks. Click here to read short reviews of the eight movies nominated in the Best Picture category of this year's Academy Awards.
---
NF- Well Jacob, despite a letdown of an ending, it turned out to be a pretty solid Oscars. When they announced that there would be no host, I was skeptical but it turned out to be a great decision! All the speakers had longer time to say what they wanted to say, which allowed for bits of comedy from celebrities like Melissa McCarthy, John Mulaney and Tessa Thompson.
    I will say that overall, the movies produced this year were considerably worse than films of recent, but some that were selected for awards were phenomenal. Many of the awards given out were well-deserved, with the exception of the Best Picture category, and it was a pleasure to watch.
JJLB — I totally agree, Nick. It was refreshing to see the degree of diversity present among the speakers and films awarded only a year after #oscarssowhite started trending. Black Panther, BlacKkKlansman, Bao, If Beale Street Could Talk were just a few winners from the many nominees created by artists from a range of ethnicities.
Films like Black Panther and Roma were recognized for their outstanding achievements in cinema. While the overall class was much weaker compared to years past, Roma was awarded for its progression in cinematography and as Best Foreign Language Film and Black Panther for its design elements. It would have been perfect if the ceremony had ended on a high note by giving the award to either of those movies or BlacKkKlansman.
    I highly doubt a movie that took so few risks as Green Book will go down in history to the extent of some other films nominated. Despite all this, the ceremony was undoubtedly a step in the right direction and I look forward to see what innovations the Oscars will make in the future.
8:18 NF – Thanks so much for being here!! We hope you had as much fun as we did. Good Night!!!!!!
8:17 JJLB- Well despite the horrendous ending, it was a good show. Much shorter, had a ton of diversity in the presenters and was overall, a good time. Thanks to everyone who tuned it!
8:16 NF – WOW. This is ridiculous.
8:14 JJLB- Ya I'm done, this is a joke. So many incredible films and it goes to GREEN BOOK!!!
8:14 NF- GREEN BOOK TAKES IT!!! HUGE SHOCKER!!
8:12 NF- I'm gonna go with BlacKkKlansman. It was such an important film and was especially timely today telling us to denouncing racism.
8:12 JJLB- I gotta say this is going to the movie that has won two huge awards tonight, best Director and Foreign Picture, and that's ROMA. A beautiful, heartfelt and artistic film that will remain in our hearts forever.
8:11 NF – Next up is Best Picture!! Get excited!!!
8:08 JJLB- Well he's brilliant.
8:08 NF – CUARON TAKES THIS ONE!!!
8:07 JJLB- I'd be happy with Alfonso Cua but I'd LOVE it if Spike Lee could get an award
8:07 NF- Best director coming up now presented by Guillermo del Toro.
8:02 JJLB- That's so unexpected. But Coleman gave a nice speech.
7:59 JJLB- I don't agree with that whatsoever.
7:57 JJLB- So Glenn Close is gonna run away with this, but Yalitza Aparicio was fantastic.
7:55 JJLB: Amanda Stenberg and John Lewis are up to present the film.
7:54 NF- The last film to be presented is Green Book.
7:47 NF- I gotta say that having no host is actually working out really well. Everyone has more time to speak.
7:46 NF – No surprise there.
7:46 JJLB- Yup, he takes the award. Cooper and Bale were also really good.
7:44 NF – Completely agree. Not many people could play Freddie Mercury.
7:43 JJLB- Gotta say Rami Malek takes this for his performance in Bohemian Rhapsody.
7:42 NF- Actor in a Leading role is up!!!
7:41 JJLB- Never mind, it's actually really cool. They share a Brooklyn connection and are similar to the relationship between Stalworth and Zimmer.
7:40 JJLB- Nice speech, but why her?
7:40 NF- Barbra Streisand is now up on stage introducing BlacKkKlansman.
7:31 JJLB- These include Burt Reynolds, Penny Marshall and Albert Finney.
7:30 NF- Here is John Bailey, the President of the Academy, to give tribute to those who passed away this past year.
7:27 JJLB- Expected. Not much competition in my opinion.
7:26 – Best Original Song goes to Shallow
7:26 JJLB- I say this goes to Shallow for sure.
7:25 JJLB- Again, Ryan Coogler gets a thanks.
7:23 NF – The Oscar goes to BLACK PANTHER!!!! The music in this movie was phenomenal and really added to many different scenes.  
7:21 NF – Here comes Tessa Thompson and Michael B. Jordan for Best Original Score.  
7:17 NF- Couldn't agree more. Lee just made a statement about the 2020 election which makes sense because of how politically relevant his movie was.
7:15 JJLB- Sam Jackson was so excited. Spike Lee deserves the hell out of this award. Standing ovation from the crowd.
7:14 JJLB- This one has to go to BlacKkKlansman. Such a brilliant idea for a movie.
7:13 JJLB- I gotta say I don't miss the hosts. There's a lot more time for speeches
7:12 NF – Green Book wins Best Original Screenplay.
7:09 NF – Here comes Samuel L. Jackson and Brie Larson who will be starring in Captain Marvel next month.
7:08 NF- Skin takes that one.
7:07  NF- Now are the nominees for best Live Action Short Film.
7:03 NF- Great performance by Gaga and Cooper. Those two have fantastic chemistry.
7:01 JJLB- It's a bit off. They're not nearly as good as in the film but that's to be expected.
7:00 JJLB- Ok, here's the big moment. Lady Gaga and Bradley Cooper up to perform Shallow, from A Star is Born
6:58 NF- I can't get behind that decision. Avengers: Infinity War was FANTASTIC and it had a great balance of CGI and what was actually real.
6:58 JJLB- Ok, I'm wrong. It went to First Man.
6:57 JJLB- I mean, I don't see how this doesn't go to Infinity War.
6:56 NF – Here come Paul Rudd and Sarah Paulson presenting the award for Visual Effects. I really hope Avengers gets this. They deserve it.
6:54 JJLB- Alright, I get that. Still upset by it.
6:53 NF- I think they are trying to appeal to a new generation using new technology. I appreciate that and I think they can do something very special with the movie.
6:50 JJLB- Ok so they just showed a teaser for the new "live action" Lion King. I have a huge issue with this film. The original Lion King is an animation icon and an important moment in many people's lives. Now, they've decided to remake this masterpiece with CGI and an absurdly long list of stars voice acting. But for what? Who wants this? Tell me, I'm genuinely curious.
6:47- The award goes to Period. End of Sentence.
6:46 – Mulaney and Awkwafina are now presenting the award for a Documentary Short Film.
6:44 JJLB- And Bao takes the award.
6:42 – John Mulaney (who in my opinion should have hosted) and Awkwafina are now presenting the award for Best Animated Short Film.
6:41 JJLB- Mike Myers and Dana Carvey from Wayne's World up here to introduce Bohemian Rhapsody.
6:36 JJLB- Wow, Netflix is making a film with Scorsese. Things have really changed.
6:36 NF- Same here. Really beautiful song.
6:35 JJLB- I actually really liked that. Short and sweet performance.
6:36 JJLB- This is my ballot, just so you know I'm not making my predictions up!
6:34 JJLB- Gillian Welch and David Rollings are performing "When a Cowboy Trades his Spurs for Wings" from The Ballad of Buster Scruggs. Funny we get some country at the Oscars. Very unusual.
6:33 JJLB- I would say my favorite Animated film ever.
6:32 NF- SUCH A GREAT MOVIE!!! This may have been my favorite film of the year.
6:31 JJLB- SPIDERVERSE LETS GO!!!!!! I'm so happy for everyone involved in the film!
6:30 NF- Best animated feature film is up now and the winner is Spider Man: Into the Spiderverse.
6:30 JJLB- If anyone has wondered, its the massive sphere right next to LACMA on Fairfax and Wilshire
6:28 NF- Laura Dern is now up on stage introducing the new Academy of Motion Picture Museum.
6:25 JJLB- Ali had his breakout performance in Moonlight, for which he won this same award. He's really become a star since then.
6:24 NF- Good call Jacob. Ali got this one.
6:23 JJLB- While I totally agree, this is probably Mahershala Ali's award for the taking.
6:22 NF- I think Adam Driver is taking this one home. He was fantastic in BlacKkKlansman.
6:21 NF- Charlize Theron and Daniel Craig introducing the award for Actor in a Supporting Role.
6:19 JJLB- Yup, they deserve this. Great technical movie.
6:19 NF – ANOTHER ONE FOR BOHEMIAN RHAPSODY!! They are having a fantastic night.
6:18 NF – Michael Keaton is up now giving the award for Achievement in Film Editing
6:16 NF- Here comes host of The Daily Show, Trevor Noah introducing the clip for Black Panther. 
6:08 NF- Keegan Michael Key just descended down to the stage with an umbrella introducing Bette Midler who is singing Where the Lost things go from Mary Poppins.
6:06 JJLB- Ok a little weird, Roma is very obviously the best foreign language film but it's also the best film period. Kind of unfair to give it this award.
6:05 JJLB- Javier Bardem just gave an introduction for best foreign language film in Spanish.
5:59 JJLB- Makes a ton of sense. The crew was able to match Freddie Mercury's (RIP) voice to Rami Malek seamlessly. In the scenes where all of Queen is singing, they used old recordings. But for scenes when just Malek was singing, recordings of Mercury along with Marc Martel, a Freddie Mercury voice impersonator, brilliant work.
5:59 NF- Bohemian Rhapsody wins two in a row. This one is for Sound Mixing.
5:58 JJLB- But makes sense
5:56 JJLB- Ok, I was wrong, called A Quiet Place. Would just like to point how a film with next to no dialogue was one of the most suspenseful thrillers I've ever seen. That's all thanks to the sound editing.
5:55 NF- Award for Achievement in Sound Editing goes to… Bohemian Rhapsody. No surprise there.
5:53 NF- Here comes Serena Williams presenting a clip from A Star is Born. It seems like we are going to get a short clip from each Best Picture Nominee throughout the night.
5:51 JJLB- Rolex has been doing these really cool commercials with some of the biggest directors in the game. The last one was with Alejandro Gonzalez Inarritu.
5:50 NF – Lets just say it's a good thing that the song was short.
5:49 JJLB- That hardly interesting performance was "I'll fight" from RBG
5:49 NF- I don't love this.
5:48 JJLB- Sorry, this is boring. Let's get Lady Gaga up here already
5:47 NF- Jennifer Hudson is going on now. Let's see how it is!
5:45 JJLB- Roma is cinematically the most beautiful movie I've ever seen. Director Alfonso Cuarón said that the film's dreamy shots were inspired by his childhood in Mexico.
5:44 JJLB- Easiest call of the night.
5:44 JJLB- Roma, book it
5:43 NF- Here comes the award for Achievement in Cinematography
5:42 JJLB- Hannah Beachler, with a great speech, gave a huge thanks to Black Panther director Ryan Coogler. You can really see the impact he made in the industry. He's changing the game!
5:41 NF- Solid call Jacob. Like I said, they are going to go big tonight.
5:40 JJLB- There we go. They really brought the world of Wakanda to life.
5:39 JJLB- Gotta say Black Panther
5:38 NF- Here come Chris Evans and Jennifer Lopez with the award for Production Design.
5:34 NF- Something tells me we will be seeing a lot more Black Panther Tonight.
5:33: JJLB- Really cool speech too! I say this every year, write down your speeches!!!!
5:32 JJLB- They really adapted a comic book and blended it with historical elements from African kingdoms.
5:31 NF- Love that call! Such creative and amazing  costumes in that movie!!!
5:31 JJLB- YAY! I was not expecting it but Black Panther got an award early!! This award usually goes to period pieces but I'm glad we got a change here.
5:30 JJLB- While there are some fabulous costumes in this category, I'm giving it the Favourite.
5:29 NF – This is great. Melissa McCarthy and Brian Tyree Henry (who is fantastic on Atlanta) are making fun of the seriousness of awards with ridiculous costumes.
5: 28 JJLB: If anyone was wondering, here is my list of predictions, just so you know I'm not making this up.
5:27 JJLB: This speech is atrocious though.
5:27 NF – They were able to make these young fit actors and actresses into older, larger people which was very impressive.
5:26 JJLB: Makes sense, they turned Charistian Bale, albeit a bit large Bale, into Dick Cheney.
5:26 NF- Hair and Makeup award goes to Vice.
5:24 JJLB- "Everyone will do what this movie intended them to do, react." Couldn't be more true.
5:23 NF – We are back now with Tom Morello introducing a clip of the movie Vice.
5:22 JJLB- Wow, hilarious google home commercial inserting the google product in famous scenes. It even had a deadpool "after credits" scene!
5:18 NF – Looks like the music cut that speech off. I'm sure we'll be seeing that a lot tonight.
5:17 JJLB: Damn we have a while to go.
5:17 NF- Sorry Jacob, Free Solo got this one.
5:16 JJLB- I'm saying RBG
5:15 NF – Nominees for Best Documentary Feature.
5:14 NF- Here comes Jason Momoa and Helen Mirren for the next award!!
5:12 JJLB- Beale Street, an adaptation of James Baldwin's novel of the same name, was one of the most creative movies of the year. It won't get much more recognition outside of this award though 🙁
5:12 NF- Definitely, it's so rare that we see two nominations from the same movie in the same category.
5:11 JJLB- 1/1, I would like to point out how cool it was that both Emma Stone and Rachel Weisz got noms, they killed it in The Favourite
5:10 NF- And the winner is Regina King! You guessed it Jacob!
5:09- My money's on Regina King! She was fantastic in If Beale Street Could Talk
5:08 JJLB- Alright, best supporting actress here we go!!
5:07 JJLB- I actually like this. They're really playing off the no-hosts thing. It's refreshing.
5:06 NF – Tina Fey, Maya Rudolph and Amy Poehler are coming out now.
5:04 JJLB- If anyone was wondering, the 89' Oscars (the last performance with no host) began with an infamous musical featuring Rob Lowe and Snow White. Look it up, it's a hilarious mess. I would say the same about this.
5:04 NF – I feel the same way. They just are not the same without Freddie Mercury.
5:03 JJLB- Can't say I'm a fan of this.
5:03 JJLB- And we're off! We're started off with a performance by Queen (the subject of Bohemian Rhapsody) featuring… Adam Lambert?
5:00 NF- For the first time in three decades there will be no one hosting the Oscars.
4:55 JJLB- The stars are in their seats and we're just about ready to get started here!
4:53 NF – Make sure to check out all of our reviews for the Best Picture nominees.  
4:50 NF- We have a great show in store with a lot of great movies.
4:49 JJLB- The actual show starts in 10 minutes. We're catching the end of the red carpet show right now
4:47 Nicholas- And I am Nicholas Fields. Welcome!!!
4:47 Jacob Lefkowitz Brooks- Hello and welcome to the 91st annual Academy Awards!!! I'm Jacob, let's enjoy the show!!