The Eight: Short reviews of the 2019 Best Picture nominees
February 24, 2019
Below are short reviews of all eight movies nominated in the Best Picture category of this year's Academy Awards. They were compiled by Acting Arts & Culture Editors Jacob Joseph Lefkowitz Brooks and Nicholas Fields, and written by Jacob, Nicholas, Co-Editor-in-Chief Lucy Fried, Outside News Editor Molly Litvak and Features Editor Tobey Lee.
Winners will be announced this Sunday at 5 p.m. at the Dolby Theatre in Hollywood at an awards show that will uncharacteristically have no one host — a first since 1989. Scheduled host Kevin Hart bowed out due to outrage after homophobic tweets of his from 2009-2011 were discovered. Click here for Jacob and Nicholas's live blog of the ceremony throughout the event.
BP Graphic by Gilad Spitzer
Black Panther
Many of the nominees for best picture this year have a great chance of taking home the award, but none have reached the milestones that Ryan Coogler's Black Panther has achieved.
The story follows T'Challa, who is played by Chadwick Boseman, through his opening months as the newly appointed king of a Wakanda, a fictional country in Africa.  The film's defining conflict is between T'challa and Erik Killmonger, played by Michael B. Jordan. Killmonger, who is T'challa's cousin, wants to claim the throne so he can help the oppressed around the world by arming them with Wakandan technology to kill their oppressors.
The combination of Killmonger's motive and Jordan's bombastic, edgy performance make him the most complete villain the Marvel Cinematic Universe has ever seen.  The film has an all-black cast except for two characters, making it a revolutionary movie for black representation.
But despite its virtues, its action sequences — especially the final fight scene between Killmonger and T'Challa — leave much to be desired. Other recent action movies have been able to balance live action and Computer Generated Imagery (CGI) seamlessly, but Black Panther overuses CGI and the fight scenes look unrealistic.
In the end, Black Panther breaks a lot of ground, but strong action scenes are the backbone of super-hero movies, and the lack thereof holds it back from being the best film in this category.

— Nicholas Fields, Torah Editor
BlacKkKlansman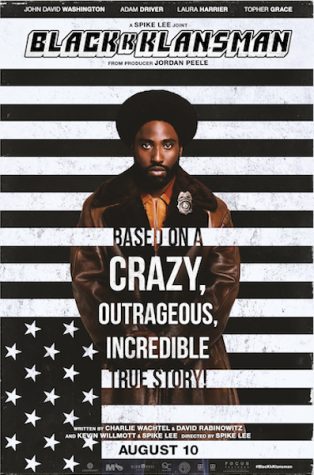 While all the movies in the Best Picture category this year send a message, BlacKkKlansman, the Spike Lee comedy-drama, makes a statement.
The film is based on a true story and follows an African-American Colorado police officer named Ron Stallworth, played by John David Washington, who infiltrated the Ku Klux Klan through phone interviews in 1978 and 1979.
As depicted in the film, since he obviously cannot meet the Klan members in person, his white fellow officer Flip Zimmerman, played by Adam Driver, goes to meetings hoping to gain more information.
Meanwhile, another assignment sends Stallworth to meetings of the Black Panthers to monitor whether the group is becoming radicalized. Though skeptical at first, he finds himself drawn to the other group members and ends up forming a romantic relationship with the leader of the Black Student Union, Patrice Dumas, played by Laura Harrier.
The constantly thrilling film reminds us that racism is very much alive and that we must denounce it. Stellar performances, a plot that puts the audience on the edge of their seat, and a timely statement might just make BlacKkKlansman the best movie of the year.

–Nicholas Fields, Torah Editor
Bohemian Rhapsody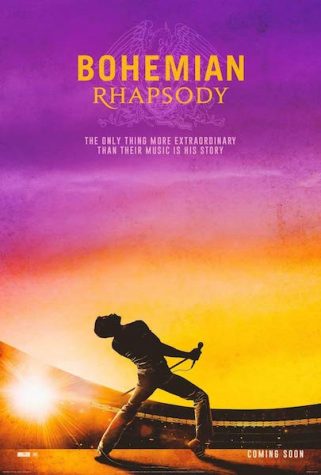 The legacy Freddie Mercury, played by Rami Malek, left on the world is illuminated in Bohemian Rhapsody, a film that will make you laugh, cry, sing along and understand the world of Rock and Roll like no other.
The biopic covers the band's early days up until their historic and memorable Live Aid performance.
Malek outdid himself in embodying Freddie's theatrical and showman-like nature onstage. His flamboyant dance moves and playful quips to the crowd make the two seem indistinguishable.
Although many know Freddie Mercury for his extravagant persona and extroverted character, Bohemian Rhapsody lets the audience in on a more vulnerable and relatable version of the singer. Freddie deals with substance abuse, struggles with his sexuality and has troubled romantic relationships.
The film ends with Queen's 1985 "Live Aid" concert, which uses real recordings so the true talent of the band can be thoroughly enjoyed.
I wholeheartedly recommend Bohemian Rhapsody not only to fans who wish to see a behind- the-scenes story of Queen, but to anyone who is looking for a movie that intertwines romance with sorrow, comedy with drama, and exceptional music with skilled actors.
–Molly Litvak, Outside News Editor
The Favourite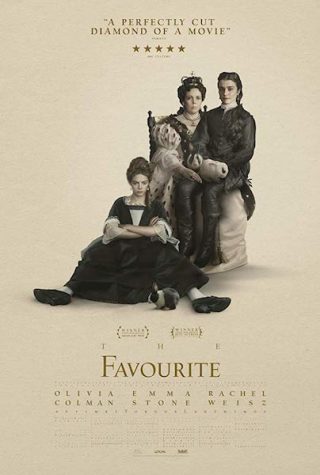 One of the more imaginative movies nominated for Best Picture, The Favourite puts an experimental twist on the classical period piece genre.
Set in 18th-century England, the film follows Abigail, played by Emma Stone, and Lady Sarah, played by Rachel Weisz, as they each try to win the affection of the frail and fickle Queen Anne, played by Olivia Colman. All three actors are nominated for Oscars, and for good reason.
With colorful performances by its stars and an unorthodox cinematographic style including the frequent use of fisheye lenses and unstable shots, the film avoids the tedium associated with other historical dramas.
Even so, The Favourite is probably the hardest to watch of the nominees in this category, because the film focuses on human emotion. It often lingers on the faces of its characters' euphoria, pain or disgust. Watching it, I felt I experienced the same sensations, often yielding unease.
Nevertheless, I would recommend this challenging film over some of the more conventional "feel-good" movies nominated.
–By Jacob Joseph Lefkowitz Brooks, Community Editor
Green Book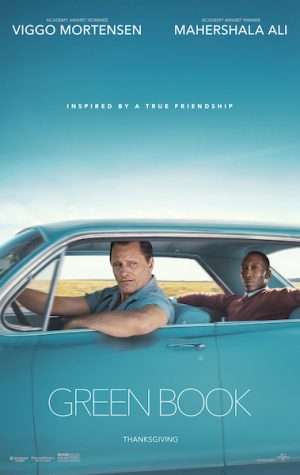 Green Book inspires viewers with its tale of two unlikely friends in a film that emphasizes the power of courage and the significance of understanding where we come from.
Frank Vallelonga, played by Viggo Mortensen, is a bouncer in New York who is looking for a job after his club gets shut down for renovations.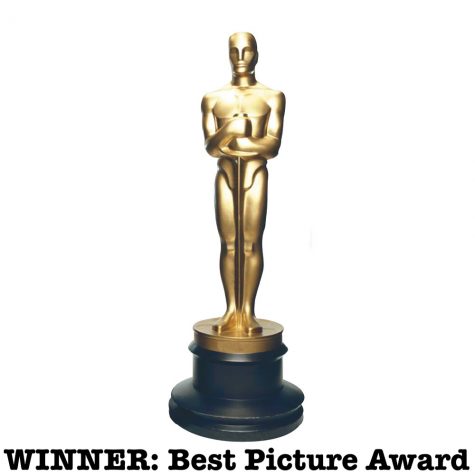 Don Shirley, played by Mahershala Ali, is an African-American top-tier pianist who needs a driver on his upcoming tour of the Deep South. Tony is recommended as a driver, and Shirley who ends up hiring him.
Although the two have different backgrounds and bump heads at first, the characters bond after spending time with each other on the road. Tony stands up to the hate that Shirley experiences for being African-American; when Shirley is denied the right to eat at one of the restaurants he is performing at, Tony shoves the waiter and urges him to give Shirley a spot.
The scenery is exquisite. As the pair drive through Birmingham, Tennessee, and other places down south, the mountains and skyline are clear in the background, whether the sun is shining or the sky is gloomy.
Through the adventure of being on the road together, Shirley and Vallelonga show the power of connection. For those looking for a great story about friendship and a journey of ups and downs, I would definitely recommend watching this.
–Tobey Lee, Features Editor
Roma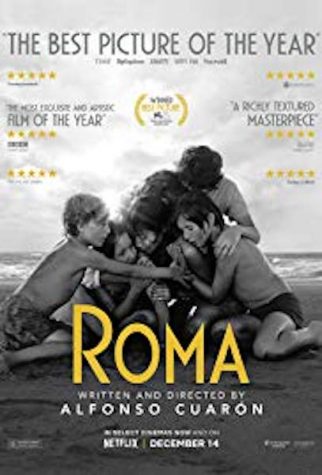 Alfonso Cuarón's masterpiece has the opportunity to break ground in a range of Oscar categories.
The gorgeous black-and-white drama, set in the Colonia Roma neighborhood of Mexico City, follows the life of Cleo, played by newcomer Yalita Aparicio, an indigenous maid who works for a middle class family. Cleo watches the family deal with their father leaving while she experiences her own difficulties including her pregnancy.
Unlike some of the grander movies nominated for Best Picture, Roma takes the approach of expanding a less obviously interesting story. But while the performances of Aparicio and others are intimate and emotional, the clear star of this film is the cinematography. Ethereal sequences and meticulously detailed shots will make the viewer glad he or she can pause and appreciate the film's beauty on Netflix, where it is available in addition to a handful of theatres.
Spoken in Spanish and Mixtec — a group of languages indigenous to Mexico — the film is only the 11th foreign-language film ever to be nominated for Best Picture. Were it to win, it would be the first. Produced by Netflix, Roma is also the first film by the streaming mega-giant to be nominated for Best Picture.

–Jacob Joseph Lefkowitz Brooks, Community Editor
A Star is Born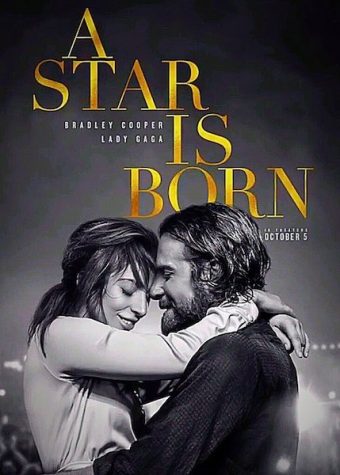 A Star is Born tells the tragic and beautiful tale of Jackson, played by Bradley Cooper, and Ally, played by Lady Gaga. Both infuse raw emotion and artistry into their performances.
Jackson Maine, a famous country singer, discovers Ally, a struggling musician, and the two fall in love. The film follows them as Ally launches her own career and Jack witnesses his stardom decline, while simultaneously experiencing the pain of alcoholism and drug addiction.
Though the film is the third remake of a 1937 original, 2018's A Star is Born features 17 new songs and Cooper's debut as a director. It is nominated for seven Academy Awards, including Best Picture, Best Actor and Best Actress.
A powerful story of love against a backdrop of fame, pain and moving music will have you singing for months – and grabbing for tissues.
–Lucy Fried, Co-Editor-in-Chief
Vice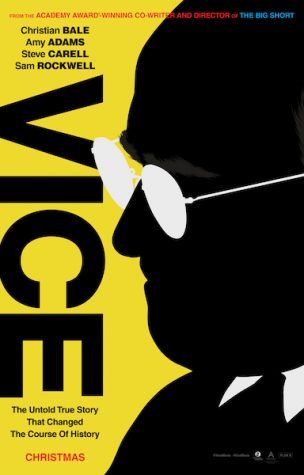 Vice is a biopic about Dick Cheney, George W. Bush's vice president, and his rise to prominence. Cheney is considered by many to be the most powerful vice president in the country's history.
The film checks its narrative boxes following Cheney from his early years as a bumbling drunk electrical worker, to Republican political operative learning the cutthroat world of Washington during the Nixon and Ford presidencies, to his sweeping power grab as vice president after the 9/11 terror attacks.
Where the film falls flat is in director Adam McCay's employment of his signature kitschy plot devices, made famous in his 2015 film, The Big Short. Vice film also fails to portray its characters as anything other than two-dimensional caricatures.
Vice might only be in this category for its long list of stars, notably Christian Bale, who portrays Cheney. The famed method actor, who gained 40 pounds for the role, keeps the disappointing film afloat.Overall, while being one of 2018's most prominent releases, Vice is a much less compelling watch than its lesser-known competition.

–Jacob Joseph Lefkowitz Brooks, Community Editor