Firehawk girls win Southern California semifinal, advance to regional championship
The Shalhevet Firehawks girls basketball team defeated the Silverado High School Hawks of Victorville Saturday night 57-44 to advance to the CIF State Regional Championship. 
The regional championship game will be played Tuesday evening at Shalhevet versus the Campbell Hall Vikings of Studio City and the winner will play in Sacramento this Friday in the State Championship game. 
Shalhevet is the number one seed and Campbell Hall is the number three seed. 
Campbell Hall ended the regular season 13-11 and came in third place in the Gold Coast League with a record of 4-4. 
The Firehawks ended their regular season Feb. 1 with a record of 20-1. Shalhevet previously beat Campbell Hall on Dec. 8 in a close game winning 45-44. 
Meanwhile in Northern California, number one seed San Domenico High School located in San Anselmo will be taking on number seven seed the Menlo School located in Atherton. Shalhevet lost to San Domenico last year in the State Championship game in Sacramento. If both teams win on Tuesday night, they will face each other again.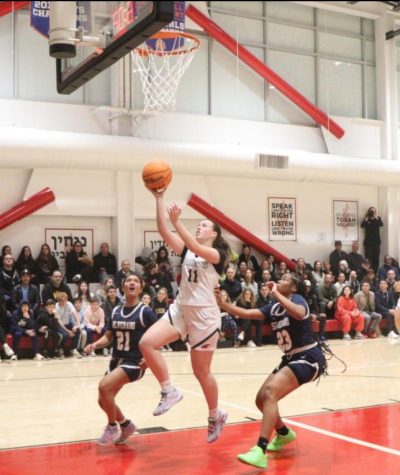 Against Silverado, Shalhevet ended the first quarter leading 8-6. 
In the second quarter, the Firehawks scored 20 points, while the Hawks scored only eight. At halftime the score was 28-16, and Shalhevet had a 12-point lead. 
Shalhevet scored an additional 19 points in the third quarter, ending the quarter up 47-28. 
Lead scorer was Arielle Grossman with 25 points. Yalee Schwartz scored 20 points.