TWO BOILING POINTS OF VIEW: GAP YEAR – Juvenile and capricious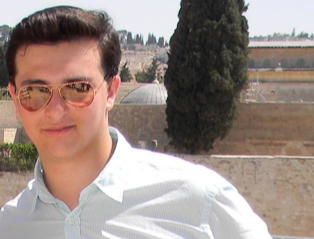 Jacob Elllenhorn, Former Co-Editor-in-Chief
June 9, 2013
The gap year is becoming a popular option for many high school seniors, with many seniors graduating from Jewish high schools opting to spend it in Israel. After four years of structured study, proponents of a gap year believe that high school seniors need a break to rejuvenate.
Personally, I think a year-long sabbatical is quite the luxury. What I aspire to is a nice summer vacation spent relaxing. I do not think I have earned the right to ask my parents to finance a year-long gap. I also do not see merit in the argument that a gap year will allow students to become mature and handle college pressures better.
Spending a year in a less-than-structured situation is not a rational way to encourage maturity. For some kids, a lapse in structure only encourages quite the opposite. On the contrary, after a year-long sabbatical with few demands, a is likely to have a hard time with the self-discipline that is necessary for college success.
Don't get me wrong: I fully believe that people do become burned out and need a break. As a responsible adult, it is very wise to plan for the occasion when one will need a full year off. I fully intend to be economically independent so that I can finance my own period of time to enjoy a sabbatical.
So I have no issue with the idea of a year off.  I do however find it rather juvenile, and even capricious, to expect my parents to foot the bill. Parents are overburdened as it is with expenses related to education.
While there are many scholarships and financial aid packages to take advantage of, I still think that the gap year is not a good option. When Shalhevet seniors are pitched the option of various programs in Israel, all claiming to change your life, I see it as nothing more than a marketing gimmick from the programs.
There seem to be three types of gap year programs available for students in Israel. Type one is a structured yeshiva environment. Here students are expected to learn and attend shiurim.
The second type is what I like to call work 'til lunch and fun 'til dinner. These programs offer students the opportunity to learn like the yeshiva kids whilst still having that familiar summer camp experience.
The third type includes little to no study, but trips and chesed opportunities instead.
At Shalhevet, the majority of students choose the later two, which to me are nothing more than a very expensive one-year session at Camp Moshava. When you flip through the brochures there are picture of kids river-rafting and hiking. Then when you think about it you realize that these are not kids. In fact they are 18- and 19-year-old men and women.
These programs create adults who act as children, and perpetuate the epidemic of Peter Pan syndrome that causes people not to grow up.
At 17 I am hardly burned out, and I will be heading straight to college next fall. My choice is to embark on my own life-changing experience as an adult.