Girls soccer team demolishes Panthers, will advance to CIF playoffs Thursday
An already impressive season came to a strong finish last Thursday night when Shalhevet's girls soccer team routed their rival YULA Panthers 8-0. They hope to carry the momentum into the week when they square off against Buckley tomorrow in the first round of the CIF playoffs.
The YULA win was the official season finale, played at Santa Monica College's Corsair Field, the site of the boys team's 3-2 victory over YULA on Jan. 11. The girls drew a crowd of about 150 energetic fans from both sides.
Dominant throughout the game, the Firehawks consistently maintained ball possession, forcing the Panthers to the defensive. Five Firehawk players scored goals: juniors Alessandra Judaken and Hannah Berman and freshman Noa Talasazan each scored two, and senior Rachel Metzger scored one.
The eighth goal was a Panthers' own goal, meaning that the ball was kicked into the Shalhevet goal accidentally by a Panther player.
Alessandra — the team's captain — said the win and playoff berth represented the culmination of all the team's effort since they started practicing in October.
"Everything just came together," Alessandra said of the Panther match-up.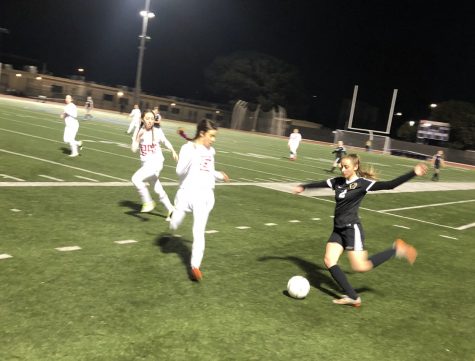 "It's exactly the morale boost we needed to enter the first round of the playoffs."
Firehawk Coach Armando Guttierez was very pleased with the girls' performance and said the team had achieved its two main goals for the year by making the playoffs and beating YULA.
"Hopefully we can create even more history at Shalhevet," said Coach Guttierez, who took over as head coach last year.
He said the team is 3-4-1 this year. In addition to YULA, they pulled off victories against Pacific Lutheran and Desert Christian, all last week.
YULA'S Coach Jeremy Langer said he was impressed with the Firehawks' performance, but emphasized the importance of the progress his team made from the season's start to its finish.
"I can't say enough about how proud I was of the improvement YULA girls made this year," said Coach Langer. "Every single one was a better player, teammate and young woman by the end of the season."
Shalhevet Athletic Coordinator Coach Jeff Remer said maintaining continuity in the girls soccer program had allowed the team to grow.
"From where they started last year with Coach Guttierez, they've come a long way," said Coach Remer. "You cannot build a successful program in a sport if every year returning players need to adapt to a new style of play or a new coach.'
Leave a Comment
Meet the Writer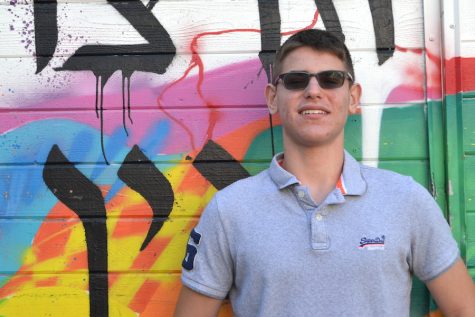 Alex Rubel, Senior Editor
Alex joined the Boiling Point as a staff writer in his sophomore year, rose to Sports Editor in his junior year and is serving as both Sports Editor and Senior Editor this year. Aside from journalism, Alex loves playing and watching sports, flying planes and following the stock market.