'Midnight madness' planned for championship games as Glouberman gears up for Wednesday start
Tip-offs for final games set for 10 and 11:30 pm, both past midnight on East Coast

With this year's Fifth Annual Steve Glouberman Tournament set for tip-off on Wednesday night, not much has changed. As always, school spirit is contagious and the competition is expected to be fierce.
"
Seeing as it's our last year, it's our time to bring home the championship.
— Kiku Shaw, Firehawks guard, 12th grade
But there are also tweaks to the tournament, which was founded in memory of Steve Glouberman, z"l, who passed away four years ago.
One is that the championship games will be played late Saturday night instead of Sunday afternoon. The girls championship game is scheduled for 10 p.m. this Saturday, Nov. 9, and the boys championship will follow right afterwards at 11:30 p.m.
Shalhevet Athletic Coordinator Jeff Remer said ending the tournament on Saturday night would allow visiting players to use Sunday either as as a travel day or go sightseeing in Los Angeles with family members.
"Making that Sunday night ticket back to the East Coast is really difficult," Coach Remer said in an interview. "So we're having a 'midnight madness' on Saturday night instead."
Because of the time difference, if an East Coast team were to make the championship, its fans watching via livestream back home would be doing so at either 1 a.m. or 2:30 a.m.
In last year's tournament, SAR's Coach Raffi Halpert said that fatigue played a factor in their defeat in the Championship game. Shalhevet's semi-final game against Ramaz had ended Saturday just before midnight. But the Sting played its semi-final game, against TABC, very late Saturday night — actually early Sunday morning.
The SAR-TABC game started just after midnight and ended at approximately 2 A.M.
"I think we really [didn't have] our legs under us after finishing at 2 or 3 A.M. last night," Coach Halpert said.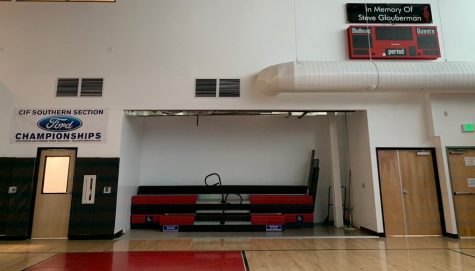 This year, games will be played at three locations — Shalhevet's gym, the JCC, and the gym at Pan Pacific Park northeast of school on Beverly Boulevard. New bleachers were added to the Shalhevet gym over the summer, adding 40 seats to its previous official capacity of about 260.
Like last year's, this year's tournament will kick off with a barbeque tailgate on Wednesday afternoon to boost school spirit ahead of the action. Then at 3 p.m, the Firehawk boys will take on the Ramaz Rams of New York City in the Shalhevet gym.
Next, the Firehawk girls will also face off against their Ramaz counterparts.
Each Firehawk team has a different strategy for making a serious run at the championship, according to players. The boys won their first Glouberman title last year, and the girls won their first in First Annual Glouberman Tournament in 2015.
For the girls, the plan is to rely on the team's seven-senior core and talent to outperform their opponents.
"
People will doubt us because of the talent that left, but we'll showcase our abilities.
— Jacob Benezra, Firehawks forward, 12th grade
"We're coming in with the mindset of leaving it all on the court," said senior star-guard Maital Hiller.
"Seeing as it's our last year, it's our time to bring home the championship," said senior star-guard Kiku Shaw. "We'll willing to do whatever it takes."
Coach Ryan Coleman — who was named Jewish Hoops of America Coach of the Year for 2017-18 and last season led the Firehawk boys to both Glouberman and Sarachek titles — is now head coach of the girls varsity team as well.
For the boys, the departure of the team's graduating core last year — including 2018 Glouberman co-MVP Zack Muller and 2019 Sarachek MVP Asher Dauer, as well as the remainder of the starting-five — leaves voids to be filled.
But senior Jacob Benezra said this year's group should not be underestimated.
"People will doubt us because of the talent that left," said Jacob. "We'll showcase our abilities."
Senior Garrison Kreitenberg said persistence and teamwork were the strategy.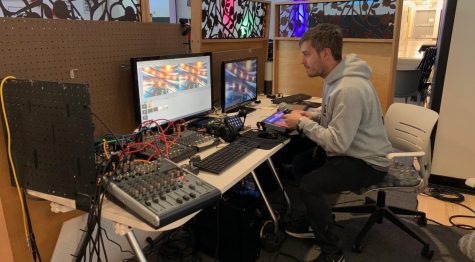 "We've spent countless hours in the gym working on coming together as a unit," said Garrison. "Hopefully it'll show on the court."
This year's tournament will feature 19 teams — 10 girls teams and nine boys — as it did last year.
Saturday night's semi-final and championship games will be ticketed, according to a school email sent out Tuesday. Last year, Shalhevet ticketed certain games due to capacity constraints.
The new additions are the boys and girls teams of Maimonides School of Brookline, Mass., the YULA Panthers boys team, the Katz Yeshiva High School (KYHS) boys team from Boca Raton Fla., and the Ma'ayanot High School girls team from Teaneck, N.J.
Teams that participated last year that will not return are the Valley Torah High School boys team from North Hollywood, Calif., The MTA boys team from Washington Heights, N.Y., the Kushner Yeshiva High School girls team from Livingston, N.J., the Northwest Yeshiva High School (NYHS) girls team from Seattle, Wash., and the Torah Academy of Bergen County (TABC) boys team from Teaneck N.J., will also not return to the tournament.
With the exception of Ma'ayanot Yeshiva High School for Girls of Teaneck, N.J., all schools will send both boys and girls teams to Los Angeles. Expected are the Ramaz Rams of New York City, the HAFTR Hawks of Cedarhurst, N.Y., the Frisch Cougars of Paramus, N.J., RASG Hebrew Academy's RASG Warriors of Miami, Fla., the SAR Sting of Riverdale, N.Y., along with Ma'ayanots Rapids and cross-town rivals the YULA Panthers and Shalhevet Firehawks.
Firehawk junior Uzi Mermelstein said that "midnight madness" championship times would allow the energy in the gym to peak just for the big games. Previous years' Sunday championship games had been plagued by low turnout.
"I like it better on Saturday night when we play in front of a big crowd," Uzi said.
---
Editor-in-Chief Jacob Joseph Lefkowitz Brooks contributed to this story.

Leave a Comment
Meet the Writer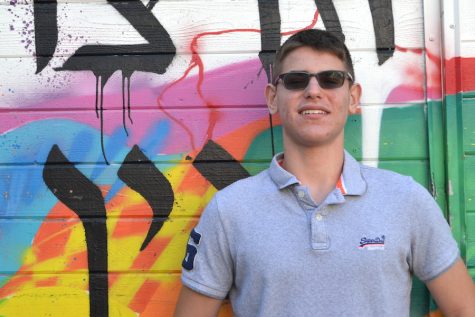 Alex Rubel, Senior Editor
Alex joined the Boiling Point as a staff writer in his sophomore year, rose to Sports Editor in his junior year and is serving as both Sports Editor and Senior Editor this year. Aside from journalism, Alex loves playing and watching sports, flying planes and following the stock market.