Jewish school, summer camps damaged or destroyed in Woolsey fire
No one is hurt as fire damages Ilan Ramon Day School, Camp Hess Kramer and Camp JCA Shalom. No info yet on Calabasas Yeshiva.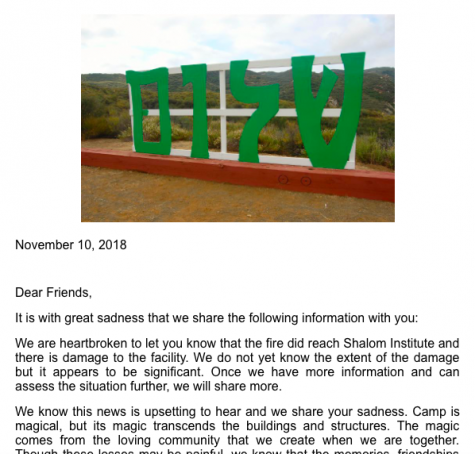 Jewish schools and camps have been hit hard by Southern California's fires, with at least one day school and two camps reporting significant damage in the three-day-old blaze.
The Ilan Ramon Jewish Day School in Agoura Hills, which was seen in flames on live television Friday afternoon; the Shalom Institute, home to Camp JCA Shalom in Malibu; and Camps Hess Kramer and Gindling Hilltop all used their Facebook pages to share the news.
The Shalom Institute, home to Camp JCA Shalom and where Moshava Alevy (formerly Moshava Malibu and Moshava California) first started before moving to a permanent campus in Running Springs, has suffered "critical damage," according to its Facebook page.
"We do not yet know the extent of the damage but it appears to be significant," it says. "Once we have more information and can assess the situation further, we will share more.
"As we shared in our previous update, our staff, animals and Torahs were all safely evacuated yesterday, and we are thankful for this."
Finally back in an area with service. This was off the PCH at Yerba Buena Road. Looks like a house on fire. There were many still standing but a few on fire along the PCH. Power lines on fire and downed power lines everywhere. Treacherous conditions over there. @ABC7 #WoolseyFire pic.twitter.com/nmJBL3d8zL

— Veronica Miracle (@ABC7Veronica) November 10, 2018
The fire at Ilan Ramon Jewish Day School was caught on KCBS Channel 2 news. A reporter for the station said "back buildings" on the campus were still standing, but a few minutes later said that firefighters were not trying to save it, focusing instead on homes very nearby.
But Head of School Yuri Hronsky posted on Facebook that at least some of it was still standing.
"While I am heartbroken to share the news that the computer lab, the administration building and the bathroom on the lower field have been destroyed, they do not make our school what it has been, what it is and what it will continue to be," Mr. Hronsky wrote on Facebook. "Our school is about heart and soul, not about brick and mortar."
The school has also started a GoFundMe page to raise money for rebuilding.
"On November 9th, our magical little school on the hill was overrun by flames in the Woolsey Fire," the page states. "We suffered terrible structural damage, and our community is left to rebuild."
Camps Hess Kramer and Gindling Hilltop, also in Malibu, share a campus as they are both affiliated with Wilshire Boulevard Temple.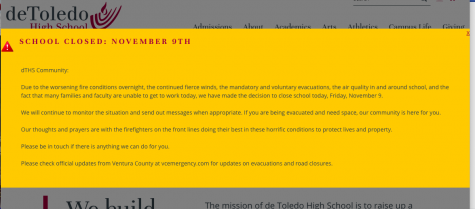 "Everyone was safely evacuated from camp well ahead of the fire, as were our Torah scrolls," the camps said in a statement on the Camp Hess Kramer Facebook page, adding that the camps were "adequately insured."
"Our camps and Temple have extraordinarily dedicated and talented professional and lay leaders who will quickly undertake the task of planning and creating inspiring new facilities," the statement continued.
The Calabasas Yeshiva, also known as Mesivta of Greater Los Angeles and located in Hidden Hills, is at the edge of the fire zone, according to maps published by Ventura and Los Angeles County fire departments, but has not yet reported on its condition.
Kadima Academy and de Toledo High School are both near the fires and are closed for now, but had not suffered any damage as of Nov. 10.Encompassing more than 70,000 acres as of motzei Shabbat, the Woolsey fire has killed two people, destroyed more than 150 homes and prompted the evacuation of more than 250,000 people, including the entire city of Malibu.
---
Leave a Comment
Meet the Writer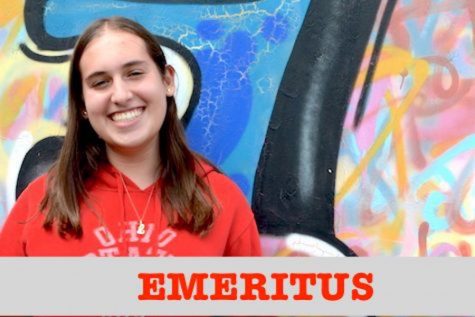 Clara Sandler, Co Editor-in-Chief Emeritus
Clara Sandler was co-editor-in-chief during the 2018-19 school year and then studied  at the Midreshet Lindenbaum seminary in Jerusalem.  She is now a junior at the University of Chicago.