New girls basketball coach plans to focus on fundamentals
Mr. Jeff Remer, head of the Showtime Basketball Skills Academy and parent of Shalhevet basketball players Eitan and Ze'ev Remer, is the new Firehawk girls' basketball coach and plans to echo boys' coach Ryan Coleman's focus on fundamentals.
Mr. Remer was one of three people who interviewed for the job over the summer, according to Coach Coleman, who is also the school's athletic director.
"He and I share the same philosophies as far as fundamentals — to not only win basketball games but make it fun once you do learn the correct way to play the game," said Coach Coleman.
Coach Remer replaces Coach Ronnie "Flava" Winbush, who had led the girls basketball team since 2006. In an interview with the Boiling Point, Coach Remer shared his views on basketball.
"My basketball philosophy is team over individual at all times," Coach Remer said.  "I don't like players who want to always look in the scorebook to know how many points they had. My philosophy is if you give me seven girls with between 8 and 12 points in a game, I'm gonna show you a lot of wins."
Mr. Remer has coached kids from first grade through high school, including some girls on the team now, Coach Coleman believes he will work them very hard as their high school coach.
"He's going to demand a lot out of them," said Coach Coleman. "I'm sure there are going to be times at the beginning of the season and in the preseason when the girls are going to question whether basketball is the sport for them, because he's going to break them down before he brings them up."
"
"I'm sure there are going to be times at the beginning of the season and in the preseason when the girls are going to question whether basketball is the sport for them, because he's going to break them down before he brings them up."
— Coach Ryan Coleman, Athletic Director
Coach Remer did not disagree.
"I think that I can instill in them a work ethic that will allow them to be successful on the court," Coach Remer said.
In an interview, the new coach compared basketball to a fingers working together on a hand.
"Basketball is a hand and a team is a hand — five fingers, five players and everybody needs to know what they're doing and everybody needs to support one another," Coach Remer said. "If you imagine two of your fingers are cut off, and you try to use your hand now, you're not gonna be nearly as successful as you would be with five fingers."
He said he would work on both offense and defense.
"I think the girls really need to have better discipline on the offensive end, and they also have to play a lot more scrappy and better defense," he said.
"They're just going to be in a position where every possession will be valued," he said. "Meaning it's not gonna be I'm coming down on a fast break and I'm pulling up from three and shooting the ball. If you do that you'll be sitting next to me and not on the court."
Sophomore guard Maital Hiler, a Firehawk star last year, has been coached by Coach Remer before and is looking forward to it.
"I'm excited to have a coach that's had a lot of experience coaching, and I know that he wants to make the girls' basketball team the best that we can be," Maital said.
Coach Flava, known for working long hours with the girls and teaching them life lessons on the court, had led the Lady Firehawks to a win in the championship in the first-ever Steve Glouberman Tournament in 2015, a year after bringing them to the championship game in CIF Southern Section Division 6.
"I think it was time for a change," Coach Ryan said, "and I think once the girls give Coach Remer a chance to show what he can do, they're gonna be excited because I don't think that they've even scraped the surface of what their potential can be."
Team captain Loren Edry said she was keeping an open mind.
"[Flava] is going to be missed greatly, but if Shalhevet thought that he wasn't the right fit then I respect that decision," Loren said.
Coach Remer said he does not expect to replace the former coach.
"I can't replace what Flava did," Coach Remer said. "All I can do is earn the respect of the girls currently on the team."
Leave a Comment
Meet the Writer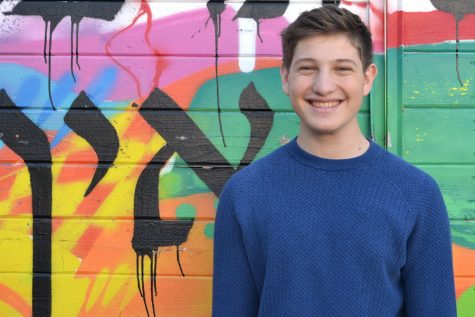 Nicholas Fields, Managing Editor
Nicholas Fields has been a member of the Boiling Point since freshman year. Starting off with a story about freshman orientation, he quickly fell in love with journalism. After serving as a staff writer for over a year, Nicholas became the Arts and Culture editor in his second semester as a sophomore and served as Torah editor as a junior. He is currently the Managing Editor of the Boiling Point, helping both the web and print teams. Outside of Boiling Point, Nicholas is a co-founder of the Astronomy Club, and a member of the Etta youth board and Shalhevet Model Congress team.