Overcoming obstacles, BP earns multiple CSPA awards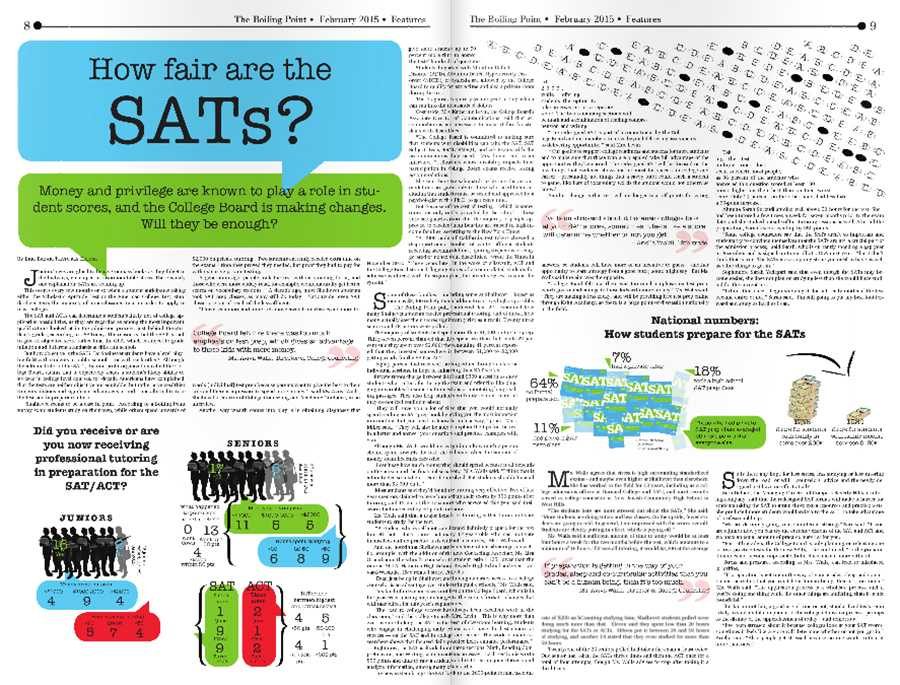 No office, no server, no day-time work or meeting space — no big deal: the Boiling Point still managed to win major awards last year, while school was being held at the Westside Jewish Community Center where there was no place for staff to meet.
The BP's combined print and web editions have earned a fourth consecutive Gold Medal with All-Columbian Honors from the Columbia Scholastic Press Association for the 2014-15 school year, and earned their highest-ever score on the organization's critique service, 956 out of 1000 points.
They have also been nominated for the fourth time for the CSPA's highest award, the Gold Crown, which is awarded in March. All nominees win either a gold or a silver.
A CSPA judge commended the Boiling Point's reporting in a narrative summary that followed a 16-page critique.
"The professionalism of the staff, its courage at pursuing the truth in researching controversial topics, its even-handed reporting of the truth without bias and the quality of the writing set this paper above the rest," wrote the judge, whose name was not given, following CSPA rules.
Additionally, five BP writers received Certificates of Merit in the CSPA's Gold Circle Awards, among the most prestigious awards in high school journalism for individuals, and exceeding the staff's previous one-year record of two.
A Gold Circle Certificate of Merit in sports news was awarded jointly to junior Alec Fields and then Editor-in-Chief Alexa Fishman '15 for their sports story on the resignation of former debate and football coach Christopher Buckley, "Refusing Playoff Suspension, Buckley Resigns." It is the first time the Boiling Point has won any award in sports coverage.
Senior Gabe Silverstein won the BP's first-ever award for digital illustration for his op-ed opinion page design of "From Charlie Chaplin to Charlie Hebdo, satire is a crucial force for change" which was written by Josh Goldner '15. Josh won a Gold Circle award in opinion writing on off-campus issues for the same story.
Senior and current Editor-in-Chief Eric Bazak won a Gold Circle news writing award for his story about Annie Asch '14, titled "Alumna Safe After LAPD Takes 25 Minutes to Arrive at Home Invasion Robbery in Beverlywood," And Sigal Spitzer '15 won in the first-person experience category for her report from last spring's Poland-Israel trip, titled,"Majdanek: Endless Death in the Heart of a City.
CSPA distributes six each of these awards in about 30 categories, receiving thousands of entries from throughout the U.S. and English-speaking schools around the world.
Eric's and Josh's stories were also awarded national Quill and Scroll awards last spring, Eric's in news writing and Josh's in opinion.
Last year's Boiling Point, led by Alexa Fishman, Goldie Fields, Margo Feuer, Nicole Feder and Jordan Levine, faced multiple challenges, including lacking an office due to limited space in the JCC. Their file cabinets and reference materials were all in storage
Alexa Fishman, who is at Midreshet Lindenbaum in Israel for the year, said the situation wasn't nearly as limiting as she had expected.
Students made up for lost time with meetings at faculty advisor Mrs. Joelle Keene's house, where the BP computers were kept on a rolling table in a coat closet. Alexa said that the limitations only motivated them to work harder when they got there.
Additionally, she said that she loved writing and assigning the more controversial stories that were tackled last year, and that they were definitely a factor in the Boiling Point's success.
"I think the real job of a journalist is to tell the truth and talk about relevant issues that people are afraid to bring up," Alexa said in a telephone interview from Jerusalem. "Even though sometimes I was scared of the backlash, I knew that the BP was doing the right thing and standing by our values."
Among the stories that were challenging were several that were praised in the CSPA critique, including coverage of cheating on Schoology tests, the controversy over the title "Maharat," the departure of Mr. Buckley, and a special pullout section on the summer 2014 war in Gaza, which included a story about Los Angeles Arab teens with relatives there.
In addition to the graphics and other aspects of the print version of The Boiling Point, the CSPA judge also applauded the paper's website,shalhevetboilingpoint.com, writing: "The website has energy. It captures the school's spirit, culture and personality."
In an interview, Mrs. Keene expressed admiration for the work ethic and cohesiveness of the staff.
"I am not at all surprised that they won," Mrs. Keene said. "This was such a hardworking staff, and a very brave staff that was not afraid to look at things that were tough and also to check themselves at every point."
She said the staff was selective in the information that was put into each story, putting a great amount of thought into each decision.
"They were operating at a very high level, with a lot of thoughtfulness and awareness of the power and responsibility of the Boiling Point, and I think it showed," she said.
The Columbia Scholastic Press Association (CSPA), established in 1925, enrolls student newspapers, magazines, and yearbooks as members annually, and performs rigorous evaluations of each publication.
Publications enrolled in the annual critique are rated based on specific CSPA judging standards, and receive either Gold, Silver, or Bronze medals based on the numerical score they are given.
All-Columbian Honors, which the BP also received, are given to to publications that score in the 95th percentile or higher in specific categories detailed in the CSPA critique.
Meet the Writer
Lucy Fried, Co Editor-in-Chief Emeritus
Lucy Fried was co-editor-in-chief during the 2018-19 school year and is now a student at the Hartman Institute in Jerusalem. She will attend UC Berkeley beginning next year.