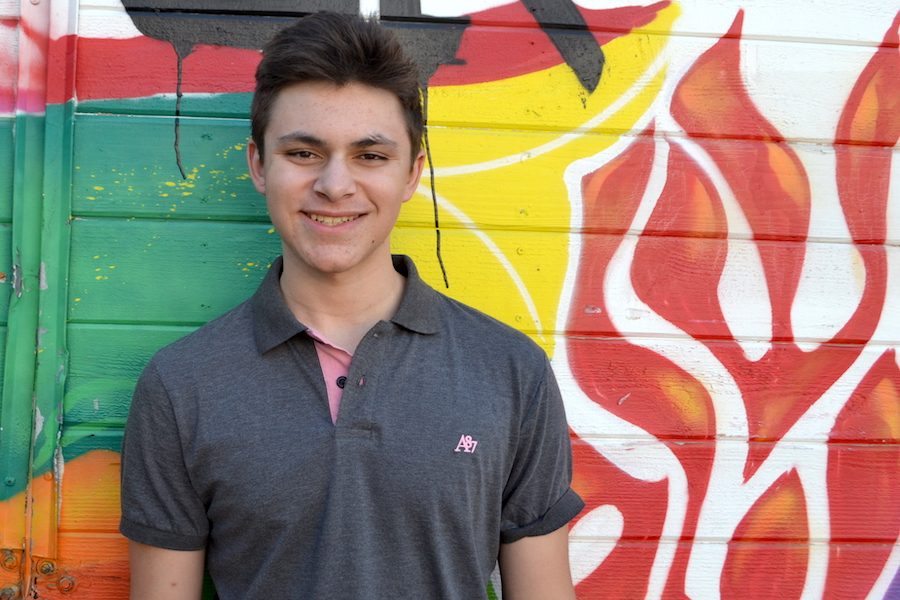 Sam Rubanowitz currently serves as Executive Producer of the Talking Point podcast, as well as Outside News Editor and Chief Video Editor of the Boiling Point. Sam joined as a staff writer at the start of 11th grade, contributing artwork also and winning awards for both writing and illustration. Last year he became BP's first traveling correspondent, flying to Arizona to follow a Los Angeles synagogue group volunteering to help migrants arriving in the U.S. from Central America. He has written extensively on immigration and other political and governmental topics.
After taking the Computer Science course offered at Shalhevet in his junior year, Sam fell in love with programming and took his passion further by interning as a programmer at California Association of Realtors® last summer.
He is a member of three committees on the Del Rey Neighborhood Council and enjoys problem-solving and thought-provoking discussions.
Sam Rubanowitz, Senior Editor
Jul 14, 2020

'Constantly aware' — Shalhevet's Fred Leach describes being black in LA

(Story)

Apr 30, 2020

The Talking Point Episode 3: Community Means Community

(Story)

Apr 08, 2020

The Talking Point Episode 2: Change

(Story)

Apr 02, 2020

Welcome to 'The Talking Point'

(Story)

Apr 02, 2020

Shalhevet to delay decision on reopening in-person school until after Pesach, Rabbi Segal says

(Story)

Mar 31, 2020

California state superintendent says it 'appears' public schools will remain closed for the rest of the school year

(Story)

Mar 16, 2020

God, fragility and coronavirus: senior Tanach class seeks religious meaning of quarantine

(Story)

Mar 13, 2020

No on-campus classes next week as school joins accelerating shutdown of L.A. due to coronavirus

(Story)

Mar 05, 2020

Campus to close Monday as trial run for coronavirus shutdown tries out online classes

(Story)

Feb 04, 2020

Poll finds less than one-third of Shalhevet students favor removing Trump from office

(Story)

Jan 31, 2020

Politics meets streetwear as presidential candidate Andrew Yang comes to Fairfax

(Story)

Jan 26, 2020

Iranian-Americans at school split on issue of border detentions of travelers

(Story)

Nov 05, 2019

TWO BOILING POINTS OF VIEW: Should we protest a 'get refuser' sitting shiva with family?

(Story)

Oct 16, 2019

Brexit fears? Israel has a separate trade deal with the UK, just in case

(Story)

Sep 15, 2019
Jun 18, 2019

Late-start school day gets a tryout

(Story)

Jun 13, 2019

The Green New Deal: Big cost, big ambitions

(Media)

May 05, 2019

Lighting up the night for homeless kids on Skid Row

(Story/Media)

Mar 06, 2019

Welcoming the stranger with hot food, scissors and applause

(Story)

Feb 04, 2019

New policy is sending asylum seekers to wait in Mexico as crime there rises

(Story/Media)

Nov 25, 2018

MacOS Mojave: A desert's beauty, and features to match

(Story)

Nov 04, 2018

No more 'fall back'? Prop 7 would promote Daylight Saving Time year-round

(Story)

Oct 30, 2018

Faiths and viewpoints come together at Westwood vigil for Pittsburgh shooting victims

(Story)

Jun 13, 2018

EDITORIAL: Gaza and the perils of polarization

(Media)

Mar 28, 2018

The chametz in your closet: Mitzvot of Pesach in an age of freedom

(Media)