Covid Tracker – November 17-18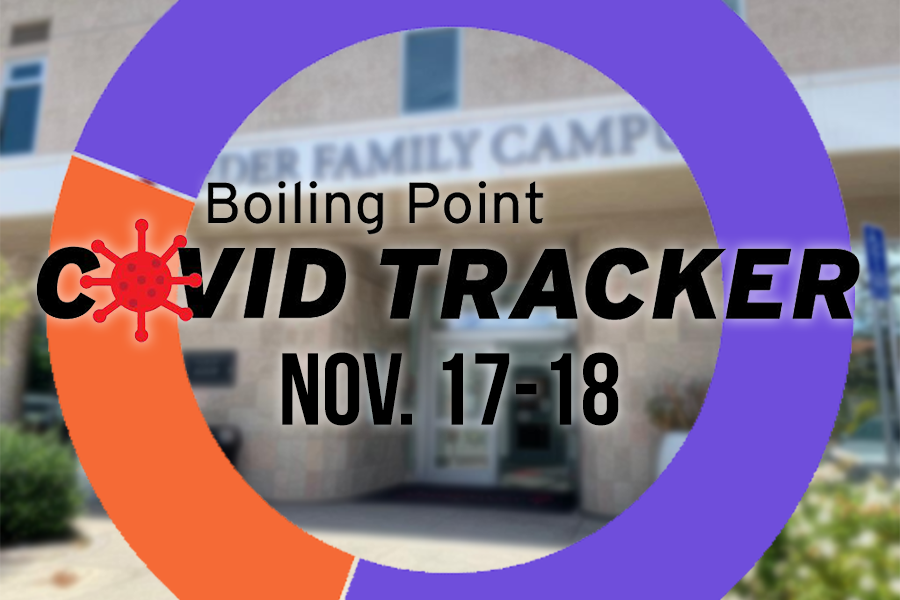 The Boiling Point is conducting a Covid-19 tracking project to watch how Covid cases are progressing not only at school but among friends, family and personal acquaintances of Shalhevet community members. The survey is not scientific, but every week when there is a Town Hall, a new one is posted afterwards and community members including students, faculty and staff have until midnight the following night to respond.
This poll was posted (and linked on Schoology and in other school chats) Nov. 17- 18. There were 134 students and staff who responded. Results are below.
In both the second and third week the poll was conducted, only two students said that they had ever contracted the coronavirus. The number of students who said they had been exposed, however, rose from 15 people in the poll that ended on October 28 to 19 people in the poll took place between Nov. 17- 18. But because the Oct. 28 poll had fewer respondents overall, the percentage remained the same at 14.2 % percent yes.
The number of students and staff who responded that someone in their household had had Covid-19 also rose, from five people to eight between the two polls. The percentage rose from 4.7% to 6% in the two polls. The number of students or staff that know someone who contracted Covid- 19 also increased between these two polls from 74 people to 100. The percentage also increased from 69.8% to 74.6%.
The number of people who responded saying they knew personally someone who had died from the illness increased from 15 to 22. The percentage rose from 14.2% to 16.4%. This compares with 40 students and staff who knew someone who had died when the boiling point tracker was initiated Oct. 13- 14. That poll had 143 respondents.
Meet the Writer
Benjamin Gamson, News Editor
Benjamin Gamson joined the Boiling Point during his freshman year as a staff writer and became Polling Director during the second semester of freshman year, in his sophomore year Benjamin currently serves as News Editor. Outside of Boiling Point, Benjamin is a member of the Shalhevet Model Congress team and is a grade representative for the Agenda Committee. While not in school, Benjamin enjoys following politics




Eli Weiss, Digital Media Editor
After joining the Boiling Point in his first semester of freshman year, Eli quickly became involved with web design. As assistant web editor in his second semester, he helped redesign the website and bring the Boiling Point to it's first SNO Distinguished Site award. Outside of web design, Eli writes and photographs for the Boiling Point and is part of the Shalhevet robotics team. In his free time, he enjoys playing guitar as well as other instruments, listening to music, and doing graphic design.


Molly Litvak, Editor-in-Chief
Molly Litvak joined the Boiling Point in her freshman year as a staff writer and quickly fell in love with journalism. She was Community editor in her junior year, and Outside News editor in sophomore year, where she won multiple national awards for her stories, especially for her report on anti-gentrification protests at Asher Caffe in Boyle Heights. Outside of writing, editing, and leading meetings for the Boiling Point, Molly is the captain of Shalhevet's Model Congress team, a senior lawyer on the Mock Trial team, and a teen board member of Friendship Circle, where she has been volunteering since seventh grade.