Dr. Noel will not return next year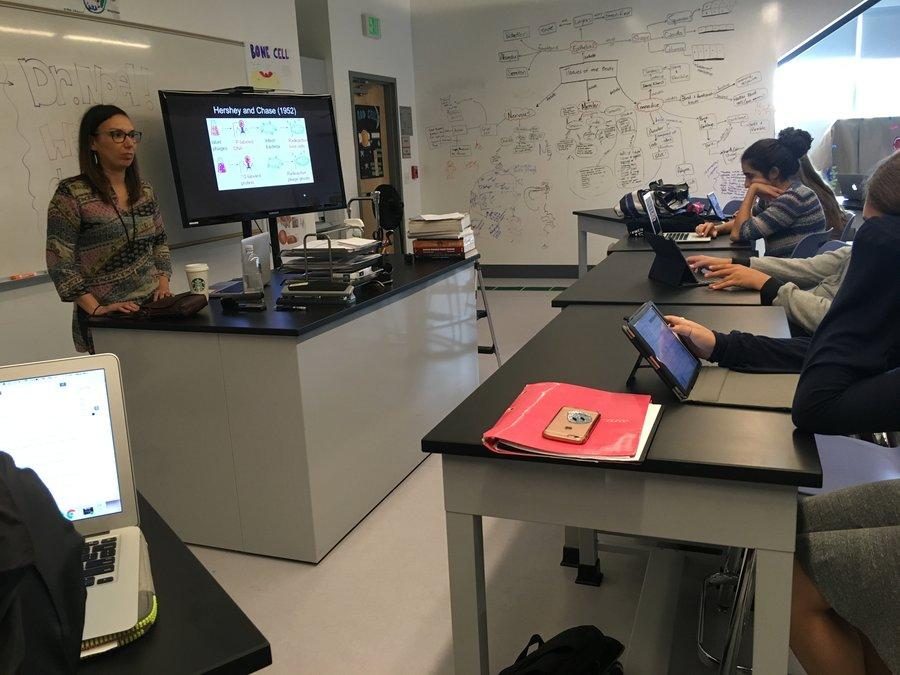 Dr. Melissa Noel, who has taught various biological sciences at Shalhevet for three years, announced to her Advisory group this morning that she would not return next year.
This year she taught Biology to freshmen, along with SAS Biology and Anatomy and Physiology to juniors.
Her departure means no current science teachers will be returning next year.  Ms. Amy Sirkis, who taught chemistry and physics, announced in April that she would be returning to Pilgrim School in Koreatown after one year at Shalhevet.
Dr. Noel declined to state her reason for leaving.  She is now one of five teachers, all but one in General Studies, who will not be returning next year.
"I'm incredibly sad, because she was one of the best science teachers I've ever had," said sophomore Jonah Sanders.
Dr. Noel is originally from Puerto Rico and did research on fetal alcohol syndrome before beginning her teaching career.
Her freshman advisees were upset to hear the news.
"At first we were confused, and then we were really sad   because she is a really good person and always helps students, and is really patient," said freshman Jordana Glouberman.
Meet the Writer
Hannah Jannol, Editor-in-Chief Emeritus
Hannah Jannol was Editor-in-Chief of the Boiling Point during the 2017-2018 school year. Since then, she has attended The New School and written for their HerCampus chapter; edited obituaries for The Trace; written poetry for Eleven and a Half literary magazine, and run Instagram and Twitter for Uptown Stories. Her favorite parts of being on Boiling Point were production night and writing long-form features stories, many of which won awards from CSPA, Quill & Scroll and the American Jewish Press Association.