Only two APs to remain next year as school expands SAS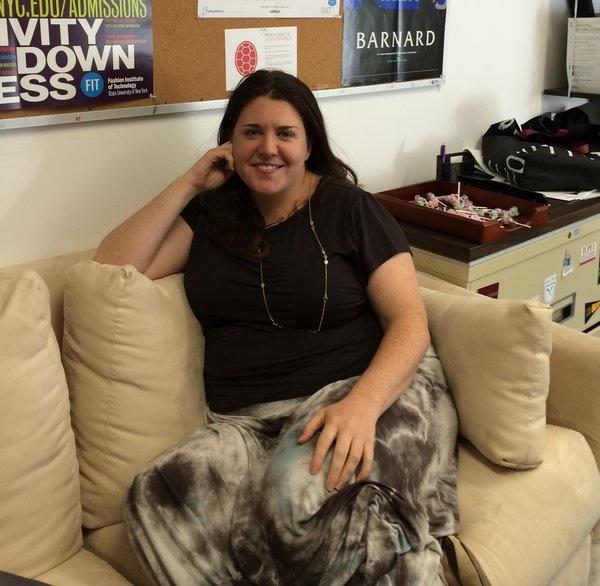 Barron's books, May exams and curriculum cramming will soon be a thing of the past, as next year there will be just three AP classes offered.
As part of a transition away from Advanced Placement courses, next year's AP classes will be limited to Calculus AB and BC and Chemistry.
Three new Shalhevet Advanced Studies (SAS) courses will be offered next year in place of what used to be AP or honors classes, and additional SAS classes will also start.
These and other changes were announced during a joint junior and senior Advisory on March 22 by Director of College Counseling Ms. Aviva Walls.  Ms. Walls said the SAS courses introduced so far, designed by Shalhevet teachers, have been accepted by colleges as AP-equivalent.
The announcement marked the end of the road for a policy that had been meant to ensure academic excellence and, when Shalhevet was new, concrete evidence that it offered a solid education.
But under former General Studies Principal Mr. Roy Danovitch, the tide started to change.
"For Shalhevet to assert independence, the best thing is to challenge competitive classes and make them as creative and sophisticated as possible," said Mr. Danovitch, interviewed by phone from New York, where he is studying education at Columbia University.
"It took a lot of persuasion because a lot of people associate the AP's with prestige," he said. "SAS is creating our own homegrown, advanced courses with the same associated rise in GPA that will create and develop better learning outcomes."
Students say that SAS courses allow for a deeper understanding of the material.
"In AP US History you cram everything and the pace is so quick, but in Eurasia you have more time to organize your thoughts and really understand the topic," said senior Sariel Elkaim, who dropped out of AP US History last year but said SAS Eurasia is now her favorite class.
The plan is to ultimately convert AP Chemistry into an SAS class as well, leaving only Calculus as AP options after next year.
"For AP Chemistry, we needed to give [Chemistry teacher] Ms. [Amy] Sirkis another year to develop the class," Ms. Walls said. "With Calculus, we will probably continue to teach the AP curriculum for the time being."
AP Psychology, which has been a very popular social science course among upperclassmen, will be replaced with SAS Psychology, a new course designed by current AP Psych teacher Ms. Tove Sunshine.
Ms. Sunshine said that the curriculum would in large part remain the same but the new course would have 6-8 more weeks of learning and would be able to go into more depth on certain topics, instead of being pressed to squeeze all of the material in before the AP exam in early May.
"The curriculum will be retained," Ms. Sunshine said in an interview, "but I will be taking out certain repetitive or not-as-significant parts to allow more hands-on activity, time to observe complex ideas, and it will be throughout the entire year.
"It will be recognizably similar to AP Psych but I think a better pace of learning and greater depth."
One newly offered course next year will be a Tefillah Elective that will meet during Hashkama twice a week on days when AGS does not, according to Ms. Walls.
The idea for that course came from a student, junior Nathan Benyowitz, who pitched the idea to Principal Reb Noam Weissman. Judaic Studies teacher Noey Jacobson offered to teach it.
"We love when students push us for more, to learn more, to grow more, to understand more," Mr. Weissman said of Nathan's request for the class.
Another new course being offered next year is SAS Jewish Literature, which will be taught by English teacher Ms. Naamit Nagel during her second year at Shalhevet.
In this course, students will study multiple eras and styles of Jewish literature, such as Yiddish literature in pre-war Europe and the Jewish invention of the superhero.  At an informational lunch session April 5, Ms. Nagel said students' interests would guide her development of the curriculum.
In the Social Science department, SAS Advanced Economics be a new course, and taught by Ms. Walls, who holds an MBA from NYU's Stern School of Business.
The course will be about micro and macro economics, history, and past economic mistakes such as the sub-prime mortgage crisis of 2008, Ms. Walls told the Boiling Point.
Additionally, Honors Physics, though the curriculum will remain the same, will now become SAS Advanced Physics. Ms. Walls said that the class as it was this year taught is rigorous enough to be an SAS course, and will be taught by Math and Physics teacher Mrs. Tamara Gidanian.
SAS Humanities, which has been taught by the outgoing History teacher Dr. Michael Yoss, and AP Statistics, whose teacher Ms. Atara Segal will be on sabbatical next year, will not be offered in 2016-17, according to the course list.
"Shalhevet is an independent school that calls itself progressive, so it has a responsibility both educationally and philosophically to express that independence in the curriculum," Danovitch said.  "I'm happy that the school continued on this path after I left."
This story won First Prize in News Writing in the 2016 Print Gold Circle awards from the Columbia Scholastic Press Association.