Skaist, O'Brien not returning for 2016-17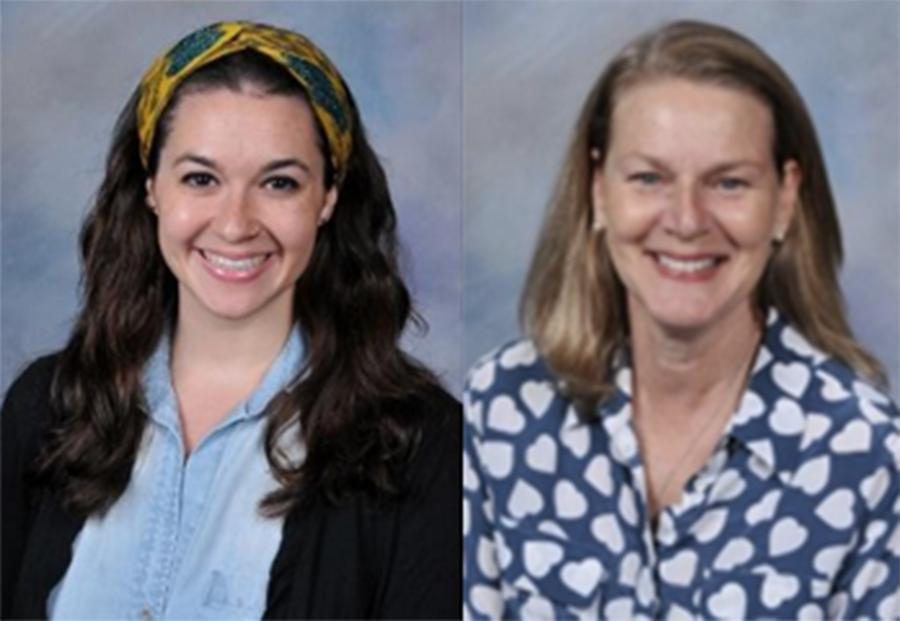 Two more teachers confirmed today that they would not be returning to Shalhevet next fall.
Judaic Studies teacher Mrs. Ruthie Skaist said it was her own idea to leave, and that she wanted to explore alternative career opportunities.
"It's a good time in my life for me to find something different and new," said Mrs. Skaist, who is currently in her fifth year at Shalhevet. "I'm not sure what that will be yet, but I'm excited for what is to come next."
First-year English teacher Ms. Devon O'Brien also confirmed that she would not be returning.
"Lo bashamaim hi"  — it's not in the heavens – Ms. O'Brien said, using Judaic knowledge she gained just this year.  She said she would say more at a later date. 
The news came just days after Dr. Michael Yoss, history teacher for 13 years, confirmed that his contract had not been renewed.
Mrs. Skaist has taught 9th– and 10th-grade Jewish History, Tanach for every grade, and a Holocaust education course she herself initiated for the seniors. She also headed and expanded the Chesed Committee, devoted to community service projects.
Ms. O'Brien has been teaching AP Literature, 9th-grade English, and 10th-grade American Literature this year.
Meet the Writer
Eric Bazak, Editor-in-Chief Emeritus
After serving as staff writer, Features Editor, and Outside News Editor over the previous three years, Eric Bazak served as Editor-in-Chief for the 2015-16 school year. He is currently a freshman at UCLA.
Eric won numerous awards for his work on the Boiling Point.

CSPA 2015 Gold Circle Certificate of Merit in News Writing (print)
CSPA 2015 AGold Circle Certificate of Merit in In-depth/Feature Story (print)
Quill & Scroll 2016 National Award in Profile Writing
Quill & Scroll 2015 National Award in News Writing
Jewish Scholastic Press Association, 2014 2nd Prize in News & Feature Writing
Maayan Waldman, Co Editor-in-Chief
Ma'ayan Waldman has interviewed, reported, and reviewed for the Boiling Point since ninth grade. She has served as staff writer, Arts Editor and Opinion Editor, Community Editor during her junior year, and is now co-Editor-in-Chief. Aside from her passion for journalism, she also enjoys debate, Mock Trial, and swimming. Outside of school, she loves spending time with her family and friends and listening to music.