A return trip to classroom for new math teacher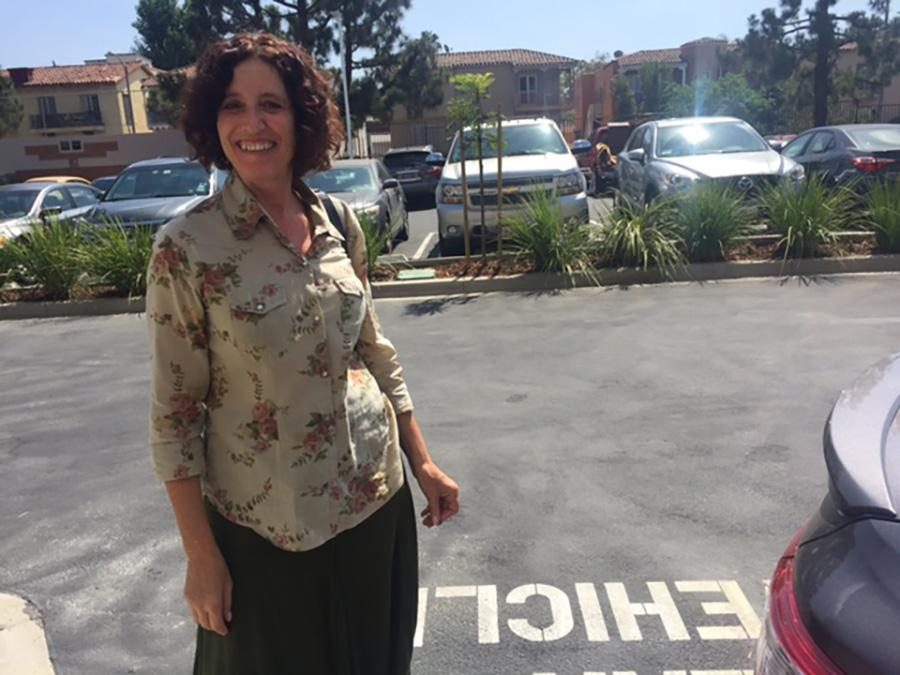 Will Kasdan, Staff Writer
September 11, 2015
A familiar face from Shalhevet's Student Support department, Ms. Ellen Greenman, has joined the math faculty and will be teaching Algebra and Pre-calculus.
An experienced teacher who has also worked in ceramics and landscape design, she hopes to make math fun for a wide range of students.
"It's never the same — you need to get used to the students and the way they learn," Ms. Greenman said.
Born in Santa Barbara, California, Ms. Greenman taught math for 18 years at Hollywood High School, where she taught all kinds of math, from pre-algebra to pre-calculus.
She then took a four-year college course at a UCLA extension for architectural landscaping, which is designing attractions for public spaces. She then worked for a downtown Los Angeles firm that built office buildings, public parks, residential buildings and even some schools. The job included planning and some legal work, in addition to design.
Eventually, Ms. Greenman moved on to a part time job as a Title 1 math teacher, where she tutored students one-on-one. TItle 1 is a federally funded program that helps students who are having trouble understanding core subjects, or have learning disabilities. She has been with Shalhevet for two-and-a-half years.
As a classroom teacher, she still plans to work hard get to know each student individually. She views herself, she said, as a "facilitator for learning."
"Teaching is a cooperative experience," says Greenman. "The teacher can't just do it by themselves. Everything must work together." ​In her free time, Greenman enjoys ceramics, and has even worked at a ceramics studio for a couple of years