Girls Basketball skips playoffs to participate in Miami Galbut Tournament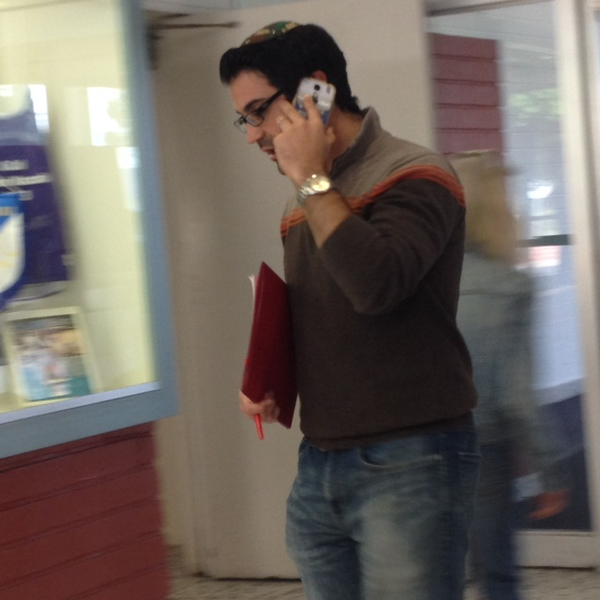 By Mati Hurwitz, Sports Editor
Instead of trying to capture the glory of winning a CIF title that the girls were just a few shots away from last winter, the Lady Firehawks will compete this week to be crowned the best Modern Orthodox girls basketball team in America.
Despite finishing second in the CIF-SS Division 6 playoffs and participating in California State Division 5 playoffs a year ago, the team will miss its postseason to participate in the 10th annual Hyman P. Galbut Tournament, hosted by the Hebrew Academy of Miami. In 2013, the Lady Firehawks took home the bronze and now seek the gold as they tip off at 4:30 PST on Feb. 18.
However, the decision to travel to South Beach was made a long time ago by the girls' coach, Ronnie "Flava" Winbush, and Athletic Director Eli Schiff, and with the knowledge that the trip might coincide with CIF playoffs.
"We made the decision back in August and September," Mr. Schiff said. "It had to be solidified by December before the girls started playing.
"The decision was made by myself and Flava and I think he had gotten some input from at least one or two of the girls."
Mr. Schiff explained that because decision about Miami had to be made so early in the year, it would have been nearly impossible to cancel the trip in February and play in CIF. It was a hard choice as they yearned for the girls to play in both tournaments.
But electing to play in the Galbut Tournament was not all about nonrefundable flights or binding commitments. It was about Shalhevet increasing its chances to win a championship at some level.
Last year in the CIF playoffs, Shalhevet was a No. 9 seed and rallied to the championship game. Most sports analysts would consider that success to be surprising purely based on seeding.
It is rare to see a team seeded below No. 4 win a CIF championship. Last year Valley Christian was No. 2 when they beat Shalhevet in the final game. Rolling Hills Prep was No. 1 when they defeated the boys' basketball team in the 2013 final.
This year, the Lady Firehawks won their league and were likely headed to be seeded similarly to in 2014.
Senior and team captain Sigal Spitzer is unsure how the team would have fared in this year's postseason.
"I don't know how far we would get in CIF, and hopefully we will do well in Miami," said Sigal. "Though we could potentially succeed this year in CIF, it's always good to try different things, and going to Miami will be a good experience for the girls on the team."
Asked if she thought an increased chance of success was part of the decision to go to Miami, Sigal said, "I think that's a factor."
Sophomore guard Liora Rabizadeh agreed with the department's decision. Though she considers the 2014 run in CIF to have been successful, Liora thinks they're poised to be crowned champions in South Beach. Asked if a Miami championship was more likely, she responded, "Yeah, for sure!"
"I think we had a better chance [in CIF] last year," Liora continued.
Mr. Schiff said the girls might have been stronger a year ago because three senior starters graduated.
"Just because you do well one year doesn't necessarily mean you're going to do well another year," Mr. Schiff said in an interview.
He went on express confidence that this year's team will perform in Galbut.
There was some disagreement on the team, however.
"Honestly, it's pretty disappointing," said sophomore Gaby Benelyahu. "But at the same time Miami kind of makes up for it because we are going to have an equal amount of fun… I'm also really excited to meet a lot of the other teams."
This tournament has perks of its own. Although it does not involve some of the best teams from Southern California, there are opportunities for the girls to bond, travel, and be exposed to other Jewish basketball teams and schools.
"I think it's an awesome experience to meet girls from other high schools…and being part of the larger Modern Orthodox world," said Sigal.
The Miami trip also makes up for disappointment a year ago. Last year's boys' team did not go to Sarachek and were supposed to team up with the girls and travel to New York and play a series of games against other Jewish schools such as Frisch, TABC, and MTA.
However, the initial February trip was canceled due to a snow storm. The boys went in early March but the girls didn't attend as they prepared for the CIF championship.
This year's Galbut Tournament trip is a silver lining for those that missed out on New York because of the weather.
"Miami is making up for that," Liora said.
Mr. Schiff proposed that if the boys were conflicted with Sarachek vs. CIF, that "I would imagine that we'd probably go to playoffs."
It would be a decision he thinks would be discussed by the administration and coaches, but if it happened, then the boys would play in another travel tournament, like the Cooper Invitational in Memphis, to compensate, he said.