Soccer fields two teams this year with new coach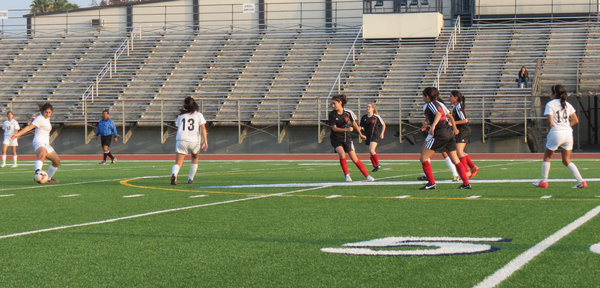 Shalhevet has both boys and girls soccer teams this year, and a new coach for the 2013-14 winter season — Lee Turnbull, a native of Scotland who has been living and coaching soccer in the U.S. for four years.
The boys team is also led by team captain Josh Einalhori, a senior who has played on the team every year of high school.
Through Jan. 10, the team has played five games, scoring one win, four losses and a tie.
Although they have gotten off to a slow start, junior Adam Rokah thinks that the coach has really done a nice job, especially since many players on the team have never played soccer before.
"Coach has introduced them to the game, promoted team chemistry, and taught the team how to play under his system in a short period of time," said Adam, who plays forward. "Even the improvement from the first to the second practice was substantial."
In its only victory so far, the boys team defeated LA Adventist in a Mulholland League game Dec. 11 at Rancho Park.  Josh Einalhori, midfielder, and sophomore forward Tom Amzalag each scored goals to put Shalhevet ahead 2-0.  LA Adventist scored a goal in the final minutes to bring it to 2-1, but Shalhevet was still able to come out with the victory.
Coach Turnbull also coaches the girls, who were not able to field a team last year because of a lack of interest.  Although they have not started to play games yet, sophomore Dorelle Nahamany has enjoyed the opportunity to practice.
"Having the team this year allows all of us to improve at soccer, and have fun." said Dorelle.
Meet the Writer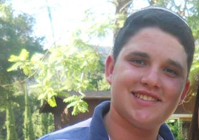 Jonah Gill, Outside News Editor
Sophomore Jonah Gill has been working on the Boiling Point since 9th grade, starting out writing sports stories and becoming Sports Editor in fall of this year.  He now has transitioned into the role of Outside News Editor to work on a different part of the paper.  During his free time, Jonah enjoys playing baseball and flag football for the Firehawks and debating for the Model Congress team.