Inflation Reduction Act a boost for electric car owners
Other provisions will reduce some drug costs and improve tax enforcement
Senior Maalon Bohbot is delighted with at least part of  the Inflation Reduction Act (IRA), signed into law by President Joe Biden on Aug. 18. Among its provisions is a $369 billion to incentivize the transition to electric vehicles and construction of significantly more electric vehicle charging stations.
"I love that," Maalon, who drives a Tesla, said of the incentives. "Because most of the time I'm always driving, and we obviously can't use gas stations so it will make everything much easier."
Congress passed the legislation with a narrowly won vote 51-50 in the Senate, and 220-207 in the House of Representatives. Only Democrats voted for the bill, with no Republican support.
The new law, which got around the U.S. Senate's requirement for a two-thirds majority to pass legislation by being mostly about spending and budgets, intends to reduce prescription drug and healthcare costs, invest broadly in US clean energy, and collect more taxes for the government by improving tax collection and raising corporate taxes.
According to the fact sheet on whitehouse.gov, the bill has three main areas of focus. The first area is investing in U.S.-produced clean energy. In addition to encouraging more charging stations, it increases tax credits for buildings, homes and electric vehicles that are energy efficient, clean energy equipment and infrastructure manufactured in the United States.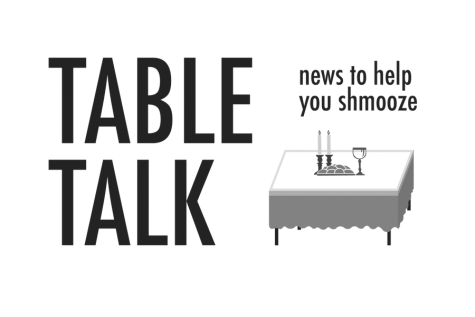 In addition, tax credits will be given to producers of clean energy itself. Finally, workers who were previously employed in carbon-based energy jobs such as coal will get additional benefits and tax incentives to work in clean-energy jobs. 
The second area is lowering healthcare costs. Medicare will now be allowed to negotiate better drug pricing, a long-term priority of many Democrats, although not until 2026. To further reduce the costs of prescription drugs, the bill will phase in a cap for out-of-pocket prescription drug costs, and cap the cost of a month's supply of insulin at $35 beginning next year. Affordable Care Act (Obamacare) subsidies, which were slated to expire in 2022, will be extended to 2025. 
To pay for the bill, the Act raises more tax revenues. The legislation appropriates $80 billion to hire more employees for the Internal Revenue Service (IRS) and update IRS systems that check whether people pay taxes or not. The government estimates that this $80 billion will bring in additional revenue of $201 billion, netting the government $121 billion.
Corporate taxes will also be raised, in two ways. A minimum corporate tax rate of 15% will be instituted on large corporations with $1 billion or more of income, and if companies buy back their own stock they will have to pay a 1% tax on the value of the buyback.
"
I feel like the fact that we have the stations here…support(s) teachers that have those vehicles…making it a little bit easier to have that commute.
— Mr. Weslow, Principal of General Studies
This legislation will affect both students and teachers at Shalhevet, especially the clean energy aspects of the bill. A number of students and teachers at Shalhevet own electric cars, and the school has three charging stations in the on-campus parking lot.
Principal Mr. Daniel Weslow, added that he supports the bill's overall emphasis on clean energy, as well as the specific charging station incentives, because of how Shalhevet's electric car charging stations have helped their staff and their overall community.  
"I feel strongly that's a great idea," said Mr. Weslow. "Gas prices are crazy, natural resources, saving energy, all that good stuff…I feel like the fact that we have the stations here…support(s) teachers that have those vehicles…making it a little bit easier to have that commute."
President Biden and most Democrats believe that this overall legislation will eventually reduce the federal budget deficit, which in turn should reduce inflation overall — hence the name, Inflation Reduction Act. But the majority of Republicans think the additional taxes and spending in the bill will increase inflation. 
In an NPR/PBS NewsHour/Marist poll published September 8, inflation is the number one issue on the minds of voters in the upcoming November midterm elections. Accordingly, voters can expect to hear much more from both Democrats and Republicans about the IRA in the coming weeks.