George Floyd protests, both peaceful and violent, reach Shalhevet neighborhoods
Students join peaceful actions around Los Angeles; looting and graffiti hit stores and shuls on Melrose, Pico and Beverly Blvd.
In a weeklong outburst of frustration, protest and fear that reached into the heart of Shalhevet neighborhoods, Americans reacted to the killing of George Floyd in Minneapolis by taking to the streets — some to peacefully protest police brutality and others to violently loot, graffiti and damage stores and other buildings in commercial districts.
In Los Angeles as elsewhere, protests were mainly peaceful during the day, but turned violent at night. On the second day of Shavuot, Saturday, May 30, there was a peaceful protest at Pan Pacfic Park that began at noon. According to senior Maia Lefferman, protesters chanted, marched and spoke of their experiences with police brutality.
Hours after Maia had left, the protest turned violent when demonstrators set the LAPD kiosk on fire at the Grove shopping mall, just east of the Grove on Beverly Boulevard.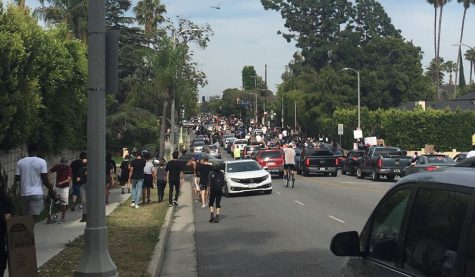 Later, television networks showed demonstrators heading north and west, into the heavily Jewish Fairfax-Beverly area and the iconic Melrose Avenue shopping district nearby, where they broke into businesses and looted them, set fire to the Tony K shoe store, and spread graffiti everywhere.
Meanwhile, at 3:30 p.m. Los Angeles Mayor Eric Garcetti instituted a city-wide curfew.
"If you love the city, go home," Mayor Garcetti said in a message broadcast from City Hall.
There were curfews set every night until today — beginning at 8 p.m. on Saturday, and 6 p.m. on Sunday, Monday, and Tuesday. As protests wound down and became mostly calm Wednesday, the curfew was moved later, to 9 p.m.
Both city and county curfews were ended as of tonight, Thursday.
George Floyd, a 46-year-old African-American man, was killed by Minneapolis police May 25 after a deli employee accused him of buying cigarettes with a counterfeit $20 bill.
One of the officers, Derek Chauvin, pinned him down with his knee on Mr. Floyd's neck and held it there for almost nine minutes, by which time Mr. Floyd was dead. Graphic bystander video of the attack went viral over the next few days, and Mr. Chauvin was immediately fired but at first not arrested or charged with a crime.
That began a stream of protests led by Black Lives Matter activists, first in Minneapolis but growing quickly into demonstrations nationwide against police brutality aimed toward African-Americans.
On Saturday night, May 30, the protests affected Jewish-owned stores on La Brea, synagogues, and other stores in the Pico area.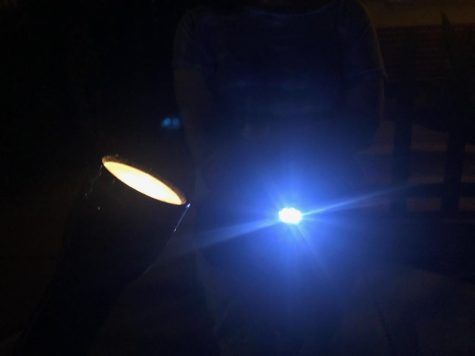 In the Fairfax-La Brea area closest to Shalhevet, Congregation Beth Israel on Beverly Boulevard was vandalized sometime Saturday evening with "Free Palestine" and "F[explitive] Israel" spray-painted on the outside walls. Congregation Kehilas Yaakov (also known as Rabbi Bess's shul) and Congregation Tiferes Tzvi were vandalized with "ACAB" (All cops are ba—–ds), and "F[explitive] cops."
"The reason why they're protesting is very important, I just think the way it all went down was taken a bit out of hand," said sophomore Carin Arbib, whose family attends Congregation Beth Israel. "I don't think all of the looting and violence that happened was an excuse."
Ariel Glatt Kosher Market on La Brea was broken into and looted that night as well. The store's owner, Yehuda Abramchayev, said the looters mostly took alcohol, but also the cash register and computer for ringing up sales.
Syd's Pharmacy on Beverly Blvd was also damaged. According to one media report, looters broke the store's windows and stole street drugs including painkillers.
Peaceful protests continued during the day on Sunday and Monday, while after nightfall violent rioters spilled into Van Nuys, Hollywood and Fairfax areas, defying curfew and looting. A detailed report at wehoville.com showed protesters, mostly white and nearly all wearing face masks, holding hand-made signs and demonstrating peacefully on La Cienega, Fairfax, Melrose and Beverly at various times in daylight. It also shows an LAPD police car burning some time after dark.
The protests reached the eastern edges of Beverlywood, where looters hit a shopping mall at Airdrome and La Cienega and broke into Autozone near La Cienega and Pico.
Rioters also attacked the Walgreens on the corner of Pico and Robertson — the geographical center of the Pico-Robertson neighborhood, where a large portion of Shalhevet students live. Students have staged fundraisers in the parking lot and can be seen shopping for everything from school supplies and snacks to makeup and passport photos.
The store is now boarded up and closed, apparently temporarily.
"Thanks for calling Walgreens," says a recording that answers at the store's phone number. "This store is temporarily closed. To find the nearest open location please use our website walgreens.com or our mobile app thanks for your patience."
Mayor Garcetti eventually called the National Guard to help, tweeting on Saturday, "The California National Guard is being deployed to Los Angeles overnight to support our local response to maintain peace and safety on the streets of our city."
On Sunday, stores began boarding up their fronts with wood and scrubbing away graffiti.
Bais Yaakov School for Girls on Beverly Boulevard was among the buildings graffitied, and Sunday morning a group of people in kippot and long skirts could be seen scrubbing it away.
"
It's hard … to hold those feelings at the same time and to feel the pain of those who are feeling pain right now in both arenas, because of racial inequality and because of the destruction that has really taken hold recently.
— Rabbi Block, Associate Head of School
When school started at Shalhevet Monday morning, Associate Head of School Rabbi David Block led students in a school-wide Zoom session to recite tehillim (psalms) in honor of Mr. Floyd and everyone affected by his death and the protests. Around 100 people attended the Zoom.
"People are in a lot of pain throughout the country, businesses destroyed, perhaps more violence that erupted in our streets right here in LA," Rabbi Block told the group.
"It's hard … to hold those feelings at the same time and to feel the pain of those who are feeling pain right now in both arenas, because of racial inequality and because of the destruction that has really taken hold recently."
Rabbi Block led the school in three Tehillim: Perakim 121, 130 and 30.
The next day, Tuesday, Maia attended a demonstration outside the Mayor's Residence in Hancock Park, protesting the amount of the city budget that is allocated to the LAPD.
Mayor Garcetti later announced that he would cut between $100 and $150 million out of the department's $.149 billion budget for the fiscal year 2020-21, which commences on Oct. 1, and reallocate that money to create jobs in health and education in communities of color.
On Wednesday three more Minneapolis police officers who had been present when Mr. Floyd was killed were charged with aiding and abetting his murder, and former officer Chauvin's charge was raised to murder in the second degree.
That day, Maia went to her third protest, this time in downtown Los Angeles at the Hall of Justice across from City Hall. Fellow senior Avital Jacobson also attended and the crowd swelled to more than 3,000, according to media estimates.
The National Guard was there as well.
"Protestors were chanting, and I couldn't really hear what the speakers were saying, but responding to them, listening to them, at one point we took a knee," Maia said later. "They were entirely peaceful."
That night, there was a citywide demonstration at 9 p.m. Wednesday. Across Los Angeles, people went outside and silently shone flashlights into the sky for the exact amount of time that Mr. Floyd was pinned to the ground: 8 minutes and 46 seconds.
Junior Noa Silberstein participated from her home in Sherman Oaks
"For me, it was just about taking a break from the politics of all this, because unfortunately that's what it's turned in to, and actually focusing on the tragedy that happened to George Floyd," said Noa. .
"
For me, it was just about taking a break from the politics of all this, because unfortunately that's what it's turned in to, and actually focusing on the tragedy that happened to George Floyd.
— Noa Silberstein, 11th Grade
According to Noa, it didn't matter whether you were a Democrat or Republican, or even what your view on the protests was — it was just a time to come together to honor him.
"I think that everyone could agree that it was just tragic," Noa said. "So that's something the entire country could come together on regardless of political belief. It was a beautiful experience to take a break from the craziness while still being able to acknowledge that we have a problem."
At 10:40 a.m. this morning, Mayor Garcetti announced that he would be lifting the curfew in Los Angeles City as of tonight. Los Angeles County also lifted its curfew, although officials left open the possibility that cities within the county keep theirs if they wished. Culver City announced there would be no curfew there.
Leave a Comment
Meet the Writer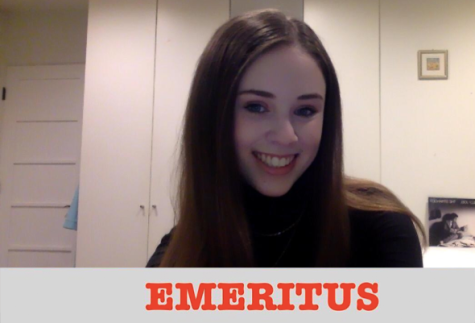 Molly Litvak, Editor-In-Chief Emeritus
Molly is studying at Midreshet Torah v'Avodah seminary in Jerusalem and will attend Columbia University in New York next year.