Check your freezer: Salmonella outbreak in Empire chicken from last spring prompts USDA advisory now
The USDA has issued a public health alert for Empire Kosher Poultry because of "possible Salmonella contamination."
The notice, issued Aug. 24, states that this contamination may have affected raw whole chicken and raw chicken parts that were sold between September 2017 and June 2018. All reported illnesses in the outbreak were from that time.
Anything purchased recently is not involved. The U.S. Department of Agriculture's Food Safety and Inspection Service (FSIS) said it and Empire were issuing an alert "out of an abundance of caution."
"FSIS is concerned that some product may be frozen and in consumers' freezers," the alert says. "Consumers who have purchased these products are urged to properly handle, prepare, and cook these raw chicken products."
A subsequent announcement, made by the Centers for Disease Control today, said that one person in New York has died in the outbreak and 16 others were sickened, most in New York and Pennsylvania.
"In interviews, ill people reported eating kosher chicken, and when asked about the specific brand eaten, several people reported Empire Kosher brand," said the CDC in an "investigation notice" issued today at 11:30 a.m.
"Proper hand washing after handling raw poultry, meat and eggs can greatly reduce the risk of bacterial cross-contamination to other foods and kitchen surfaces. It is important to prevent cross-contamination from raw poultry juices by washing countertops and sinks with hot, soapy water."
Salmonella is a bacteria that causes fever, pain, diarrhea, vomiting and dehydration and sometimes can lead to death in people very old or very young.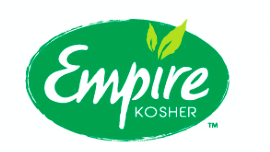 The alert was released after several cases of the illness were traced to uncooked Empire chicken in the northeastern and mid-Atlantic states.
Although the outbreak has been concentrated on the East Coast, that does not mean that the West Coast is immune. For example, meat that was frozen last spring could find its way into holiday meals next month.
But food safety officials say the precautions recommended here should be used with all poultry at all times, not just when there's an outbreak. Biology teacher Dr. Elizabeth Basheer emphasized the importance of cooking your chicken all the way through and cleaning it properly.
"Chicken naturally within the muscle has this salmonella," Dr. Basheer said, "and if it's not cooked thoroughly to the center, salmonella can still be in the very center of the meat.
"When we're handling it we don't want the salmonella to spread, so it's very important that anything that touches the chicken, the raw chicken, needs to be sterilized."
That just means washing your hands well after handling it, she said, or heating it up — in other words, cooking it all the way through.