Lack of information hurt emergency response after the LAX shooting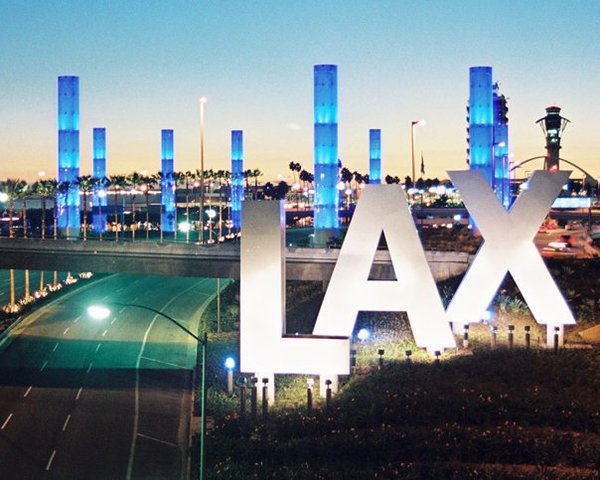 Poor communication and coordination among first responders hampered the emergency response to the Los Angeles International Airport shooting last fall, according to a report that was released March 18.
The 83-page report, based on findings from several agencies and dispatch logs, detailed the shooting and criticized the airport's disorder afterwards.
It said the Transportation Security Administration officer who first phoned in the incident hung up quickly, and airport headquarters could not determine where in the sprawling complex the incident was occurring because the call's location wasn't automatically transmitted.
Meanwhile, and for hours after the shooting, thousands of travelers –including history teacher Mrs. Tove Sunshine — received no updates. Waiting in airport lounges and in some cases wandering around outside, unsure of whether their flights might be rescheduled and depart soon.
Los Angeles Mayor Eric Garcetti criticized the lack of communication among first responders, which was also a problem on 9/11.  The report said different agencies were operating on different radio frequencies.
"I would say this is a nationwide failure so far," Mayer Garcetti said, according to the Associated Press. "For us to be 13 years almost, 12-and-a-half years after 9/11, still trying to figure out a way to talk to each other frustrates me as a policymaker… as a leader of this airport too, which is consistently a target for international terrorism and domestic terrorism."
According to media summaries, the report said first responders did not have radios that operated together and it took agencies 45 minutes to put together a command structure.
Mayor Garcetti said that since the December incident, LAX solved some of these problems, the Los Angeles Times reported. Officials have installed emergency alarms in terminals that can be pulled, updated panic alarms to transmit location information to dispatchers, and created a new alert system that can send messages directly to travelers' cellphones.
Sunshine, who was supposed to depart from LAX with her son on the day of the shooting, could not leave the airport for six hours that day despite being several buildings away from the shooting.
This was confirmed in the report, and Mrs. Sunshine, having skimmed the report in the LA Times, compared it to her personal experience that day.
"I felt it was accurate," Mrs. Sunshine said. "One of the key problems I noticed is that LAX was inadequately prepared to tell people what was going on. There was no official to give us any info, so we didn't know much of what was happening until they let us go."
She said that most taxis had fled the scene at LAX and no airport authorities arranged transportation for the thousands of people stuck in terminals close by.
"We happened to have driven and parked in an airport parking lot," Ms. Sunshine said, "but many people had to walk far to find transportation."
Mayor Garcetti stated that he had to personally tell people to go get settled for a few hours until more information was released.
"People were with no information by and large for too many hours and that was unacceptable," he said, according to the LA Times.
Investigators also discovered that the two unarmed officers patrolling the area of the shooting had gone on break during the incident without informing a dispatcher.
"I want to make sure that in any terminal, there's always somebody there," airport police union chief Marshall McClain told the press in an interview, "that a bathroom break doesn't result in somebody, even for a few minutes, being out of the action."
The report detailed over 50 airport security recommendations, including more training on airport police to apply basic medical help before paramedics arrive, more high-tech panic alarms, and training of paramedics in entering dangerous zones quickly.
"This report is an embarrassment," said Congresswoman Maxine Waters, whose district includes the airport, in a statement to the Associated Press. "The airport spends $125 million on security every year. With this level of investment, LAX should have a state-of-the-art emergency response system."
LAX officials said they plan to implement the recommendations in the report.
"TSA employees are the first line of defense when it comes to airport security particularly," said TSA administrator John S. Pistole, according to CNN. "Given this tragedy, we will obviously look at and review our policies with airport police both here at LAX and of course around the country."
There is still controversy, however, regarding whether the changes will be effective and whether additional changes to the airport are necessary.
Specifically, a debate over whether TSA officers can carry guns was reignited after the shooting, as many airport police partially blamed the numerous injuries on the lack of armed officers.
"You have literally hundreds and hundreds of armed police officers roaming every major airport in America," said former secretary of the U.S. Department of Homeland Security Tom Ridge. "I don't think arming another 40 or 50 or 60,000 people… would have prevented this from happening."
Several agencies opened an investigation to determine whether paramedics should have been allowed inside the terminal earlier to aid wounded victims.
Paul Anthony Ciancia, the man accused of killing a U.S. government TSA officer Gerardo Hernandez and injuring several people, was indicted for first-degree murder on Dec. 17, along with 10 other counts.
On Dec. 26, Ciancia pleaded not guilty to the first-degree murder charge. Prosecutors have not yet decided whether Ciancia will receive the death penalty if convicted.
Though this incident challenged LAX's status as a safe and well-run airport, Mrs. Sunshine told the Boiling Point that she believes this incident will help the airport's emergency response system improve.
"I don't see this as a real lapse of security, given that [Ciancia] began shooting shortly after he arrived at the curbside," she said. "I can't envision anything airports can do to have security at that junction."
Related story: Confusion and civility combine at LAX after shooting