MY LIFE IN A SONG: Sound of a stadium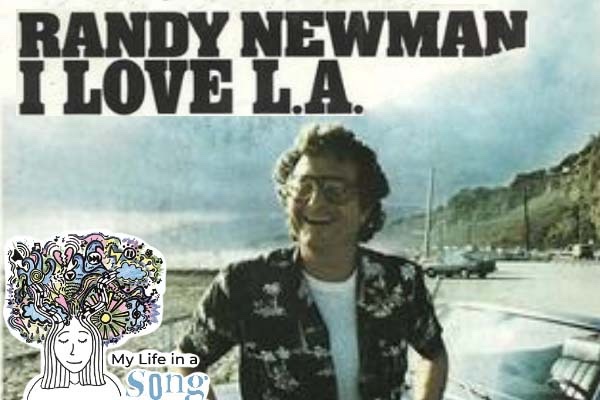 There is a certain exhilaration that accompanies my trips to Dodger Stadium, and I have felt the same excitement since I was a child. Section 4, Row J, is my home away from home, and I have experienced some of my most heightened emotions while sitting in one of those four seats. 
The best feeling of all, though, is watching the Dodgers win while sprinting out of the stadium to beat traffic, hearing "I Love LA," by Randy Newman, echo throughout the enormous parking lot. Every Dodger win, this song plays and for most of my life, it was just a symbol of victory. As much as I loved the song, it meant another Dodger success – which I was used to, considering they are one of the best teams in baseball.
However, when my and every other Dodger fan's world changed in March 2020, "I Love LA" was no longer heard in Chavez Ravine. The lights were out and everything went silent. No music, no celebrations: just emptiness. Like the stadium itself.
"
The lights were out and everything went silent. No music, no celebrations: just emptiness. Like the stadium itself.
When the Dodgers won their first World Series Championship of my lifetime a few months later, it was the best moment of my life – but also one of the worst. I sat on my couch and cried with joy, while the TV flashed lights of jumping Dodger players holding beer and trophies. I watched my "family" celebrate the most important win of my life without me, despite my incessant 17 years of support, love, and presence. I watched behind the screen, as a team I had put so much devotion into celebrated our victory, our trophy. 
I went upstairs a little while later, opened my Spotify app, and played "I Love LA" for myself in my room. I watched highlights of the game and pretended as if I was there with them. Still it felt terrible, when it should have been a moment I had waited for since I was a child. 
Many months later, a new Dodger season finally rolled in, and my dad surprised me with the news that I would finally attend my first Opening Day game. I was ecstatic to finally be back in the stadium after a year of separation. I was returning home.
I celebrated the new beginning and our World Series win and watched the Dodgers win the first game of the season, all at the same time. As I ran out of the stadium with my dad, as in old times I heard the echo of "I Love LA" ringing through the air. I immediately felt chills and a smile flew across my face. 
It wasn't just about the win anymore. I was "home" with my "family" in my sanctuary, and I had never felt happier.