For the Clipper who used to be a Raptor, only love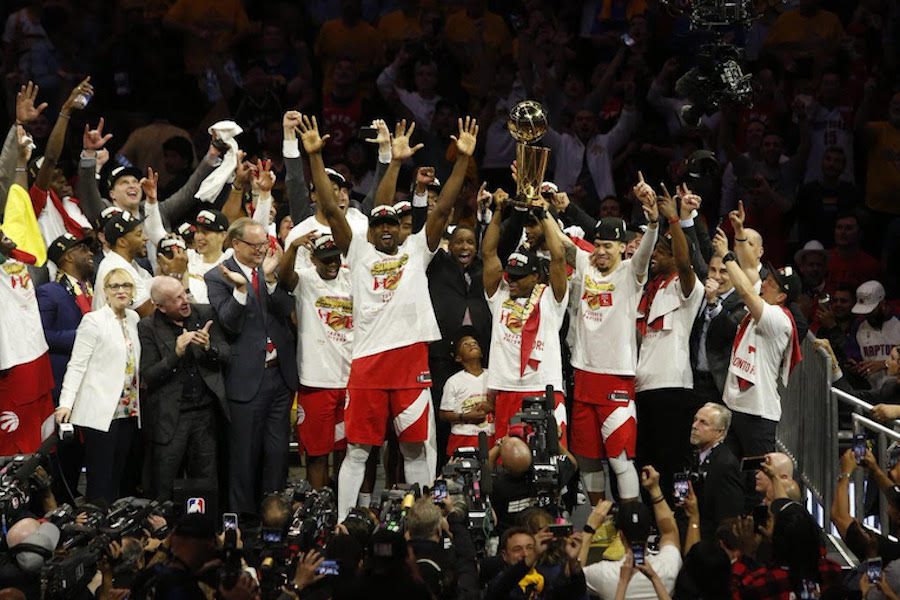 There were four seconds left on the shot clock in a tied game seven against the Philadelphia 76ers. Kawhi Leonard caught the inbounds pass and dribbled to the right sideline, double-teamed by two Sixers. He stepped back and launched an impossible shot. It bounced off the right rim, then the left, and after what seemed like a millennium, dropped into the net.
That was my dayenu moment. If you somehow don't know, I'm from Toronto and spend an unhealthy amount of time from October to June obsessing over my favorite team in the world.
For a lifelong Raptors fan who had seen our hopes and excitement dashed in similarly spectacular fashion by the likes of Allen Iverson, Paul Pierce, John Wall, and Lebron James (way too many times), it would have been enough for Kawhi's game-winning shot to be the climax of our postseason journey.
So it goes without saying that what ended up happening was greater than anything I had ever dreamed of: an improbable comeback from down 0-2 against the Milwaukee Bucks in the Eastern Conference Finals, and an impossible victory against the almighty Golden State Warriors in the NBA finals.
I was asked all summer what I thought about Kawhi leaving Toronto as a free agent to join Paul George on the LA Clippers. I'm sure they expected me to be angry about the wasted potential of a team that could have won more championships. Or maybe they thought I would have considered Kawhi a traitor, who turned his back on a country full of fans who lauded him with praise at every turn.
No. I have only love for a team that defied all expectations and brought the city of Toronto its first championship. And yes, I will be going to see Kawhi play every chance I get, and I will cheer for him as loud as I can.
Meet the Writer
Jacob Joseph Lefkowitz Brooks, Editor-in-Chief
Some people have to discover their interests; others have no choice but to follow them. Jacob Joseph Lefkowitz Brooks has been a member of the Boiling Point staff since the first semester of his freshman year. He soon found a love for journalism and became the paper's Arts & Culture editor the next semester, moving on to Features editor in his sophomore year, and Community Editor and becoming a member of the BP's Editorial Board his junior year. Jacob is now the paper's Editor-in-Chief as well as director and creator of its forthcoming new magazine. Jacob is an avid moviegoer as well as a diehard fan of the Toronto Blue Jays and Raptors.