Clothing company creates student entrepreneurship at the click of a button
It's 8 a.m. and a regular Thursday morning for most Shalhevet students, but for Ben-Tsion Oliel, Sam Navon, Josh Weindling, Sam Navon and Asher Dauer, it's time to get down to business.

They are waiting for the Supreme "drop," so that they can buy clothes, resell them, and bring home the big bucks.
Students around Shalhevet are buying Supreme and other expensive skateboarding brands — like the Japanese company Bape, Off-White, and sneaker brands like Palace, Adidas' Kanye West's Yeezys and UltraBoosts, and Nike's Jordans — and reselling them at highly inflated prices.
The biggest is Supreme, a clothing company founded in 1994, which specializes in clothing for skateboarding, hip-hop and rock cultures. It's popular because it's produced in such limited quantity that people want it even if they are not into those cultures, because they like to be the only ones who have it.
They also want to be like the celebrities like Victoria Beckham, Kanye West and John Mayer, who wear the clothing.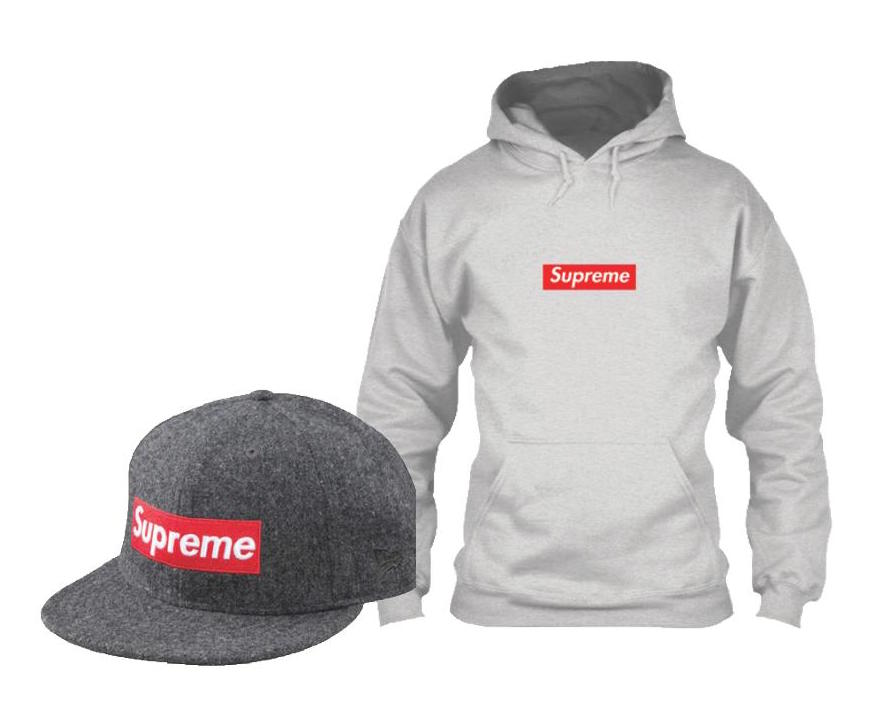 The clothing is usually just solid-color hoodies or t-shirts, but also features graphics with Supreme's logo in different languages, pictures of celebrities like Michael Jackson and Kermit the Frog, or explicit political jokes. The clothing looks like regular sports-oriented clothing but has the Supreme logo instead of the team name.
The fabrics are mostly soft, though some are shiny and some have small, unconventional geometric patterns.
The brand is also known for its high retail value and even higher resale value. And this is where Shalhevet students come in.
Supreme releases a severely-limited supply of new clothing  — an extensive internet search could not determine how many of each — every Thursday morning, and people around the globe wait for the "drop" of new clothing online, buy the clothing online and then resell the items once they receive them to their friends or even to random people for highly inflated prices — because people really want the clothing.
"It's a normal clothing company, but they only release a limited supply of everything, so there's more demand," said junior Sam Navon.
According to Sam, "hype," or excitement, around specific items is what gets the higher resale value.
A hoodie will be between $180 and $200 retail, and if it's a "hype" hoodie — one that attracts particular interest — the resale value can be "upwards of $1,000," he said.
"The more rare it is, the more hype there is around it," said Sam. "These prices that Supreme puts out in stores are good prices compared to what they resell for. But if Supreme wanted to make everything $1,000, things would still sell out because it's just the nature and how hype it is.
"It's all just hype, it's all just psychological," he continued. "People think it's so cool, they want to have the most, they want to have the most limited. So they get out and spend a lot of money."
Supreme's weekly drops contain hats, scarves, jackets, hoodies, underwear and t-shirts that are mostly within the Shalhevet dress code. They have different patterns like zig-zags, simple solid colors or references to pop-culture or politics, come in many colors, but all their products have the signature Supreme logo.
Shalhevet students wear the basic sweatshirts if they wear the clothing at all, but more students are into reselling than wearing the clothing themselves.
But its allure is not always how it looks.  "Hype-beasts" are those who are said to buy items just because they says Supreme and are sought after.
"When people get their hands on this kind of stuff that resales for a lot, people aren't buying it because they love the way it looks," said junior Asher Dauer. Rather, it's "because of the rarity of the item and how limited it is."
Asher sells Supreme, Yeezys, Off-White, Bape, Palace and Adidas Ultraboost, and thinks he's made about $1,000 in his first year.  
Sophomore Ben-Tsion Oliel sells Supreme, Adidas and "anything I can get my hands on that can make me money," he said.
He thinks he has sold between 15 and 20 items and has made almost $1,000 so far. Ben-Tsion said he's always been interested in business. In middle school, he would sell candy because he had a coupon at Walgreens.
These days, he focuses on the profit.
"I bought a shirt for $50 that I resold for $250, and another shirt that I will make the same amount of money on," Ben-Tsion said. "I don't usually go for things that I can make less than $100 on easily."
Sophomore Josh Weindling says that he has definitely made a profit selling Supreme, Bape and Adidas Yeezys, but doesn't know exactly how much.
At least one Shalhevet seller is in a group chat where he receives information about surprise drops and special merchandise that he's supposed to be paying  $100 a month to be in, but actually pays nothing because he has a friend who got him in for free. . He did not want to identify himself because he didn't want people to know how invested he'd become.
Students got into the business by seeing their friends wear Supreme apparel.
"It was cool clothing," said Sam. "I liked it, I liked to wear it, I liked how much money was in it and how much opportunity there was to make money if you acquire these pieces and resell them."
Ben-Tsion got into the business last year through a family friend who also sells and gave him tips.
Everyone's parents know, and they are happy with their children's businesses, as long as they don't conflict with school.
Ben-Tsion Oliel's mom, Mrs. Rebecca Oliel, is proud of her son.
"I am very proud of my son's 'business' and how responsible he is about it," Mrs. Oliel wrote in an email to the Boiling Point. "It's more like a hobby and definitely not an obsession here at home!
"We trusted him, and now can say that Ben-Tsion has never let his hobby overwhelm him: as long as he is serious and committed to his studies, it works perfectly."
Sam's parents like that he's making his own money
"They think that it's good that I'm getting into a certain type of business and that I'm making my own money," he said.
Asher's parents were nervous at first.
"Originally they thought it might get in the way of school and take up too much of my time, but I've managed to do it and not interfere with my schoolwork," said Asher.
One person who actually wears Supreme is junior Katia Surpin, who buys her Supreme apparel directly from the website instead of from people. She said she has spent somewhere between $350 and $400 so far.
"I bought a jacket and I have a shirt," Katia said. "I like simple hoodies and shirts and I was looking online, and I work at synagogue and I had money and thought that I might as well buy something I want."