Same number of wins, newfound 'sisterhood' for Volleyball team
Growth, improvement and "sisterhood" were three big wins of this year's girls volleyball season, players say.   
They also won exactly three games — the same number as last year — making their record 3-4 on the season, compared to 3-11 in 2017.
The season ended well, with a scrimmage victory over Wish Charter of Playa Del Rey on Oct.18 after about six weeks of games and practices. The team finished 3-4 on the season, compared to 3-11 last year.
But players said this year was more about creating a family and becoming better players than winning and losing.
"We're just all so close right now — we just didn't have that last year," said sophomore Shani Menna, who like everyone else on the team learned how to play every position on the court.
"Last year, we didn't have this sense of sisterhood that our new coach always encourages us to have, and like really be together all the time."  
"Our coach came into the season being like 'You guys are family… you are sisters now,'" said sophomore Hannah Benji. "Someone does something wrong, we shake it off and we go into the next play together as a family."
---
"Last year, we didn't have this sense of sisterhood that our new coach always encourages us to have, and like really be together all the time.
— Shani Menna, 10th Grade

---
The new coach, Ms. Angelica Castellanos, who previously coached at YULA, is an avid volleyball player and is well versed in the sport, according to Athletic Coordinator Coach Jeff Remer.
Unlike many other coaches, "Coach Jelly," as the girls call her, thinks that becoming better isn't necessarily achieved by playing more.  
"I'm trying to move them away from the paradigm of the more time you play the better the player you are," Coach Castellanos said in an interview. "What I'm trying to push them towards is what are your strengths, what your weaknesses."
The basics of volleyball are bump, set, and spike. A bump is when a player hits the ball up vertically by putting their hands together and using their forearms. A set is when a player spreads their hands over the ball and lifts it up in the air. A spike is when a players hit the ball to the other side of the court.
Also important is rotation, meaning the team members rotate through various positions on the court .  Players can only rotate after serves, and the coach decides where people go on the court based on who's best at what. Shani said the new coach wanted to be sure everyone improved.
"It's all focused on improving your skill level, and she's not just playing the seniors because they're the seniors," said Shani. "She's playing players that are actually like improving and working hard, and showing everything they've got on the court."
During the season, at the end of each game Coach Castellanos reflected with the girls, asking them what went well and what did not.
"I don't need everybody to be everything is something I really try to push on them," she said. "I don't need you to be a superhero, I don't need you to save the day."
In addition, players said, the Athletic Department helped the team by providing new volleyballs, new uniforms, and opening the gym for the team to practice during Sukkot break.
Senior Jennifer Javaheri, who played right side hitter and middle blocker, said the Athletic Department focused more on the volleyball team this year.
"I think we just got more attention," said Jennifer. "Jeff has just been really good about making sure that like somehow we'll get clinics throughout the year and just like progress even more than we have."
Though the girls still won fewer games than they lost, they enjoyed turning a corner toward the future.
Sign up for BP emails
---
Get the latest from The Boiling Point. Sign up for our news feed.
---
"It was actually an amazing season," said Hannah Benji. "It was kind of a growing experience for everyone on the team, we all just kind of started from scratch and threw away everything we knew before."
Leave a Comment
Meet the Writer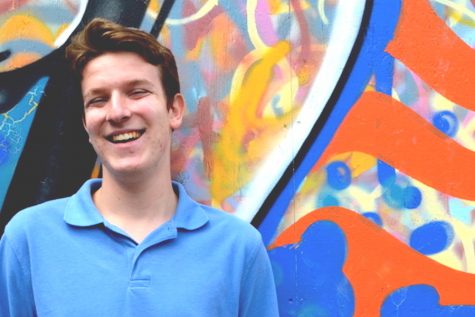 Tobey Lee, Features Editor
Tobey Lee joined Boiling Point his freshman year, writing award-winning stories about the boys basketball team and delving into the intricacies of the California Interscholastic Federation. From there, he became Sports Editor as a sophomore and he is now the editor of the Features section. Aside from BP, Tobey enjoys singing bass in the choir, hanging out with friends and spending time with his family.