Mr. Weslow now principal; Rabbi Block Assistant Principal, Judaic Studies
Shalhevet's administration still plans to operate as a team, but Mr. Daniel Weslow has become overall principal and Rabbi David Block has assumed responsibility for Judaic Studies, among various changes and additions in place this fall.
Mr. Weslow was General Studies Principal last fall, and Dr. Noam Weissman was overall principal until leaving mid-year.  Now, Mr. Weslow is principal and Rabbi Block has the title of Assistant Principal, Judaic Studies.
Rabbi Block is overseeing all Judaic, Israel education and Hebrew language classes, along with davening and the school's mashgiach ruchani, or spiritual counselor, program.
He said he hoped to keep Judaic classes at a high level and to make sure they were meaningful to all students.
"I think we're already good at that, but it's something we can improve on," Rabbi Block said. "We're just ensuring that the Torah that we learn is the highest class, and the highest classes that we run are of the highest caliber and our students are coming out saying 'I really experienced everything that I could.'"
Rabbi David Stein, who now has an office in the new basement office suite, is still in charge of the school's Lahav curriculum, which covers Talmud, Tanakh, Jewish Philosophy and Israel Education.
Mr. Weslow now uses the office that was formerly Dr. Weissman's.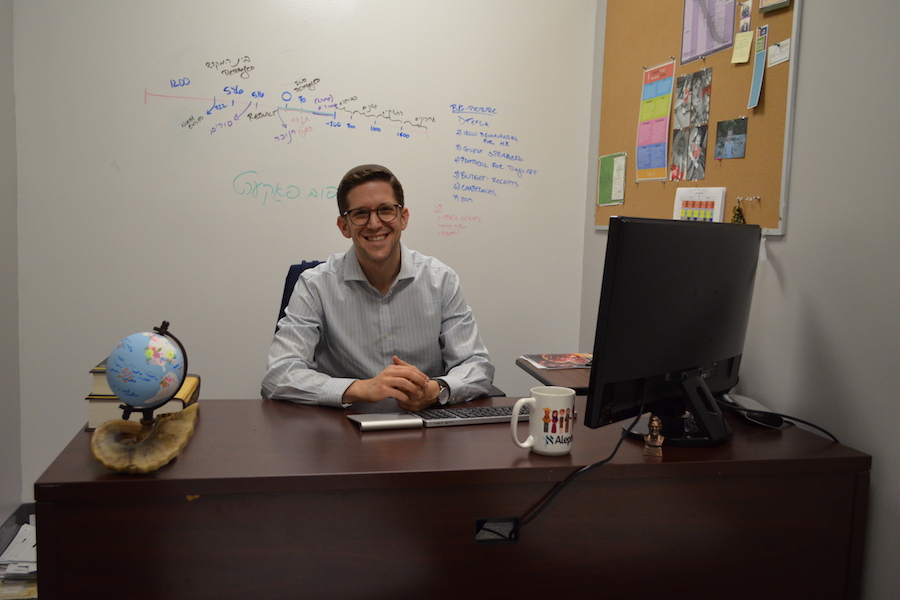 Other changes involve the school's Educational Leadership Team, which now includes Rabbi Block and Yoetzet Halacha Ms. Atara Segal as well as Mr. Weslow,  Dean of Students Rabbi Ari Schwarzberg, Director of College Counseling and Dean of Academic Affairs Ms. Aviva Walls; Hebrew Department Chair Mrs. Mickey Rabinov; Math Department Chair and Director of Curriculum and Instruction Dr. William Walton; Dean of Student Life Johnny Ravanshenas, and Director of Educational Support Dr. Ashley Evins.
This year the team is focusing on fostering Shalhevet's values, Mr. Weslow said, in addition to running the school on a day-to-day basis.
He said the team was "charged with the educational vision and implementation for the school."
The focus on school values was initiated last spring, Mr. Weslow said.
"We did some great work with our faculty during professional development meetings, and hopefully by January we'll be engaging students and parents in this conversation as well," said Mr. Weslow.
Rabbi Block is teaching three classes this year: 10th-grade Advanced Talmud, 12th-grade Tanakh and 12th-grade Advanced Jewish Philosophy.
"It's been really great," Rabbi Block said. "I enjoy working with really talented people, helping to craft and shape in anyway I can the division that we have here and the experience our students have here."
As Principal, Mr. Weslow is now teaching one class instead of two classes and an advisory. One less class gives him time to fulfill his other role as principal.
He's not too concerned about the change in title.
"I'm fine with titles but I just don't care," Mr. Weslow said. "When I finish my doctorate, I don't want to be called Doctor."
But he's excited about the changes so far and doesn't mind the extra responsibility. And with all of this plus his hour to hour-and-a-half long commute depending on the day, he still tries to make time for his family and watch Suits, John Oliver and college football.
"I try my best to have some form of work-life balance," said Mr. Weslow. "I love where I live — my wife has a 10 minute commute, my oldest son walks to school, my two younger ones have a 15-minute drive to their school. I love being here; it's worth the sacrifice of being in the car for two and a half hours a day."
Leave a Comment
Meet the Writer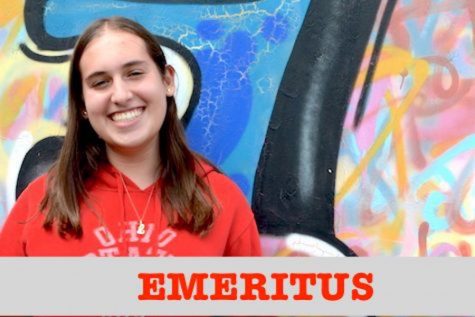 Clara Sandler, Co Editor-in-Chief Emeritus
Clara Sandler was co-editor-in-chief during the 2018-19 school year and then studied  at the Midreshet Lindenbaum seminary in Jerusalem.  She is now a junior at the University of Chicago.