Golf team struggles but Wiesel makes CIF contest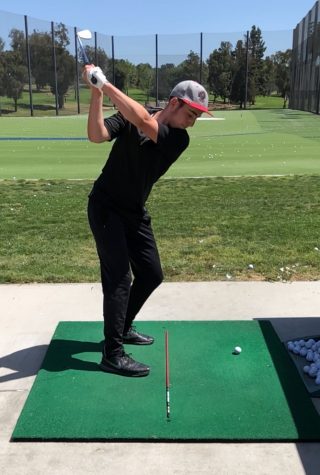 The golf team recently finished its season, losing its last match to Vistamar of El Segundo. If it had won the game, it would have forced a league championship game, but since Vistamar was just above Shalhevet in league rankings, the Vikings made CIF and the Firehawks ended their season.
Most high school sports field from five to 11 players on the court or field at a time. But in golf, there are only four scoring players. The four main players on this year's Firehawk team were juniors Adam Ritz, Michael Soussana and Aaron Wiesel and sophomore Gilad Spitzer. There were also five alternates, including three seniors, one junior and one freshman.
However, in addition to contributing to their respective teams, each of the four scoring players earns an individual score, which counts in a separate individual competition, player-vs.-player. That means that even if a player has a score that doesn't count for a team's score, how they did over nine holes goes on a personal scorecard, and the player can make the CIF playoffs representing the team.
Firehawks junior Aaron Wiesel made the CIF competition that way, based on his personal score, scoring in the top four or five of all players in the Mulholland League. Aaron said he expects to play 18 holes in the individual playoff match, which is scheduled for May 7 in Ojai. For the rest of the team, the 2018 season was a disappointment.
"This golf season was a bit of a rough season," said Adam. "Two of the four scoring players this season weren't so on their game, me being one of them… We lacked a lot of practice time… overall, it wasn't great."
However, he said there had been individual improvement from Gilad Spitzer and good play from Aaron Wiesel, whose best match was an even par.
"We didn't play up to our potential," said Aaron. "We were doing better in a practice rounds, but towards the end we started doing a little better, so I'm optimistic about next year."
In high school golf, players play half of what the professionals usually play nine holes, compared to 18 for the pros. Adam Ritz said that was because of how long it takes to play golf. An even par for nine holes is about 35 shots, he said.
He also said that there is a range of scores among players. Shalhevet's best score was Aaron Wiesel's even par, but Gilad said there was a match when a golfer from Westmark School in Encino shot four under. (In golf, the lower the score, the better. Players try to get the ball into the hole in as few shots as possible, so they strive for a lower number of shot attempts.)
But most of the players aren't at that level.
"There are also really a lot of kids who are shooting max score," said Adam. "We have a 'max double bogey' rule every hole, which is I believe about 54 where we normally play, which is at Rancho Park."
Though Adam thought he had had an off season, he is confident about next year.
"We didn't show up when we needed to, but mark my word, next year we are going to take CIF," Adam said.
But the end of the season was bitter. Not only did they lose, but they lost to their biggest competitor, Vistamar. The past two years, the Firehawks lost by one stroke to the Vikings, but this year, they lost by much more.
Aaron said he didn't know how much they lost by.
"I don't have [the] exact score, but it was a huge loss," he said.
But there were some good moments, too, especially from Aaron Wiesel. One week, he put up the best individual score of golfing the Mulholland League had ever seen, shooting 35 shots in 9 holes. On top of that, he is going to CIF for the second straight year.
Leave a Comment
Meet the Writer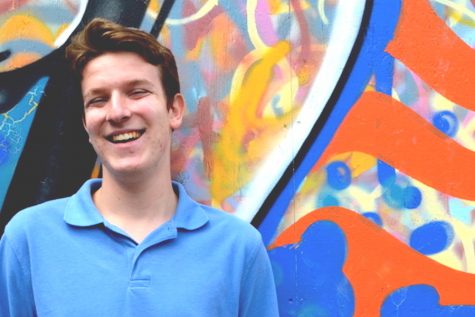 Tobey Lee, Features Editor
Tobey Lee joined Boiling Point his freshman year, writing award-winning stories about the boys basketball team and delving into the intricacies of the California Interscholastic Federation. From there, he became Sports Editor as a sophomore and he is now the editor of the Features section. Aside from BP, Tobey enjoys singing bass in the choir, hanging out with friends and spending time with his family.