District winner of Congressional App Challenge is Shalhevet freshman
Samson Taxon's 'Study Sam' app helps kids study by watching time, suggesting breaks
Freshman Samson Taxon has won First Prize for his congressional district in the Congressional App Challenge, a competition that invites high school students to design original computer apps of any kind to share and sell if they'd like.
He won for the 33rd Congressional District of California, which stretches from Palos Verdes to Agoura Hills and encompasses parts of Los Angeles, Santa Monica and Beverly Hills, among other places.  It is represented by Congressman Ted Lieu (D-Torrance), who is a computer science graduate himself.  
More than 4,100 students competed nationwide in 229 congressional districts, according to the competition's website.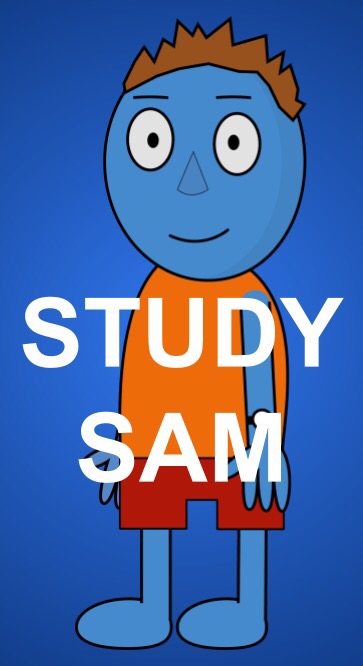 Called "StudySam," Samson's app is designed to help students of all ages study. He came up with the idea for it after realizing that he and many other students are easily distracted by their phones, and can be tempted to use them instead of studying.
"School started, and I was having trouble getting through homework," Samson told the Boiling Point. "I figured I would make an app that would make my life a little bit easier."
The app features an animated human character named Sam who greets you and explains that he is going to be your study partner, and will help make sure you do not become distracted while doing your work.
"Sam" keeps track of time and lets you know when it's a good time to take a break from studying. Once your break is done, you can resume from where you left off.  
Samson uses it himself to study history, biology, and occasionally math.
"I never thought in a million years I would win," said Samson. "When I walked in and they told me I placed first, it was really exciting."
His prize was awarded Dec. 10 in Rep. Lieu's office in the mid-Wilshire neighborhood, not too far from Shalhevet.
Samson said he was encouraged to enter the competition by his parents and Admissions Director Natalie Weiss, who knew he had previously made apps. He had been working on developing it since mid-September.  
As winner, Samson got to meet Rep. Lieu to shake hands and take pictures, and explained to him what the app was and how he made it. He also has the opportunity to  travel to Washington, D.C., to display his work in the Capitol Building, but has not decided yet whether he will go.
Samson's app will also be displayed on House.gov, the United States House of Representatives website, which gets 10 million visitors each year, according to the CAC website.
According to Ms. Rachel Decoste, Congressional App Challenge's program director, the contest was started in 2015 to encourage students to learn coding and computer science and along with math, science and engineering.
Contestants compete against other students in their districts, and are judged by members of Congress.
Ms. Decoste didn't know whether any of the apps had gone on to commercial success.
"We don't collect data on how apps are used post-contest," Ms. Decoste said in an email to the Boiling Point. "The goal of the Congressional App Challenge is to encourage youth to learn this skill which will prepare them for the jobs of tomorrow."
Samson entered his app in the competition on Nov. 1 and then forgot about it.   He was eventually contacted by contest officials and invited to something they called a  "hackathon," an invitation which he declined because it wasn't clear what it was and he had a conflict.  
But officials called him again and clarified that the event was where they'd be announcing the awards, and they insisted he come. Samson was still surprised.
"When I showed up I was expecting an Honorable Mention," Samson said.
Ms. Decoste said this year was the most competitive the competition that the Congressional App Challenge has been since it started in 2015. CAC  officials hope that the contest will encourage the process of making apps and  inspire young people to take these interests and skills into their futures.
"The Congressional App Challenge is a vehicle for encouraging America's youth to learn to code, all the while connecting them with their member of Congress," says Ms. Decoste.
Samson said the only way to get the app as of now is to have a beta version loaded on to your phone. But those eager to try the app will not have to wait much longer.
Samson is currently in the process of getting some remaining coding issues resolved so he can get StudySam into the App Store, and said he is almost done.
Leave a Comment
Meet the Writer
Kate Orlanski, Features Editor
Kate Orlanski joined the Boiling Point as a staff writer during her freshman year and now serves as Features editor during her junior year. Outside of journalism, she is co-chair of the Young Americans for Freedom club, a member of the Model Congress team and secretary of the Agenda Committee.