New coach brings schemes, positions and long hours to volleyball team
New girls volleyball coach Mrs. Marla Weiss has changed pretty much everything about Shalhevet's volleyball team.  
She has increased practice from once or twice a week to two hours every weekday, according to team co-captain Emily Schoen. She has also created a playbook of "schemes" — strategies the team practices and can use in various situations during games.
And she has established specific roles and positions for the players to focus on regardless of where they are in the rotation on the court — an approach she called "position playing."
"Rather than the girls playing every position as they rotate around the court, they are focusing on a single position," Coach Weiss said in an interview. "So there are athletes that are just middle hitters, there are athletes that are just outside hitters and defensive players, there are athletes that are only setters so they are learning to specialize."
So far, the team has played 15 games and has won three of them.   When the season ended Oct. 23, their record was 3-12, compared to last years record of 5-5.
"As much as they are improving, every aspect of the game could still use more improvement," the coach said. "We're still learning a lot about offensive and defensive schemes. They're still learning about technique, because they can all improve on technique in some way."
"As great as it's been there is always room for improvement."
Ms. Weiss joined Shalhevet's staff this year after coaching for 25 years at Beverly Hills High School,  She said she would like to improve the team both offensively and defensively.
Athletic Director Ryan Coleman said that was why he chose her.
"This coach wanted to make the program better and really cares about the kids and their fundamentals," Coach Coleman said in an interview. "So the program has definitely taken a step in the right direction and has definitely been spending a lot more time on the court."
Coach Weiss, who is the sister of Admissions Director Ms. Natalie Weiss, replaced former coach Mike Sweet, who Coach Coleman said was let go after last year's season because he is also an actor and had too many time conflicts.
In past years, Coach Weiss said, the Firehawks "weren't really position volleyball players, they didn't have separate defensive schemes or serve-receive schemes. It was just like a recreational type of situation, and I'm hoping I introduced a different level of competitive volleyball to the school and to the group."  
Firehawk co-captain senior Naomi Bijou said the new approach beneficial.
"We look more professional," said Naomi. "Last year we looked kind of like a joke. This year we are learning how to block, we are learning how to do more advanced things than what our coach did last year, because he thought we weren't good enough to do any of that."
Maya Tochner agreed.
"We're a lot more disciplined when we play, we know what we are doing now, and she helped us get better at playing as a team," said Maya.
On Oct. 17, the girls played Ambassador High School in the Shalhevet gym — without the juniors, who were in Houston on their chesed trip. But even without them, before the game sophomore Maya Tochner said this would be different than in years past.
"We have set plays," Maya said. "We know exactly what to do in all the situations."
Still, the Firehawks lost three sets to zero. After the game, Coach Weiss talked about the girls struggles.
"The team is still learning fundamentals, positioning and how to put it all together," she said.
Ambassador's coach, Mr. Paul Viggiano, seemed familiar with Ms. Weiss's approach.
"I think they can improve on where they are on the court and everybody taking the position that is supposed to be their position," said Coach Viggiano after the game.
Coach Weiss said the Firehawks' whole approach to volleyball had changed, and it would take time for the girls to adapt.
"I think that the demands are very different, the expectations are very different, they are learning a tremendous amount so there is quite a bit of a learning curve going on and I think the kids have responded really well," said Coach Weiss.
Maya said she'd already noticed the difference.
"Last year we didn't really know what we were doing, we didn't know how to work together, we didn't know how to follow through with plays that we'd go over at practice," said Maya. "But this year we are applying everything we learn at practice to our games and it's really helped us," she said.
Team co-captain Naomi Bijou enjoys the practices even though they are time-consuming.
"We have practice every day for two hours and if not, then we have a game," Naomi said. "It does take up a lot of time, but if you're dedicated and you love playing then it's not really an issue. It's only been annoying when I've had a lot of work, but besides that it's really fun."
Leave a Comment
Meet the Writer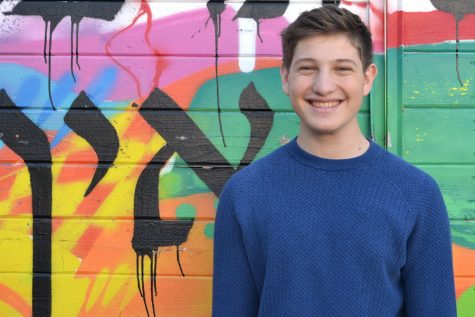 Nicholas Fields, Managing Editor
Nicholas Fields has been a member of the Boiling Point since freshman year. Starting off with a story about freshman orientation, he quickly fell in love with journalism. After serving as a staff writer for over a year, Nicholas became the Arts and Culture editor in his second semester as a sophomore and served as Torah editor as a junior. He is currently the Managing Editor of the Boiling Point, helping both the web and print teams. Outside of Boiling Point, Nicholas is a co-founder of the Astronomy Club, and a member of the Etta youth board and Shalhevet Model Congress team.