Soccer team defeats YULA for the first time in nearly a decade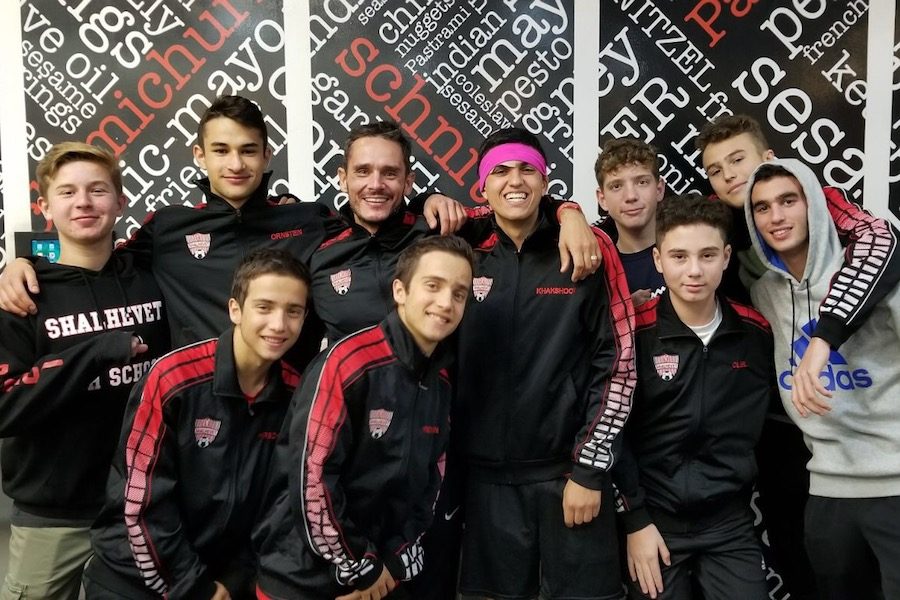 Short and sweet, Shalhevet's soccer season lasted from the first game on Nov. 21 to Feb. 9, and ended in five losses, one tie, and six wins – including beating YULA, something that hasn't happened in 7 years, according to Coach Ryan Coleman.
"We had prepared for that game for so long," said junior Amir Maman. " It was on our minds from the beginning of the season and when we did it, it felt surreal."
Other players from the team said the YULA victory was their biggest accomplishment.
"It was great," said senior Sam Hirschhorn. " It was a culmination of all our hard work."
According to Shalhevet students, end results from past years have been very close. "We were super close the past two years," said Sam. "To finally break through felt incredible."
Meet the Writer
Molly Litvak, Community Editor
Molly Litvak joined the Boiling Point in her freshman year as a staff writer and quickly fell in love with journalism. She was editor of Outside News in her sophomore year and won national multiple awards for her stories, especially for her report on anti-gentrification protests at Asher Caffe in Boyle Heights. Outside of writing and editing for the Boiling Point, Molly is a member of Shalhevet's Model Congress and Mock Trial teams, and serves on the teen board of Friendship Circle, where she has been volunteering since middle school.