Farewell letter from Mr. Buckley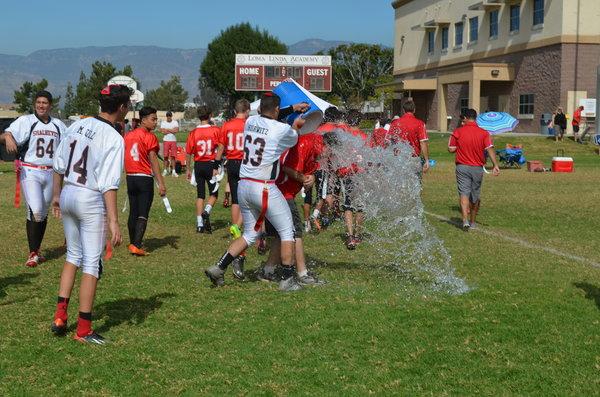 The following e-mail from former teacher and coach Mr. Christopher Buckley was sent out by Rabbi Ari Segal this evening at 4:29 p.m.
As I'm sure you can imagine, it has been very painful for me to make the decision to end my relationship with Shalhevet. To say it was a close relationship is an understatement. In a little over 11 years at the school, through my intense involvement as a teacher and a leader of many co-curriculars, I have become so very close to so many students, faculty, parents, board members – virtually anyone who cares about Shalhevet.
I also want to thank the many, many of you who have reached out to me during this painful time. I am very grateful for your support.
I know that I made some remarks in anger shortly after my resignation, and I know the rumor mill can be a destructive engine. The best analogy I could possibly give for what is happening right now is that mommy and daddy are getting a divorce, even after serious attempts at marriage counseling, but we are ultimately doing what's best for the kids right now. Let this be a time for healing and reconciliation, not acrimony.
It is for this reason, from almost the first hours after I announced my decision to resign, I have done whatever I can to work with my former colleagues in the faculty, Reb Noam Weissman, and Rabbi Segal, so that the transition is as organic as possible, and I want you all to know that.
I want to thank Dr. Jerry Friedman, Dr. Sam Gomberg, Nat Reynolds, and Suzanne Halloran for taking a chance on a young inexperienced teacher back in 2003. Within a few weeks, I knew this place would be my home for a long time to come.
There are so many colleagues, parents, and students I wish to thank for truly making my tenure at Shalhevet such an incredible experience, both personally and professionally, and I will take the time in the near future to put together a more detailed "thank you" list.
Firehawks Forever! See you all at the game on Tuesday!
Love,
Mr. Buckley
Related: Buckley to coach championship football game against Crossroads 
Related VIDEO: Football Firehawks crush New Jew 35 – 0, remain undefeated 
Related: Football team, still undefeated, conquers New Roads
Related: Football team wins eighth straight, this time against YULA
Related: Boys football remains undefeated, defeats Vistamar 18 – 7