Page Three: Charm gives way to beauty, with places to learn, to sleep, to hide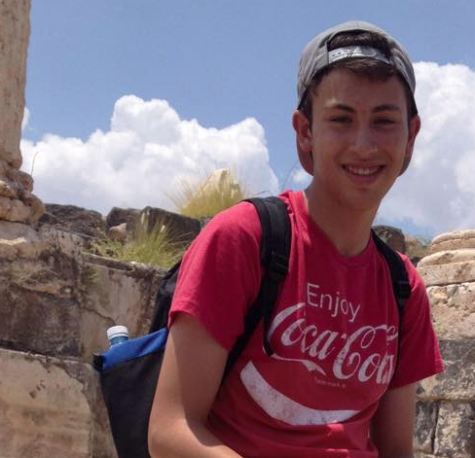 Many people ask me what I am going to miss  about Shalhevet, and I usually say, "The old building." Sure, the new one isn't cockroach infested, and yes, it doesn't look like an insane asylum, but the clean, sterile new building doesn't have the same personality as the old Shalhevet.
Still, there are many advantages to the new building. The first and most visible is how beautiful it looks on the outside. A friend from New York was talking to me about the old building a few weeks ago and asked, "Is that the place that looks like a prison?" Now, no one can disagree that the design of the building looks modern and beautiful. Inside, we finally have natural light and open space, which we didn't have before. I can now proudly say that Shalhevet is that beautiful building on Fairfax between Wilshire and San Vicente.
The copious amount of space in the new building is another benefit. In the old building, walking down the three halls that we had, I would see every one of my past and present teachers.
Now, with three levels, I only have to see the teachers I want to, and there are many hiding spots in case one is approaching who I don't want to see. Also, we now have places to hang out, study, hide and meet. That didn't exist  in the old building. There's even a place to sleep; I, along with many others, use the turf on the third floor to nap when I have a free period.
Still, some aspects of the new building lack charms the old building did have. We have a new theater at one end of the gym, but at least to me, with its rolling metal wall it looks like a black garage, rather than a cute shoebox theatre. A lack of backstage space, dressing rooms, and permanent seating are especially big challenges when putting on performances. Though it now is lying in rubble, I sorely miss the character and uniqueness of the old Wildfire Theatre Lab.
Also, Shalhevet has never had stairs before, and it presents a challenge not only to those of us with rolling backpacks. Sure, it's good for our health, and of course, most of us can do it, but when one has to trek up and down the stairs 12 times every day, one comes home very sweaty and tired.
Don't get me wrong, I believe Shalhevet has had its best year ever thanks to the new building. And though the theater is still a bit dysfunctional, I know that like the rest of the school it will host many years of memories for students to come.