OPINION: Bring the 'covenant' to Town Hall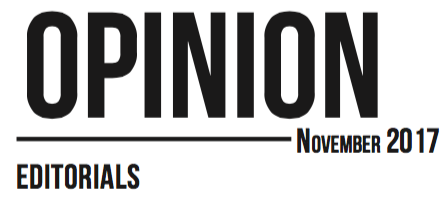 By The BP Editorial Board
November 15, 2017
The Agenda Committee's officers signed a "covenant" early this year, outlining guidelines that every officer had to abide by, such as adhering to the Student Handbook, being in dress code, being enthusiastic about school programs, and volunteering at school events. It was written by the committee's faculty advisers.
Recently, Rabbi Schwarzberg brought Agenda Chair Daniel Lorell to Fairness, saying he had violated the covenant by missing Kabbalat Shabbat while on the freshman-senior retreat. The Fairness Committee responded by laying out guidelines to enforce the covenant with a new three-strike policy: each violation of the covenant will count as a strike, and after three strikes, the school votes on whether the chair gets to keep his or her job.
We see a multitude of problems with this.
Since the covenant is an agreement between the community and its leaders, it does not make sense that the community did not have a say in what the covenant says. It should have been brought to Town Hall for a community-wide discussion and vote. It should have been amended to be more specific. And it should have also been amended to communicate the ideals of our current Just Community.
Although Rabbi Schwarzberg said there was "a need for it in the moment," the need for a democratic process involving it was stronger. If the foundation of a Just Community is democracy, and the covenant is in place to ensure that its leaders adhere to follow what the community wants, then it only makes sense that these rules are derived from our democratic process. The whole point of it is government by consent of the governed — otherwise known as buy-in.
If no one besides Rabbi Schwarzberg and Aviva Walls minds if Daniel Lorell does not attend Open House, should Daniel give up three hours of his time to to please those two people? If attendance and participation are strong ideals for the Just Community, then perhaps the Agenda Chair candidates need to prove that they have a history of participation in school events. Either way, the Shalhevet student body and staff should have a say.
And if the punishment can be as severe as impeachment, it is also important that the expectations in this covenant are crystal clear. Why would Fairness have to determine whether our leaders violate these clauses? It is also important that there is some leniency; although Shalhevet holds students to a high standard, it is important that these expectations are doable. It's easy to imagine that such a covenant could be extremely valuable for our Just Community. But the community has to have a say, and the way to do that is through Town hall.
This article won a 2018 National Award for Editorial Writing in the Quill & Scroll International Writing, Photo and Multimedia Contest.