Jewish teens in Mexico respond to drug violence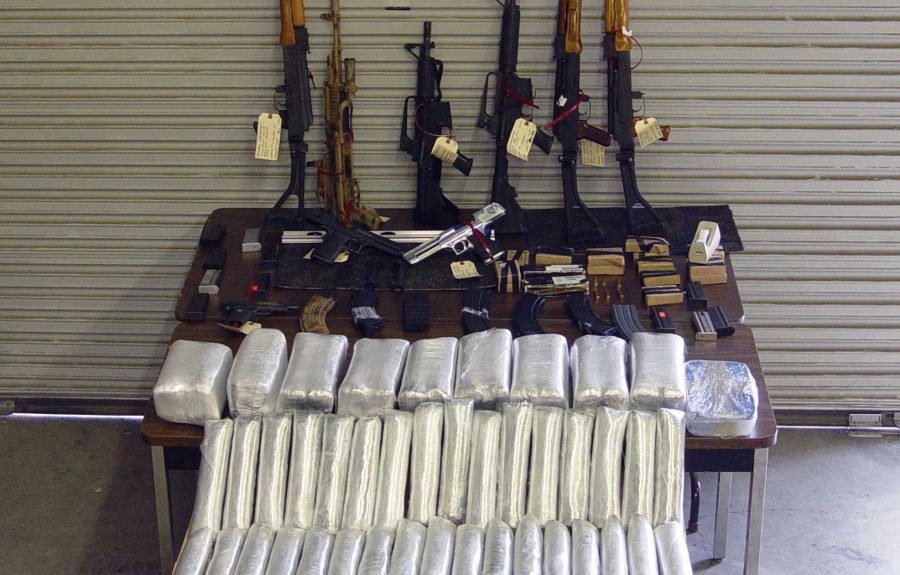 In Mexico, a country plagued by violence for decades – most recently in its ongoing drug war  – people learn to adapt.
"We hear about violence related to organized crime, related to the narco-trafficers," said Lili Magidin, who works for the Tribuna Israelita, the Jewish community's media voice. "Yes, you know it's happening and you hear all the time of another assault. You don't feel threatened all the time. You learn how to live with the violence."
Although the Jewish community is not directly affected by the drug crisis, it has taken measures to protect itself from escalating crime. Two groups in particular, one made up entirely of 16- to 25-year-olds, have been formed to help cope with the problem. Accion Social ("Social Action") is an adult group whose members are a secret, and is trained to respond to kidnappings and other threats, while Bitajon, a youth program, protects Jewish institutions and teaches teenagers in all Jewish schools how to apply security measures.
"They learn to use emergency equipment and take classes in self-defense and group management, as well as learning precise emergency procedures," said Mr. Daniel Saadia, who was once a member of Bitajon himself, and currently is vice president of Hebraica University in Mexico City.
Students who join take turns managing the security at events such as school concerts, graduations and synagogue services. They have training with weapons, explosives and fire extinguishers. They all carry radios and can be called upon to evacuate schools during fire emergencies or bomb threats.
"Whenever there is an activity in the synagogues or schools, we gather young adults from Bitajon to be in charge of the security of the event," said Mr. Saadia.
Bitajon was formed about 40 years ago. Ninety percent of Jewish school-age children in Mexico attend Jewish schools, and every Jewish school in Mexico (which typically includes a high school) has a group of Bitajon volunteers, nicknamed bitajones. They receive six months of basic training once a week after school or on weekends, and go to training camps once a year.
With 15 Jewish schools and 10 to 20 bitajones per school, there are around 300 volunteers including the university students, Mr. Saadia said.
While Bitajon is in charge of the overall well-being of the Jewish community, Accion Social – a very low-profile group – specializes in extreme security situations. Fifteen years ago, the country's Jewish Central Committee formed it to deal with the problem of kidnappings of Jewish community members.
Accion Social is comprised of around 20 volunteers whose identities are kept secret for their safety. Its members work on reaching an understanding with kidnappers, encourage filing charges, and maintain communication with the Mexican government.
According to Mr. Mauricio Lulka, executive director of the Jewish Central Committee, members include judges, psychologists and experts in negotiation.
"Accion Social was created to address the problems of violence," wrote Mr. Saadia in an e-mail to The Boiling Point, "and is made up  of people very prepared to attend to cases of violence, robbery, kidnappings, etc."
"It has a very close relationship with governmental authorities in order to act very quickly in emergencies," he added. It protects all of Mexico's 40,000 Jews, which the Central Committee has organized into 10 sub-communities based on religious practices and European origin. While most of the population resides in Mexico City, there are communities in Monterrey, Tijuana and Guadalajara.
And it seems that the group has had some success.
"One of the principle functions of Accion Social is to attend to kidnapping cases," wrote Mr. Lulka. "In the last five or six years there have been no kidnappings [in the Jewish community]. There were cases 10 or 12 years ago."
Extortion — when criminals call someone, threaten violence and demand a ransom – is common in Mexico and is a problem that Accion Social deals with and warns of.
"If it's an extortion call, they tell people how to answer and whether what they're saying is true," wrote Mr. Lulka. "If it's about someone who already suffered an assault, they tell them how to file charges."
Bulletins are periodically sent to the communities publicizing Accion Social's 24-hour '9-1-1' number, which anyone can call to report an assault.
"There's a hotline number with a messages service that I can call and they will call me back," said Lili Magidin. "It's treated with complete confidentiality."
Ms. Magidin also suggested writing as little about the organization as possible, since it avoids publicity. The Boiling Point tried to contact Accion Social members, but was told that they wouldn't be able to answer any questions.
"They are there, but they're not there," said Sofia Mercado, the communications director for Comunidad Monte Sinai. "Even if I had a friend or a cousin who was in Accion Social, I wouldn't know about it."
In addition to security provided by Bitajon and Accion Social, the Central Committee periodically sends out bulletins to the communities, usually before major holidays, outlining precautions for walking to a synagogue.
"They ask that we be discreet, that we're not ostentatious, not with jewels or dressing elegantly," said Ms. Magidin. "Because of the chagim people walk… They tell us not to walk in big groups."
Cars must park a couple of blocks away from a synagogue and no one is allowed to enter without identification, according to Mr. Salomon Cohen, who is the president of a small Jewish community in San Miguel de Allende, located in Guanajuato. Concerns about violence don't keep people away from prayer services.
"Anyone who goes, goes," he said. "No one won't go because of the violence."
The Central Committee also has instructions for teenagers, in particular cautioning them not to give out personal information when on the phone, and not to go out alone at night.
"The way the youth is affected is that they don't have liberty of movement," said Sofia Mercado. "They aren't self-sufficient – they're dependent on their families or a chauffeur. They go out, but have to arrange for a chauffeur to take them unless they have cars."
Some Jewish families in Los Angeles left Mexico to escape the violence, and have a different perception of the situation than those who have stayed.
"When I left, the violence wasn't because of the drugs — it was because of the economic situation," says Ivonne Goldberg of Beverlywood, who moved here with her husband and two children seven years ago. "There started to be kidnappings even in the Jewish community."
She said that since life in Mexico is "very good, not everyone wants to leave." But it was a clear decision for her family.
"They once tried to assault us in the car – me and my husband – that's what affected us personally," Mrs. Goldberg said. "We are realists and saw it as an opportunity to improve our lives."
Although the level of crime and organized violence in Mexico is high, for those who have stayed it's possible to live normally.
"It's sad, but you get used to living in your situation," said Ms. Magidin. "It [violence] doesn't happen in every other corner. We all know where to go and where to not – we stay in our comfort zone…We know if we're going to take the metro we need to be careful, but it's not because of a Jewish situation."
According to an article by John Ackerman, a professor at the National Autonomous University of Mexico, Ciudad Juarez near the U.S-Mexico border in Texas is the most violent city in the world, with 2,657 homicides — almost 190 per 100,000 inhabitants — committed during 2009. And a New York Times article reports 22,700 deaths in drug-related violence in Mexico between late 2006 and June 2010.
"Mexico is like New Yor, Miami, Chicago — we go shopping, we go to buy things, we go to the movies, we go to the club, we play sports," said Bibliana Smke, who has been living in Mexico for 10 years and is a member of the Sephardic Jewish community in Mexico City. "You have to not live with fear or think that you're going to go to the street and they will hurt you.
"Combat the fear and God will help you," she added.
Meet the Writer
Leila Miller, Editor-in-Chief Emeritus
Currently a staff writer at the Los Angeles Times, Leila has already had a distinguished career in journalism, writing ground-breaking reports for the Miami Herald, Moment Magazine and the Jewish Journal, particularly on the Jewish community in Argentina and its history through that country's "dirty war" and beyond. She also has interned for KCRW News in Santa Monica.

A graduate of Columbia University's Graduate School of Journalism in New York, she is Argentinian by birth and fluent in Spanish. She enjoyed her first dulce de leche ice cream at five months, became a Harry Potter fanatic at age eight, and got her second ear piercing at 14. Leila joined The Boiling Point team as a freshman, and her story assignments led her to her first-ever rock concert at the Troubadour (Say Anything!), watch intense behind-the-scenes Drama rehearsals, and wake up early before school to interview Jewish community leaders in Chile after the earthquake...