Teacher by teacher, a legacy of caring and life lessons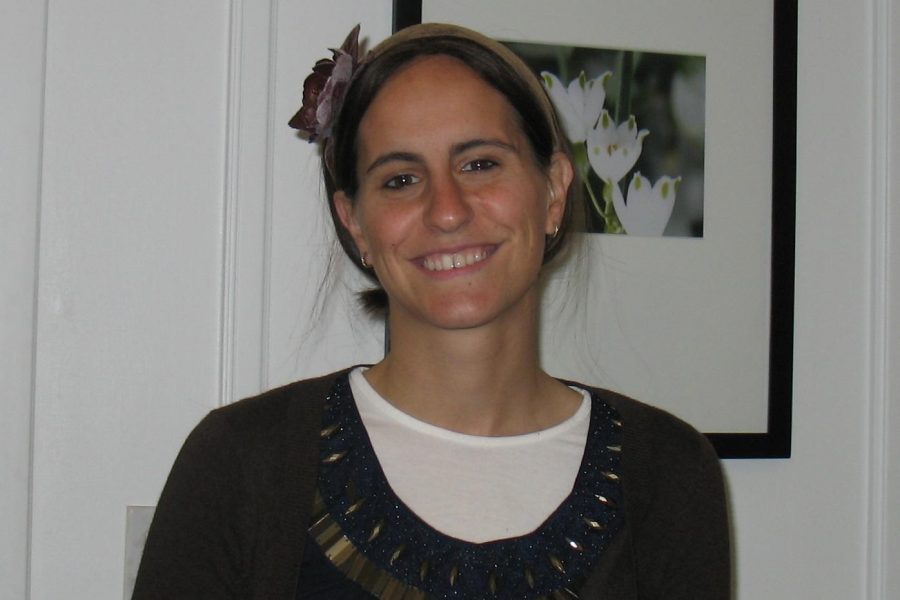 BP Staff Report
June 29, 2011
SPECIAL REPORT: Excluding Mr. Tranchi, nine teachers and three administrators are leaving Shalhevet this summer, leaving behind years of lessons taught, influence felt and friendships made.  Here are reports on all of the teachers, in order of seniority.
DR. JILL BEERMAN, History
After 16 years, a doctorate, 500 Town Halls and almost as many pupils, veteran History teacher Dr. Jill Beerman said goodbye to teaching at Shalhevet and will serve as an off-campus consultant next year.
For the past few years, Dr. Beerman served as faculty advisor for the school's Agenda Committee as well as the official head of the Just Community. In that capacity she worked to steer Town Halls toward discussions that would advance students' moral growth.
Sticking to her Shalhevet focus, Dr. Beerman wrote her 2008 dissertation at NYU on the effects of using moral development training – like the moral dilemma exercises at Shalhevet.
She taught American History and AP U.S. History, often using interactive activities and simulations in her class – most famously her "stock market game," in which students would emulate 1920's stock traders to learn about the effects of the crash of 1929 and its effects on the economy.
She was also the History Department chair through 2009-10, helping set curriculum and hiring teachers.
Principal Phu Tranchi said that Dr. Beerman had been influential to him and to the whole community during her teaching career here.
"She was a formative figure in the Just Community," said Principal Phu Tranchi. "When I came to Shalhevet she was already regarded as an iconic teacher. I was drawn to her to seek advice when I wanted to improve and become a better teacher."
When it was announced she would no longer be teaching, Dr. Beerman – known to many as "Dr. J" – was praised for her relationship with students and the lasting impact she had.
"I love the way Dr. Beerman taught with liveliness and attitude," said senior Ezra Schwarcz, who took AP U.S. History last year.
"She was just as valuable to me outside the classroom as she was inside. I remember feeling very comfortable debating constitutional law while in a Judiciary Committee on a Princeton debate trip."
"Dr. J was a fascinating teacher, well versed in all aspects of the courses she taught," agreed junior Leah Katz. "I loved being in her class."
Dr. Beerman was honored last March at what was estimated to be her 500th Town Hall.  She was wheeled into the Beit Midrash by senior boys, wearing a crown for the occasion.
Whether she will head for 600 now is a question. Her title will be "moral development research fellow" and she will not have an office on campus.
"I don't know if I'll be attending Town Hall next year," Dr. Beerman said in an e-mail.  "I haven't discussed it yet with Rabbi Segal."
But she said she has already seen a lot of democratic activity over the years.
"I doubt anyone other than members of Congress or obsessive C-SPAN watchers has seen more democracy in action than I have," Dr. Beerman said.
This year, Dr. Beerman introduced an American Studies course, which combined American history and English writing skills. The course was an experimental 10th grade honors track.
Dr. Beerman said she would most miss students and colleagues but also the chance to apply moral development lessons in a classroom setting.
"I loved the discussions in class about moral issues and how they apply to real life because we all have times in our lives when we have important decisions to make," she said. "Like any other skill in life, moral reasoning requires practice if you're to do it well."
— Zev Hurwitz, Editor-in-Chief
RABBI NAFTALI "HERTZIE" RICHLER, Judaic Studies
"You have to rely on the administration," school founder Dr. Jerry Friedman told The Boiling Point a few hours after students stopped classes May 19. "But the administration has to appreciate students' feelings and take them into account."
The occasion was a sit-in for Rabbi Naftali Richler, whose contract was not renewed after 11 years of teaching Tanach and other subjects at Shalhevet.
Practically the entire student body participated in a demonstration supporting Rabbi Richler during third period that day. Protest or not though, the folksy Lubavitcher rabbi — known for his Montreal accent, steady smile and cheerful cajoling of students to follow miztvot – will not be back next year.
There were meetings between protest leaders and administrators that afternoon, but nothing changed.
"I hired Rabbi Richler and I think that he's fantastic," Dr. Friedman said. "He created a lot of ruach (spirit) and is very caring. I envisioned those things for this school. That's why I wanted him as part of the school."
Incoming head of school Rabbi Ari Segal said that it would be hard to replace Rabbi Richler's "incredible warmth," and that he would work hard to do so.
"The calculus for these decisions is quite complex," Rabbi Segal wrote later in a letter to the school community, "and the Administration is charged with doing what is best for the entire school – on many levels. This is not always easy for any one person or group to comprehend and that is why I understand those who are hurt and frustrated by this and want to advocate for change."
Rabbi Segal also said that Rabbi Richler's religious orientation was not behind his non-renewal.
"I think Rabbi Richler would take exception to the notion that he's not 'modern,'" Rabbi Segal told The Boiling Point that same day, asked whether Rabbi Richler's departure was designed to strengthen the school's Modern Orthodox identity.
Dr. Friedman, who was head of school for 16 years from its start in 1992, came to Town Hall later that day to honor interim head of school Mr. Nathan Reynolds, who had been expected to address the students to say goodbye but didn't make it. Mr. Reynolds, who was in a serious car accident Jan. 31, as planned will also not be returning next year.
Informed of the sit-in when he arrived, Dr. Friedman advised that students should respond to the dismissing of teachers with what he called "moral suasion," in this case, discussing with the administration in a mature way why they feel Rabbi Richler was important to the school.
"When we founded the school there was to be mutual respect in one community – not with the staff on one side and the students on the other," "That's why I created this school — I wanted students to feel it was theirs. Talk to the leadership of the administration and hope you can resolve the situation."
But he cautioned students to be sympathetic to the administration as well.
"It's not easy up on top either," Dr, Friedman said.
During the period after the rally ended Rabbi Richler – fondly called "Rabs" by some students – stuck his head out of his classroom into the main hallway. A student walking by saw him near the door,
"You know what I'm doing? I'm standing up for you Rabbi," junior Rachel Lester said. The rabbi beamed back in return.
— Leila Miller, Outside News Editor, with Ari Feuer Opinion Editor
MR. JONATHAN GILBERT, Math
"I am just naturally always talking with my hands, never standing still, have high energy and enthusiasm, etcetera," Mr. Jonathan Gilbert told The Boiling Point last fall.
After 11 years at Shalhevet – most of them in the middle school, which closed last spring – Mr. Gilbert said goodbye at an emotional Town Hall June 2, where at least a dozen students lined up to praise him and Agenda Chair Toby Bern had to return all but two to their seats so they wouldn't take up the rest of the period.
Also known simply as "G", Mr. Gilbert will be remembered for an almost giddy enthusiasm, and for his personal closeness with many students. He is moving to Harkham Hillel Hebrew Academy, where he'll teach middle school again.
"Mr. G has been a mentor for me over the passed four years," said sophomore Esther Levy, who first had him as a teacher in middle school. "He's been there for a lot of us when things have gotten rough."
Rachel Memmi, a sophomore who now attends Beverly Hills High School, said Mr. G was an important part of making her experience great at Shalhevet.
"He was not just the most amazing teacher, but he was also someone to talk to," said Rachel.
This year, Mr. G carried his big personality, experience and humor over to the high school. He shared with the high school students his corny jokes, silly puns and hyper attitude that made him so popular in the past.
When it was time to commemorate his contribution to Shalhevet, the line of speakers ready to praise him wound from the microphone to the other side of the room. Mr. G, characteristically hid in the back trying to avoid being the center of attention.
After a few students spoke and others came to sit with him, Mr. Gilbert admitted: "I quickly surrendered to the moment and embraced it.  It meant the world to me.  I really felt so much love and appreciation and it was a great way to 'stamp' that final memory deep inside my heart."
One of just three Lower School teachers to stay on, Mr. Gilbert had worn many different hats at Shalhevet. For the first nine years he served as math teacher and department chair in the Middle School, and in 2009-10 he was assistant principal there.
He said he was attracted to Shalhevet 11 years ago by the "passion, sincerity, honesty and enthusiasm" of  founder and then-Head of School Dr. Jerry Friedman.
"I was sold," Mr. Gilbert said, recalling his first meeting with Dr. Friedman.
Junior Rachel Lester, another of his past middle school students, made Mr. Gilbert a farewell video, giving many students whom didn't get the opportunity to speak at Town Hall a chance to say goodbye.
"His smiles and laughs will be missed at Shalhevet," said sophomore Maya Oz. "I wish him good luck in the future."
— Talia Rotenberg, Staff Writer
MRS. ANAT SABO, Judaic Studies
RABBI OFER SABO, Judaic Studies
Every year the first week of her Bechina Yerushalmi class, Mrs. Sabo taught Shmuel Aleph,  to give her students a connection to the Haftorah they would hear on Rosh Hashanah. What might each character be thinking and feeling, and what halachic and ethical lessons are extracted from the story?     Students looking back on Mrs. Sabo's years at Shalhevet said this was typical of her approach to teaching Tanach.
"I never had a chance to learn Tanach in such depth until I joined her class," said junior Hadar Azrad, a Bechina student. "I feel like I've learned a lot of different things in her class that I can carry on for the rest of my life. I'm going to miss her a lot."
This summer, Mrs. Anat Sabo, her husband, Gemarah teacher Rabbi Ofer Sabo, and their family are moving back home to Modi'in, Israel, after coming to Los Angeles twice to teach at Shalhevet for a total of nine years.
During that time, they wove themselves into the fabric of Shalhevet in various ways. Two of their older children graduated from the high school in the early 2000s, and their youngest two, Avital and Shmulek, attended the high school as well. An older son, Rabbi Meir Sabo, taught in the middle school for three years, ending just a year ago when the lower schools closed.
The first time around, the Sabos were here for five years and for some of them, Rabbi Sabo was Rosh Yeshiva. The Sabos first came to Shalhevet in 1998 and moved back to Israel in 2003. When they returned in 2007. Rabbi Sabo taught Gemarah while Mrs. Sabo taught Tanach — her favorite subject, she says — and some Hebrew along the way.
But this time, it seems, they are leaving for good.
"We're happy to be going home," Mrs. Sabo said in an interview. "We hope to see all of you in Israel."
Rabbi Sabo, who was a captain and chaplain in an IDF tank unit,  taught Gemara using an idiosyncratic method of writing notes on the board. He explained it through questions and answers, connecting lines and arrows and other symbols, all in Hebrew.
Then he would explain his notes, making sure the class understood all  the concepts before reading out the Gemarah itself. He also used hand motions and funny examples to explain "the situation."
"When I had his class in sophomore year, he distributed a lot of fun and knowledge," said junior Michael Silver .
Outside the classroom, Rabbi Sabo spent countless hours planning and fundraising for the senior Poland-Israel trip. This year for the first time at Shalhevet, thanks to Rabbi Sabo's fundraising, everyone who wanted to attend the trip could and the one person who stayed back didn't do so for financial reasons.
"He was a beast at fundraising. I'm still worried about where he got the money," senior Rachel Lesel said. "I was glad I could experience Shalhevet's Poland-Israel trip with all my classmates."
Along with teaching Navi to almost every freshman class, Mrs. Sabo taught the Tanach, Tefillah and Mishnah portions of the Bechina Yerushalmi course to seniors and juniors. Bechina Yerushalmi, or Jerusalem Examination, is similar to an AP course. It lasts two years for two classes a day, and culminates in a seven-hour, all-Hebrew standardized test on Tanach, Hebrew literature, Mishnah and Tefillah along with Hebrew writing and comprehension skills.
In Israel next year, Mrs. Sabo will work at an all-girls high school teaching English to students with learning disabilities — her specialty, she said.
Mrs. Sabo says her favorite part about working at Shalhevet has been the community.
"There is a good connection between teachers and students and I feel that students can always come to a teacher to ask a question or get advice or anything," Mrs. Sabo said in an interview. "I think this is really unique and the people are really welcoming. They really treat people who are really different in a really nice way."
Her students feel her love of the Shalhevet community and appreciate her warmth and hospitality.
"She's such an amazing woman, with the biggest heart," said freshman Maya Ben-Shushan. "I'm going to miss her so much next year.
"I feel so at home when I talk to her and it's just a part of her charm–just the spirit she brings in, she's honest about what she feels and she makes everyone feel important. I kind of look at her as the mom in Shalhevet, she takes in anyone whenever they need, no question."
Her love of Israel was always obvious. Freshman Melissa Ohana remembers when Mrs. Sabo took a break from Tanach to teach the class about her homeland, and at various goodbye events this month both she and Rabbi Sabo invited all of their students to visit them in Israel.
Though she is leaving the Shalhevet Community, Mrs. Sabo said she cares deeply about it and hopes the school continues to grow.
"The Jewish community in L.A. needs a school like Shalhevet and I really hope that the future will be good for the school and finally it will reach stability, because it was really shaking in the past few years, " Mrs. Sabo said.
"I wish everyone good luck—the ones who are leaving and staying. Shalhevet is really special to me. I spent the last nine years here I want to see it thriving."
— Jaclyn Kellner, Deputy Editor-in-Chief
MS. NANCY STERMAN, English
English teacher Ms. Nancy Sterman, known for bringing authors to speak to her classes and also for organizing larger events through Facing History And Ourselves, will now take a break from teaching and pursue a singing career.
English teacher by day and night club singer by night, Ms. Sterman taught all the freshmen and some of the seniors for four years. For her freshmen she arranged visits from Mona Golabek and Gina Nahai, both of whom had written books her students were reading, and she also developed the Senior Project, required of all 12th graders since 2010.
For Facing History, Ms. Sterman organized community-wide, standing-room-only events featuring Terrence Roberts, a member of the Little Rock Nine, which helped desegregate schools in Arkansas during the Civil Rights movement; and Dr. Leon Bass, a member of an African-American army unit that liberated the Buchenwald death camp at the end of World War II.
"She's one the most thoughtful and creative teachers," said General Studies Principal Mr. Phu Tranchi. "I could really tell she thought about her work on a daily basis. Also she sings like few others."
Each spring, Ms. Sterman had her ninth graders develop two variations of a scene from Shakespeare's Romeo and Juliet and perform them in The Wildfire Theatre.  One scene would be developed as a Shakespeare play, and the other in a modern setting, with modernized characters.
"It gave us a chance to take the play and make it our own," said current sophomore Max Lipner. "It required us to dissect the actual play to fully understand it."
Outside of teaching, Ms. Sterman was also lead singer of an indie band named Madame Trash Heap. The group, which featured former Shalhevet technology director Nik Rubenstein on keyboards, enjoyed local success and won a battle of the bands competition last year.
The band's music proved to be popular among students and faculty who attended its concerts in clubs, some open to minors, on the Sunset Strip and elsewhere. But in April, Ms. Sterman told students that the band had broken up due to internal difficulties.
Samples of their music can be found at  www.thetrashheap.com.
"Ms. Sterman was a teacher who really cared for her students and I'm very sorry she won't be with us next year," said freshman Justin Nemanpour. "I will miss her immensely."
–Nate Erez, Community Editor
MRS. NATALIE WILLIAMS, Judaic Studies, Student Activities and Israel Guidance
Known for hosting Friday night onegs for her classes, shopping with students online and infectious energy when advising SAC events, Student Activities Director and Israel Guidance Counselor Natalie Williams — called "Natalie" by most students — will be leaving for to start a similar position at Maimonides Academy next fall.
"I never had Natalie as a teacher but I had a really close connection with her and used to hug her every morning," junior Raquel Garshofsky said. "We were on SAC together and she showed us how we can work but still be relaxed."
Natalie, who came to Shalhevet in 2008 after teaching at Hillel Hebrew Academy for a few years, taught 9th, 10th and 12th grade Tanach and also led an advisory. Students could regularly be seen relaxing on the couch in her office and came to her for advice on Israel gap year programs.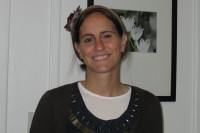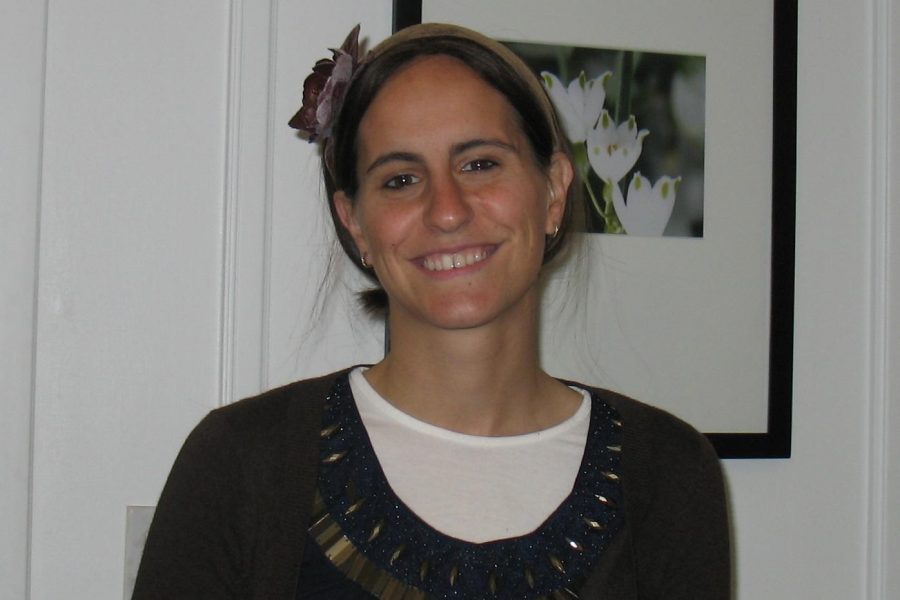 "Her office was a very cozy place to hang out in," said '10 alumna Emma Lipner, now a student at Barnard following her Kivunim gap year program. "I definitely think that Natalie did a great job encouraging people to go to Israel. I know that she gave a lot of guidance and helped people find their path, whether it be at a seminary or on a program."
With an everpresent smile and caring personality that allowed her to interrupt classes to make announcements and convince students to attend events, Natalie often asked students she was substituting what school-spirit activities they'd be interested in — always eager for feedback. This year she helped plan many events including a Thanksgiving lunch and a Jeopardy game for Chanukah, where teams of students raced to answer sports, Judaica and Harry Potter trivia.
"I worked with her in and out of school and found her very fun to be with, but also someone that is eager to get stuff done," said junior Yonah Nimmer, who will be co-chair of SAC next year with Raquel Garshofsky. "I even went to her house after school for two or three hours once to finish up the Jeopardy game before the assembly the next day."
Natalie was vital in planning Project Frumaway, an event in 2009 whose proceeds went to fighting breast cancer. She helped Emma Lipner design a dress, and split a pack of shirts shopping online once with Raquel, who looks forward to meeting up with her in the future for Torah and Toppings.
"I think she's an amazing role model to every girl in high school and I'm so lucky to have her be a part of my life," sophomore Ariana Feder said.
While she may be leaving for Maimonides, which is only a mile from Shalhevet, Natalie says she wants to keep in contact with students at Shalhevet.
"I will miss the warm and positive environment that surrounds all of us here," she said. "I have a great relationship with all the students and expect to stay in touch through phone and email, having kids over."
— Leila Miller, Outside News Editor
MR. YOSSI KASTAN, Business Entrepreneurship, Filmmaking
He arrived as a fulltime administrator and leaves as a part-time teacher of a popular new elective – but in his new position he hopes to do both: Mr. Yossi Kastan, former Director of Student Life and most recently teacher of Business Entrepreneurship, is leaving to be head of school at the Jewish Day School of Lehigh Valley in Allentown, Pennsylvania.
"His amazing energy, kindness and love for each one of his students is so obvious," said new alumna Ariella Benji, who took the business class. "and he does everything in his power to help them, no matter what."
Mr. Kastan was brought to Shalhevet by then head-of-school Rabbi Elchanan Weinbach, who had been his mentor at a previous teaching job in Florida. His administrative job included organizing trips, managing the building, overseeing security and helping with the school's BJE and WASC re-accreditation.
He later helped out in various departments, including Admissions and Marketing, and was the liaison with the Los Angeles Fire Department and the U.S. Department of Homeland Security.
But teaching, he says, is his passion, and as he got to know students, Mr. Kastan had ideas for classes that were not being offered. The first was business entrepreneurship. Mr. Kastan taught the ins and outs of starting and managing a business and even how to formulate business plans.
This year, he introduced a film production class which he taught once a week after school.  In the meantime, Mr. Kastan became Executive Director of LImmud L.A., an annual Jewish learning conference, and switched to teaching at Shalhevet part-time.
"He really helped me get a hold of filmmaking and we make a great team," said junior Raquel Garshofsky .
In a related venture, Mr. Kastan is also the founder and president of a company called Student Impact Films, an online filmmaking class which tries to instill Jewish values.  The company shot a brief movie at school June 17.
He also has been working on a doctorate in education with a focus on technology. Mr. Kastan said he learned a lot at Shalhevet and he plans to take these new lessons with him wherever he goes.
"As I embark as being a head of school, I hope to be a teacher," Mr. Kastan said.
— Talia Rotenberg, Staff Writer
RABBI RODNEY FEINERMAN, Judaic Studies
After two years teaching Chumash and Gemarah at Shalhevet, Rabbi Rodney Feinerman is headed to Philadelphia to teach at Kohelet Yeshiva High School, a co-ed Orthodox high school in Merion Station, Pennsylvania.
"It is a school that is being rebuilt, so that one of the exciting parts of going there is to try to build it up with a vision," Rabbi Feinerman told The Boiling Point in an interview before embarking on a cross-country road trip with his son, freshman Moshe Feinerman.  He said the highlight of his two years at Shalhevet was "my students."
During his stay at Shalhevet Rabbi Feinerman was able to engage students in his classes through in-depth discussions.
"Rabbi Feinerman's class provided a unique insight into why we keep certain mitzvot," said freshman Jenny Draizen.
Freshman Hannah-Leeba Ellenhorn agreed.
"I loved his style of teaching," Hannah-Leeba said. "He engaged us in conversations about topics we found interesting, and related that to halacha."
Rabbi Feinerman taught ninth grade honors Gemarah in a double period, and he taught seniors a class he developed himself called Bible and Psychology.
"I thought it was a very thought provoking class," said senior Rebecca Asch. "He was able to pring up points regarding often discussed issues that we hadn't thought of and he always made sure we understood the material backwards and forwards."
Brought in by former Shalhevet Head of School Rabbi Elchanan Weinbach, Rabbi Feinerman's departure closes a chapter in Shalhevet history. For his first year, he served as Director of Curriculum for the combined Lower and High Schools.
This year he was a 10th grade advisor, and his ma'agal group painted an original mural on a wall of his classroom, room 48. The mural features trees with mountains in the background.
— Jacob Ellenhorn, Arts Editor