SHALHEVET AT 20: Aviel Cogan '09: In Scotland, finding experiences outside of the bubble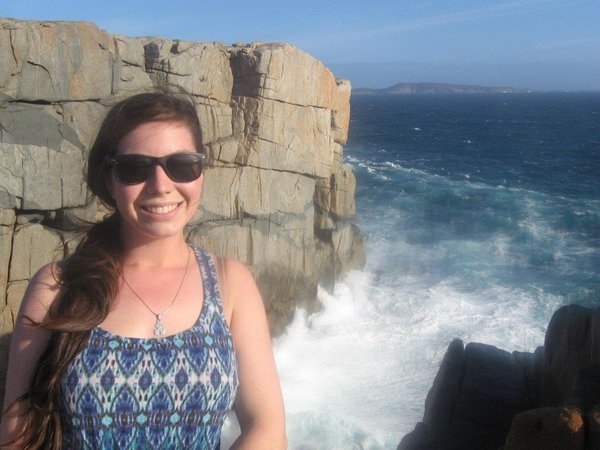 Q:What did you do straight after high school, and what do you do now?
A:Almost right after graduation, I moved over to Edinburgh to go to the University of Edinburgh. I had decided I wanted to go to university in Scotland, so I only applied to Scottish schools.  I went early in the summer so I could start getting used to life there before beginning classes.  I went because I decided I wanted to make experiences outside of America, and not just for a summer or semester. I wanted to really live somewhere else. I felt like I'd been in a bubble my whole life, and – comfortable bubble as it was – I wanted to make new experiences and do things differently.  Also, I met my future fiancé the summer before senior year, and he lived in the UK, so that was another factor.
Q:How has Shalhevet influenced you, even after graduation?
A:It was really my time in Shalhevet that helped me come out of my shell. I used to be really shy – really, really shy. Things like the small classes where participating wasn't so scary, drama, Town Hall – they all helped me become comfortable articulating my thoughts and feel like my thoughts were worthy of articulating. And that has been not only helpful for me as a person, but also for university and meeting new people.
Q:Who was your favorite teacher and why?
A:Mrs. Sunshine. I had a lot of really amazing teachers, but Mrs. Sunshine really inspired me. It was really thanks to her that I grew to love studying history so much, and she even made me want to be a history teacher!
Q:Sum up your experience at Shalhevet in three words or less?
A:Work hard, play hard. I know that's technically four words, but since one is repeated, I consider it three different words.