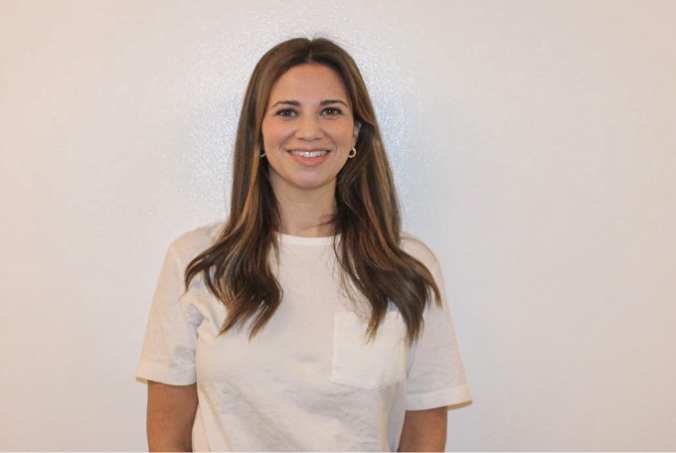 New English teacher comes from England
Shalhevet's new English teacher from Liverpool, England, Ms. Verity Weisz, is loving her experience as a high school teacher after previously working with younger kids.
She previously taught third- and fourth-grade students at Naima Jewish Preparatory School in London. As their primary teacher, she taught many different secular subjects, including math, science, geography, English, history and art.
"I wanted more of an intellectual challenge and a focus on literature and writing," said Ms. Weisz in an interview last week. "It's what I enjoy."
Ms. Weisz is teaching one class of ninth-grade English Composition, leading students in analytical close-reads of texts and classroom discussions, she said.
After high school, Ms. Weisz moved from Liverpool to Israel for a gap year and then attended the University of Leeds in North England. She studied abroad in Paris for a year and earned a Bachelor of Arts in English and French. Before moving, she worked in London for a few years.
A long-term stay in Los Angeles was not her initial plan. But about nine years ago, she and her husband decided to move here to develop his new technology company.
"He started a business and I was on maternity leave, so I thought, 'Cool, I'll move to L.A. for a year or so…'" she said. "It ended up being a lot longer."
She currently lives with her husband and four children – all under age nine and attending Gindi Maimonides Academy. They stayed because they were happy and loved the Los Angeles Jewish community, Ms. Weisz said.
Outside of work, Ms. Weisz enjoys painting her own home decor and sometimes selling her art pieces. Ms. Weisz also plays tennis, loves cooking and hiking, and is always reading.