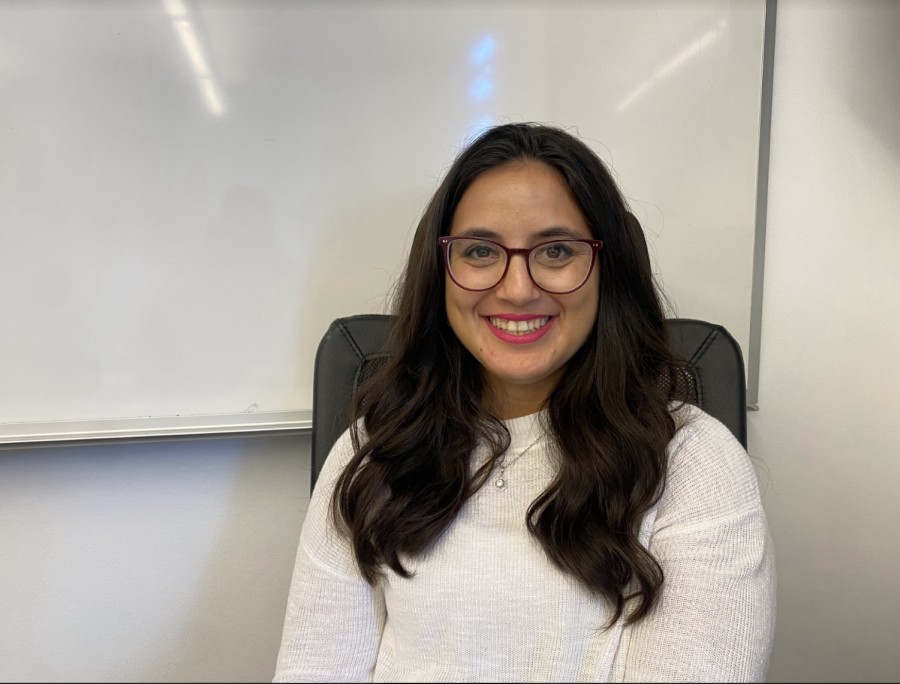 New Tanach teacher follows sports – and a spiritual path
This year Ms.Tovah Goldman, a Los Angeles native and former nursery and Pre-1 teacher, has joined the Shalhevet staff as an 11th-grade Tanach teacher and 11th-grade Mashgicha Ruchanit.
Ms. Goldman was born and raised in Los Angeles, where she attended Yavneh Hebrew Academy and Bais Yaakov High school. Afterwards, she attended college at Santa Monica College, and after that Ms. Goldman taught nursery and Pre-1 at Yavneh for five years and then moved on to Shalhevet.
Ms. Goldman grew up in a Modern Orthodox household and decided to attend Bais Yaakov for high school on her own. Because she was not involved in sports during high school, she is also looking forward to watching Firehawks games at Shalhevet. 
"I love watching the sports teams in high school because I kind of live vicariously through that, wishing I could be on a sports team," she said.
A religious woman who enjoys growing spiritually, one of her main goals is to be able to help students on that path.
"I want people to know that my door is always open," she said, "and I want people to know that if you have a desire to grow, and a desire to grow spiritually, then don't let anyone turn you away from that because you can make that decision."
After working with young children for several years, Ms. Goldman said she wanted to work with older students. 
"I love kids, that was really why I started going into younger age children," said Ms. Goldman. "But once I started having my own kids, I realized that I didn't feel like I was making enough of a difference, and I felt like I wanted to make more of a difference in people's lives… and I wanted to do something that was more stimulating for me and working on something that was more spiritual at the same time." 
During her free time, apart from being with her husband and two children and their extended family nearby, Ms. Goldman spends free moments doing chesed (service to others) and cooking.