At summer camp, students find a lab for religious diversity
September 17, 2018
In the sunset hours of Shabbat, campers at Camp Stone in Pennsylvania gather for slow shira, or singing, much like the one on Shalhevet shabbatons. Jewish life there appears similar to school's, as Camp Stone is also an Orthodox institution. But for sophomore Ronnie Seruya, the experiences are vastly different because — well, there's just something different about camp.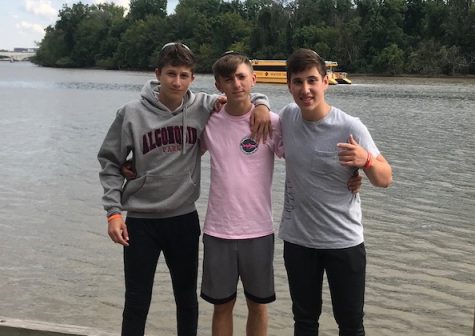 "Everyone participates in singing, and it's my favorite tradition," Ronnie, who has attended the camp for four consecutive years said. "Camp is a special environment, no phones and no outside connections for a month. It forces you to live in the present, and there is nothing in the world like a camp experience."
Ronnie is not the only one whose summer camp experience was partly the same, partly religiously different from home. Whether the camp is Orthodox, pluralistic or secular, all students interviewed said camp environments have impacted their religiousness in some way.
Ronnie said camp has taught him the importance of respecting others' Jewish identities.
"I have gained a set of life skills," Ronnie said. "I've learned important religious values, and the need to treat everybody's personal decisions, especially when it comes to Judaism, with respect. Camp Stone has also taught me how to easily become friends with complete strangers, and how to become more social and outgoing in the world."
In a Boiling Point Schoology survey posted last month, the most commonly attended sleepaway camps were Camp Ramah, Camp Stone and Camp Moshava, with MJ Sports Camp being the most well attended day camp. Some students went as campers while others went as staff.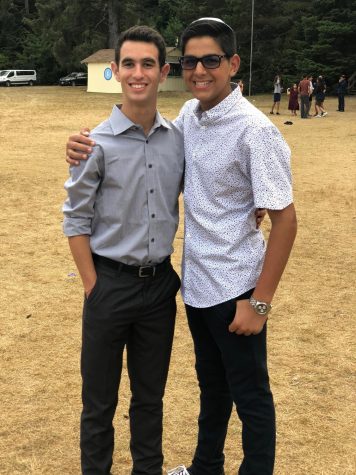 Sophomore Evy Rosenkranz attended the Conservative-affiliated Camp Ramah in Ojai along with 10 other students who responded. It was her fourth summer there, and she said that it exposed her to a different kind of Judaism than she typically experiences.
"Most people there don't go to a Jewish school and don't really observe Shabbat or holidays," Evy said. "I get to be with them for those four Shabbats and get to be part of their experience."
---
"Because I go to a Modern Orthodox school, I don't think my definition of a Jew is as flexible as some of the other kids in the American cohort, but it really made me question things."
–Eva Suissa, 12th grade
---
Junior Zach Helfand attended Ramah for the ninth time this year. He said that difference provides a more exciting association with prayer and learning that school does.
"Often times, [Judaism] is seen as kind of antagonistic — here are the rules, you have to follow them. It's different at sleepaway camp because everyone there has a positive outlook on it."
Senior Eva Suissa experienced international Jewry at Szarvas Camp in Szarvas, Hungary. She participated in the American fellowship associated with the camp, and said that the discussions about Judaism challenged her beliefs. Eva was one of five seniors who attended that program this past summer.
"There are delegations from countries all over Eastern Europe, which is super fascinating because you're not only interacting with kids from all over America but from all over the world," Eva said.
One activity, said, was titled, "Who is a Jew?"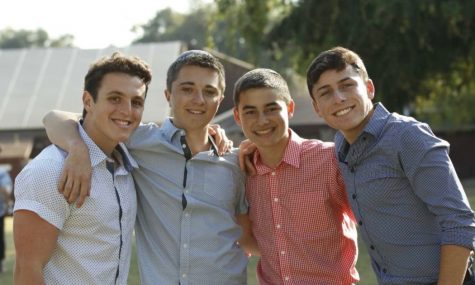 "Because I go to a Modern Orthodox school, I don't think my definition of a Jew is as flexible as some of the other kids in the American cohort," Eva said. "But it really made me question things. I thought, if we can question everything in Judaism, why can't we question this one aspect?"
"Maybe it honestly doesn't matter what I think, because if someone personally feels that they are Jewish, then they should be Jewish," she said.
Senior Isaac Kahtan, one of three who attended Sephardic Adventure Camp in Seattle, worked as the nurse's assistant there. He said he connected to the camp's Sephardic culture.
"At Shalhevet, I feel almost as if I have a family surrounding me but I'm not truly home," Isaac said. "I don't know what it was about the Sephardic experience, but I felt a sense of family as well as a sense of home there. I think that was sparked because it really connected to my background as a Jew.
"The people there were really nice and warm and really brought me into a community I was not a part of," he added.
Ninety-eight students responded to the Boiling Point's survey, and 76 percent of them attended sleepaway or day camps this summer. Of these, 52 attended sleepaway camps, including Sephardic Adventure Camp in addition to camps Ramah, Moshava and Stone. The rest attended day camps.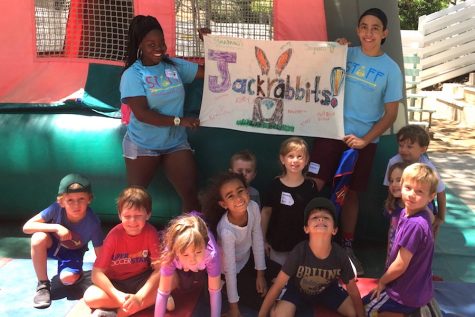 Senior Adam Ritz worked at Tumbleweed Day Camp after having been a camper there for 12 summers. He began attending the camp at age five, when his family was first becoming more religiously observant.
Although his observance has posed some challenges at camp, Adam said he is able to manage it.
"It's always been a challenge to keep infusing my Judaism into it, especially being now that I'm a counselor and none of my friends keep Shabbat, so they're all going out on Fridays and Saturday and I can't," Adam said. "But all my friends know I keep Shabbat and are super supportive, and three weeks ago we had a Shabbat dinner at my house with 15 people."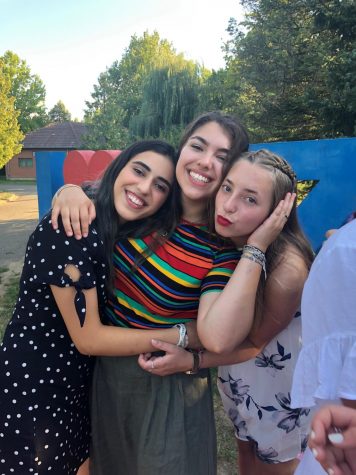 Senior Ayala Chocron attended French Wood's Festival of the Performing Arts in Hancock, N.Y., doing dance and musical theater for the fifth 5th time. While the camp is not Jewish, she said she never felt like an outsider, and that she infuses her Judaism into her camp life.
"I think a lot about Jewish values and morals while I'm there," Ayala said. "One time, my friend didn't get this solo for the dance show and she was distraught, and I kind of taught her gam zu letovah, – this too is good.
"And that became our thing," she said."She's fully Christian, but whenever anything bad happened we would always just say gam zu letovah — it's gonna be okay."
Whatever its benefits, summer camp is not an option for everyone. A Boiling Point survey found that the sleepaway camps attended by Shalhevet students cost $4,600 to $8,000 for four weeks, and the day camps cost between $200 to $315 per day.
But no one interviewed said camp wasn't worth it, or wasn't something they enjoyed. For everyone, the diversity of the experience was part of the draw.
Eva Suissa said the Jewish conversations that could only have happened at Svarsas were something she'd not soon forget.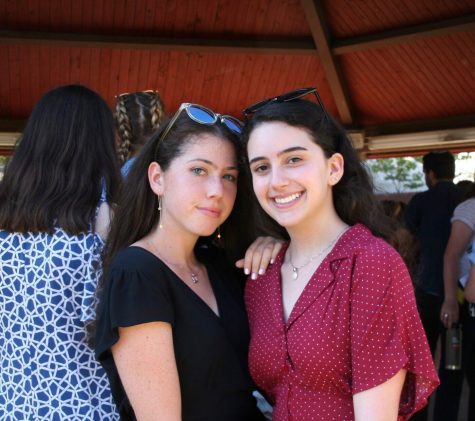 "There's something really magical about being in a space where you're meant to have fun and people are meant to build the best relationships they can," Eva said. "I've truly never felt more free in my entire life and more able to express who I am in a completely judgement free environment."
Adam said it wasn't just activities like swimming, archery and horseback riding that bring him back to Tumbleweed each year, but his camp friends and traditions.
"At the end of every summer, you get a flag, and once it's your third year, you get a Tumbleweed pin, and most people stick them on their flags," he said. "I have all mine up on my wall, all 13."
Evy Rosenkranz said her experiences at Ramah stay with her throughout the school year.
"You're with all different people from different schools who want the same end-goal as you, making new memories with people you don't see every day," Evy said. "They're not the people you go to school with, they're like your special camp friends so you go out of your way to see them."
---
At summer camp, students find a lab for religious diversity