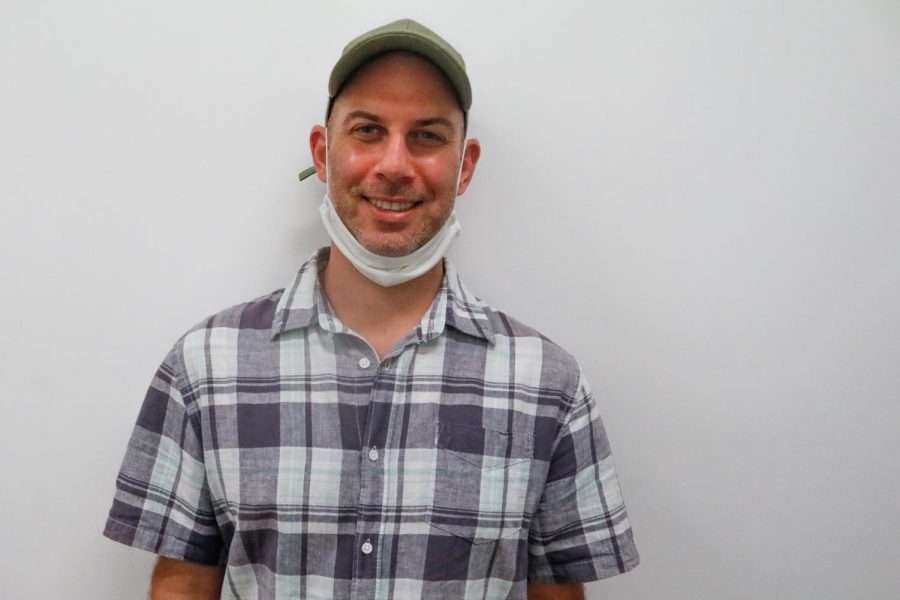 New Hebrew teacher is an expert in modern art
Mr. Sagi Refael, new teacher of 9th- and 10th-grade Hebrew language this year, comes to Shalhevet with 15 years of teaching experience — in art history.
He recently completed a Hebrew teaching program at Hebrew Union College near USC and has taught Hebrew for two years now.
But his primary passion is contemporary art, especially from Israel and the United States, and he's taught that since 2005.
"As a child I grew up in museums," Mr. Refael said in an interview, "I used to go with my family and by myself, and I always loved art and I was always interested in art, and I just decided that that was going to be my profession."
As an art historian and educator, Mr. Refael has collaborated with museums and galleries in Israel, worked as a consultant to art collectors, and lectured at various universities in the U.S., including USC and UCLA, as well as in Israel.
He specializes in Israeli and American art, and enjoys teaching about art that's modern and contemporary, he said. 
"Usually we're expected to teach about the past, so things like ancient art, Egyptian, Greek, Mesopotamian art, and art from the Middle Ages, Renaissance, Baroque," Mr. Refael said. "They're all things that are similar interests that human beings have. 
"But in a nutshell, I enjoy teaching contemporary."
Mr. Refael started teaching art history as a teaching assistant at the Hebrew University in Jerusalem, which is where he earned his Master's degree in 2005. He continued teaching the subject in Israel, and moved to Los Angeles nine years ago.  
He has continued teaching ever since. 
Last June, he completed the DeLeT program for Excellence in Hebrew Teaching at the Hebrew Union College near USC. 
In addition to Shalhevet, Mr. Refael is also teaching Hebrew and art at LA Hebrew High School and Israeli art history at American Jewish University this year. In his free time, he enjoys attending galleries and museums, reading, going to the gym, eating at restaurants, traveling and watching movies.
"My goal as an educator is to bridge between American Jews of all ages and Israeli culture, in Hebrew and English," Mr. Refael said. "I enjoy sharing my knowledge with the students, and also gain knowledge from students of all ages, including the youngest ones."
He also has made a bridge between teaching Hebrew and teaching Art.
"I have already started incorporating art in my Hebrew classes," he said. "With the 10th grade Advanced Hebrew students we have a unit in the book about photography and why we take pictures. Last week, I started talking about art and incorporating art work by women photographers."