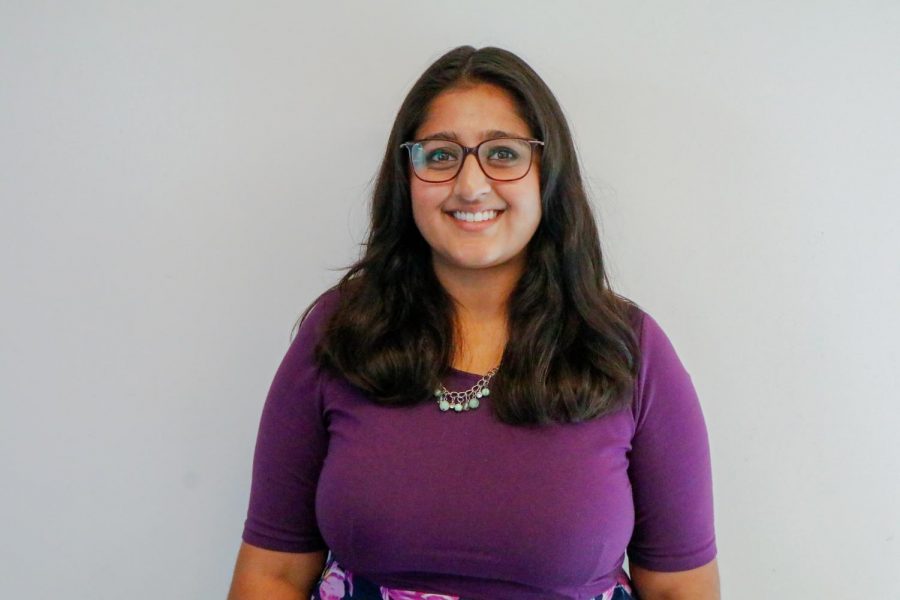 New college counselor happy to be on 'the other side of the desk'
As a first-generation college graduate who had to navigate the application process on her own, new college counselor Ms. Priyanka Singh is eager to help students find suitable schools that "check their boxes."
It all started when she helped her younger sister, Prabha, with her college applications a few years ago.
"I was so eager to help her, because I remembered navigating a lot of that on my own…," said Ms. Singh in an interview. "To be able to help her through that process, guide her and share some knowledge with her was really rewarding, and that just kind of sparked it for me."
Originally from Amsterdam, N.Y., Ms. Singh attended Hofstra University on Long Island, looking to explore life beyond the small town she grew up in and engage with new people and perspectives.
Eventually, Ms. Singh ended up working "on the other side of the desk" — in college admissions — at Ramapo College of New Jersey and Scripps College in Claremont, CA for a total of six years before coming to Shalhevet.
Ms. Singh hopes to share what she learned on the inside with students and their families who are searching.
"Knowing how difficult it is to go through the process with very little to no support," Ms. Singh told the Boiling Point, "I want to be able to extend that support and be able to answer questions that are top of mind for students and families — pull the curtain back a little bit on the process."
Ms. Singh lives in Los Angeles with her fiancé, David, and her dog, Leia, named after Princess Leia from the Star Wars franchise.
She loves Star Wars, Nintendo video games, the Harry Potter series and tennis, and likes to do impressions of people like Harry Potter characters or Patrick from Spongebob. 
In her spare time, she loves to paint and has a few of her own works hung up in her office in the College Counseling Suite on the third floor.  Ms. Singh is also learning how to play the trombone, using a purple trombone her friends gifted for her birthday.
Students are invited to her office at any time to chat about anything — school-related or not — and said she hoped to help students through any potential college admissions freak-outs.
"I always like to reassure students that there are people in your corner that want to see you succeed and want to see you move forward in a place where ultimately, you're going to be happy," said Ms. Singh. 
She encourages students to embrace the excitement of the college admissions process despite the stress it can bring.
"[In college,] you're gonna meet some of your potential lifelong friends, you're going to make memories that are gonna stay with you forever, you're going to learn more about yourself, and it's also going to be a place where you're going to experience a lot of personal growth — so also embrace the excitement of it."