Joker
February 12, 2020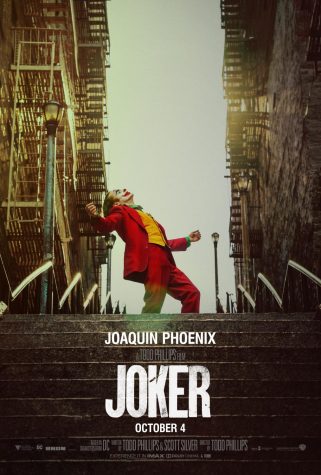 Though it may follow the life of the infamous supervillain, Joker breaks the mold of what a comic book film can be. The film does not rely on fantastical action sequences or classic sci-fi trope. Instead it looks at a man who is cast down by society.
Joker follows the life of Arthur Fleck, played by Joaquin Phoenix, a struggling comedian who battles mental illness in a society that offers no aid. Arthur is constantly attempting to be a part of the society around him, but can never seem to fit in quite right, presumably leading him to commit heinous crimes.
In an Oscar category that is filled with movies dealing about class, Joker does something unique. Director Todd Phillips wants his audience to feel uncomfortable, to know that something needs to be done not just for the poor but for those with mental illness. He wants us to ask ourselves a hard question: Is it Arthur or society that is to blame for his actions?
The culture takes most of the blame, throughout the film. Joker tells a thrilling story following a fascinating character and gives us a clear and direct message: There is more we can be doing to support people with mental illnesses in a society that currently turns a blind eye.
— Nicholas Fields, Managing Editor