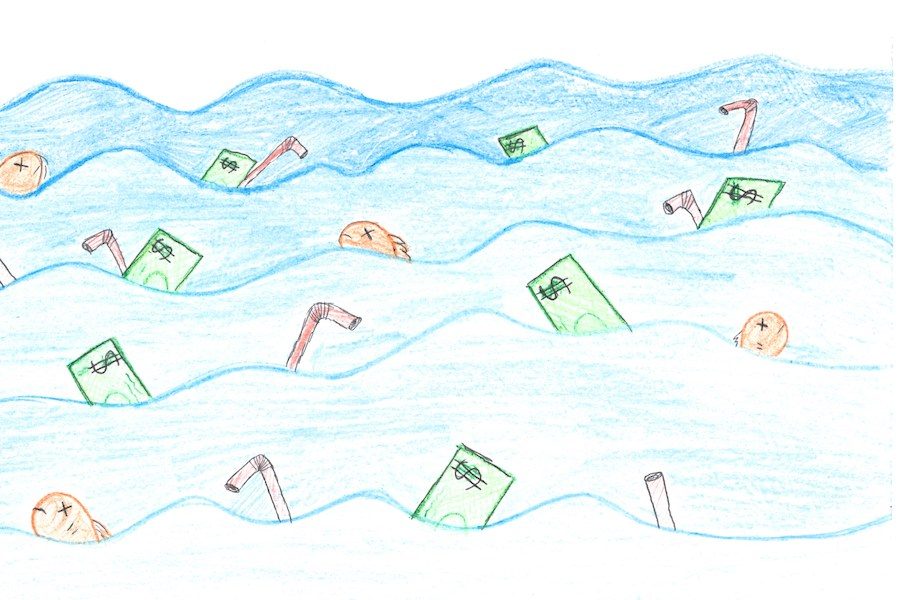 To save the oceans: No more plastic straws?
It may be time to start carrying around a reusable straw. More and more cities and restaurants have declared a ban on plastic straws in hope of reducing pollution.
Starting with Seattle, which imposed a city-ban of plastic straws in all bars and restaurants on July 1, many cities in the U.S have already enacted legislation to ban the item. New York City, California and Hawaii have pending strawban rulings. In fact, Seattle not only banned plastic straws but plastic utensils as well.
Additionally, many restaurants have made their own regulations, and Starbucks even committed to ban plastic straws in all stores by the year 2020.
According to the New York Times, studies in market research firms say the number of daily plastic straw uses in America is between 170 million and 390 million a day.
According to Business Insider, the movement to ban plastic straws might have begun in 2015 with a turtle. A graduate student was researching turtles in Costa Rica when she found something unusual on one of the animals. Her initial thought was that it was a parasite, but it was discovered to be a plastic straw dug into his nose. That drew attention to the question how plastic pollution might be affecting marine life.
However, plastic pollution from the U.S. may not be an especially big a contributor to the problem. According to the American Council on Science and Health, using a study from the Environmental Science and Technology Journal, Asia and Africa account for 88 to 95 percent of plastic pollution in the ocean. According to Science Magazine, America accounts for .28% of mismanaged plastic waste per year.
What will these popular sippers be replaced by? At Starbucks, your drink will either come with a strawless lid or with a paper straw. Other restaurants are hopping on the bandwagon as well. According to The Last Plastic Straw, which advocates alternatives, another is made of bamboo.
However, CNBC has reported that distributors say paper straws cost much more to manufacture.
"Paper straws cost about 21⁄2 cents, compared with a halfcent for plastic straws," said Adam Merran, CEO of Packn-Wood.com, told the business network.
Starbucks has not yet announced if its stores' new lids will cause an increase in the price of their drinks.